Porn Star 'Outed' in Toby Carvery by Staff Member!
January 15, 2015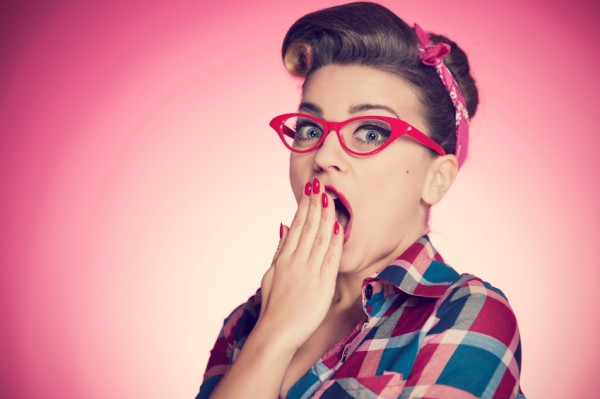 ---
When I first read this story, I had no idea if it was funny, or absolutely terrible. Either way, the 'outing' of porn star Lacey Lorenzo by a Toby Carvery waiter during the stunner's 21st birthday has certainly hit the headlines.
Lacey was celebrating her birthday alongside family members including her grandmother, who until that point, was unaware of her profession.
The incident began when Lorenzo (real name Rachel Hobbs) complained to a waitress that the paper plates used to hand out her birthday cake looked 'dirty'.
Extreme Reaction
However, according to Lacey, there was a rather extreme reaction. The waitress apparently shouted "At least I don't get my t*ts out on TV!"'
The mum-of-one has worked for late-night channels Babestation and xxXpanded TV since she was 18.
'I just wanted to go there because I really enjoy roast dinners. It was so messed up,' she said.
'It ruined my birthday. I was crying. I just wanted to have fun on that day.'
Following the incident, the restaurant team called the police, as it seems Lorenzo wasn't a happy customer at all!
Funny or Not?
This was a really interesting one for me, as I have worked in customer service, as well as the adult industry.
Let's get something straight, this story has done the rounds, and most people are finding it funny. That won't be out of any disrespect for Lorenzo, or any other adult worker. This is most likely going to be an element of solidarity with a low paid worker who had just had enough.
I will be honest; I have serious doubts that Lacey was well mannered in her complaint. It just doesn't make any sense for a staff member to kick off in such an explosive fashion if this was a properly worded piece of feedback. The general public can be assholes; there is no doubt about that.
I will go so far as saying that the staff member probably thought (maybe correctly) that she was being spoken down to by Lacey (hence the 'at least I don't get my tits out' comment) That does seem to be a 'show my job respect' response.
However, everyone has the right to live their lives the way they want to. We have seen it on XEscorts when escorts have been outed. It is a total disgrace. As a company, we will always fight for escorts right to anonymity. It is a basic human right.
Final Thoughts
In the end, there are things you do when you are in a bad mood with someone, and there are things you steer well clear of. Calling someone out for being a 'snotty moaning cow' is, although a quick way to get fired, not permanently damaging to someone's life. Outing someone as an adult worker is pretty poor, even if it was only done in anger.
So do you feel this story was funny? Or is this staff member bang out of order? Let us know in the comments section below.
---