How To Pull a Younger Girl!
April 30, 2014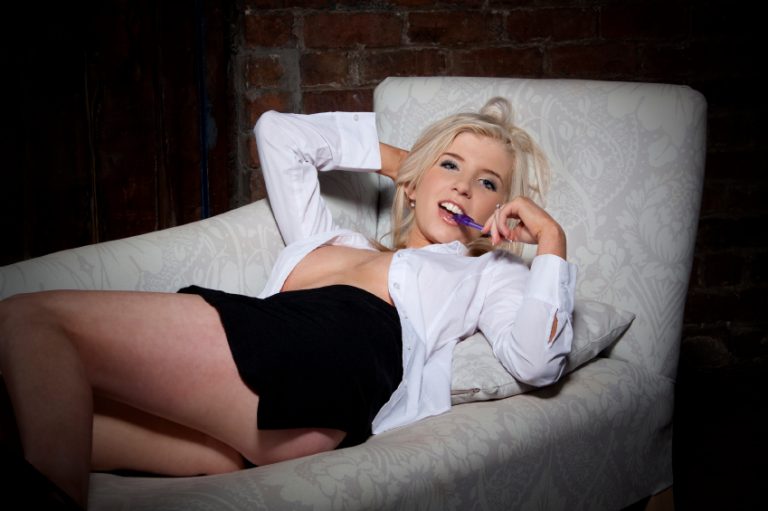 ---
Let's not mince words here. You're an older guy who is looking to attract a younger hottie. You're either out of a relationship, or your not looking for women your age because… well, let's face it – they're old.
You're in luck, because there are young hot women out there who are old enough to make their decisions and still young enough to turn some heads. You just have to know what they're looking for, which is pretty easy to do.
What's so good about a younger girl? Well, look at them! They have high energy and are beautiful to have around. Society doesn't have a problem with this part of the chase and as an older guy, you will be the envy of all of your friends and enemies.
These girls are also genuinely interested in you. There is always a great chance that you've found yourself a 'keeper'. Here, we look at tips on getting a hot younger woman and to find out what they're after.
What People Think
If you're old enough to be considered 'old' and you're looking for some young hot chick then there is a word for you and it's a manther. Well, most of the time it's cradle robber but that's just the world of jealous people judging you. Watch what people do when they see you with a young hottie, they're doing 'math' and crunching numbers about how much of a gap there is between your age and hers.
Remember, girls get freaked out when you approach them the wrong way. You don't want to come across so to desperate cause a young lady will pick up on that.
Most of the time, these girls will be out with their girlfriends and like most women, they have their radars detecting signals from different crowds. If a girl likes you she might look your way, but make sure you are well dressed, and not looking like some middle aged loser.
Getting The Chick
Alright, you've got the situation set up. She's with friends or she's alone, doesn't matter which. She seems independent and pretty confident. You want to make sure that you're nearby and not overly interested. Don't be scared, try talking to them. If you're a good conversationalist than you can talk about some interesting things.
If she's with friends then show a little back bone and ask if you can buy her a drink. This is a way to get her attention. Don't just have one sent her way, or tell the bartender that you want to buy them a drink when they get one. Then just talk with them for a little bit. Show them a good time. You don't want to freak out the rest of the girls, and when you get a chance, just leave her your number. It's easier to make your exit quickly, unless she wants you to hang around.
What They're Looking For
These girls want some security. If you come across as really easy going, easy to talk to, fun or anything that peaks their interest, than you've already got most of what they're looking for.
These ladies are usually very independent or at least trying to be. In a lot of these cases, you'll get laid sooner rather than later but also, if they want to make sure that you're gonna stick around, then you might have to wait a little bit longer.
At your age, you should already know how to treat a woman, and they want this. These hot girls are into you for your age, they know that you've got things younger lads haven't got and it makes them feel better.
Escorts
As the situation stands however, getting a young girlfriend may not happen right away. A quicker way would be to select a young escort that you don't have to be attached to over the longer term. Having a young hottie of your choice is what the escorts in Stockholm are all about. They can offer you the best quality and ultimate enjoyment with a young escort.
Now you can stop fantasizing about it and have a younger lady and have one.
---