Rimming: Top Tips For Eating Ass!
December 28, 2015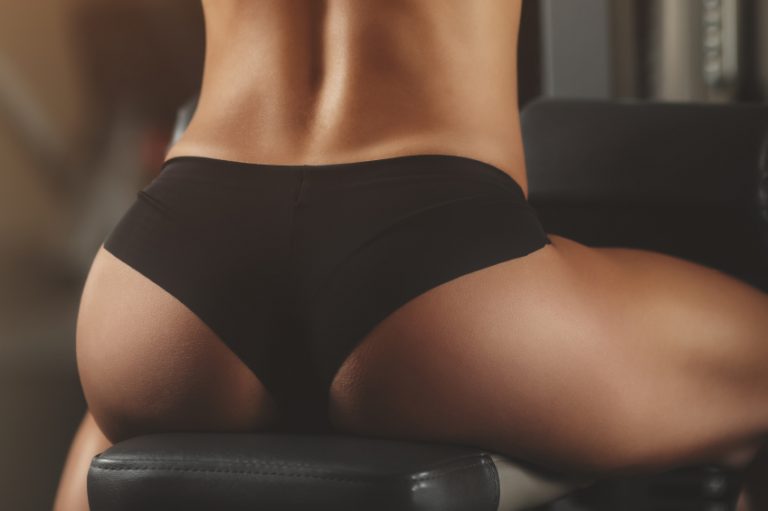 ---
Rimming is one of the hottest things that you can do in the bedroom, and that's probably because it is a taboo. Plenty of people out there love rimming. However, when the subject is brought up, most people immediately think that it is only something that gay men do, that wanting someone to lick your tight ass hole and wanting to bury your head in someone's ass cheeks is just plain wrong. That really isn't the case, as a rim job done well will leave you squealing in orgasm in no time at all.
We know how good you can feel after rimming, so making sure you have the right techniques to make your partner feel amazing is important. It isn't just a case of sticking your tongue in there as far as you can go. You have to want to do it, as they will feel your enthusiasm, and you need to have the right tips to turn yourself into an expert ass eater. We have the best tips for you here on XEscorts, so take a look and in no time you'll be ready to rim.
Take their breath away
When you mention rimming, people immediately start to think of a stiff tongue firmly inserted into the ass. That isn't how rimming works, but that is how people see it! They believe that it is all about the tongue and nothing else.
If you really want to leave your partner feeling amazing after you've rimmed them, you'll want to tease them, and one of the best ways to do that is to use your breath.
Think about it. Your mouth is going to be right on their ass, so pulling back and gently blowing on their ass and the skin around it is going to really turn them on. They'll want to feel your lips on them, but the warm air will send shivers down their spines and make them wonder just what you are going to do next.
If you do want to test your breath on their ass and see what it does to them, don't try blowing in their ass itself. They aren't a balloon you are trying to inflate, so keep the breaths light to try and tease them and make them aware of just where you are looking on their sweet and delicious ass.
Get your lips moving
You are going to be eating ass, so your lips need to get involved. Again, it isn't all about the tongue. Yes, the tongue is a big part of it, but your lips will want to get involved.
Start things out by slowly teasing them. Kiss your way towards their ass hole, and when you get there kiss all the way around it. They'll want you to bury your head there, and if you are holding back it will drive them wild.
When you decide to give in to their demands, you should begin by using your lips to suck on the areas around the ass. As with kissing, get closer and closer to their ass, and when you finally reach it the rimming can begin.
Use your lips to suck gently on their ass, and make it clear to them that your tongue will soon be getting involved. They will start squirming and begging for you to give them what they want, and when you finally do they'll feel amazing!
Don't get tongue-tied
Often when people try rimming someone, they'll keep their tongue really stiff or twist it into different positions. They think that this is the best way to rim someone, but actually this can ruin the fun. You'll find your tongue gets tired very quickly, and so the fun will end a lot sooner!
The best thing to do with your tongue isn't to tie it up in knots and strange positions. Instead, keep your tongue relaxed. Lay it flat and use the entire of your tongue to lick around their ass hole before you reach the sweet spot they want you to lick.
With enough pressure, you can lick your way around their ass hole while keeping your tongue flat. This will make it easier to rim them, as you will be hitting all of the right spots without wasting energy in the same way you would if you had your tongue stiff. Instead, you can keep the stiff tongue for later.
When the time comes, you can stiffen up your tongue and lightly trace around their puckering hole before sliding your tongue in a little. This should be saved for when they are getting close to orgasm, as the feeling of your tongue sliding into the ass will probably send them over the end!
Using toys when rimming is okay!
People tend to think that rimming should only be done with your mouth and that getting toys involved is cheating… but if it makes your partner feel amazing while your tongue is playing with their ass, is it really a bad thing?
The key with sex toys and rimming is to avoid going for the biggest dildo on the shelf. Instead, opt for something small, like a vibrating bullet, as you can hold this on their taint while you lick their ass to make things even more intense for them!
You can also buy some small vibrating bullets that are waterproof too, which means there is something great you can do with your new friend to make your partner feel amazing. Try holding it in your cheek as you rim them. They will feel the vibration through your tongue and your lips and it will help to send them over the edge.
How do you feel about eating ass? Is it something you are eager to try, or do you prefer receiving it? Let us know how you think, and share your tips, by leaving a comment in the box below. Latest posts by Lara Mills
(see all)
---