The Rise Of The Fairytale Sex Fantasy
June 28, 2016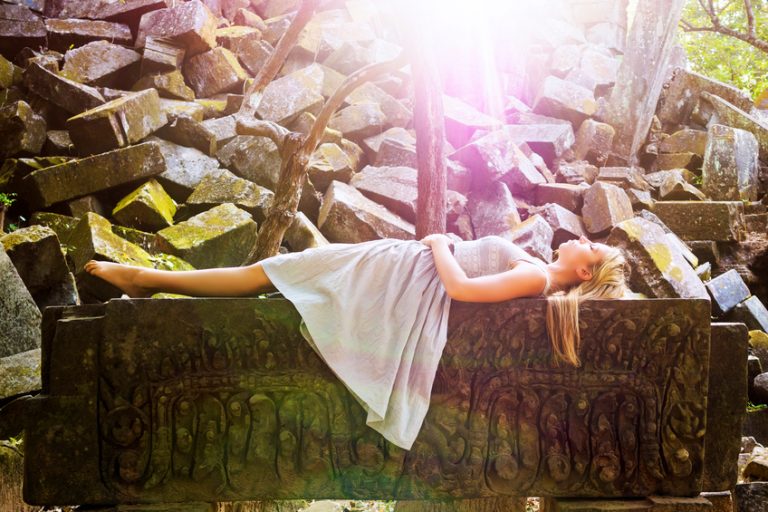 ---
Everyone has their own kinky fantasies that they want to explore, and lately it seems that people have been letting their minds wander a lot more. They might find certain costumes a turn on, and a lot of people have been keen to enjoy a fairytale sex fantasy all of their own.
Fairytale sex is a growing trend for many, with people finding the idea of fucking Snow White or Sleeping Beauty to be a huge turn on. They might twist the stories for their own kinky purposes, but the basic ideas tend to stay the same, giving people the chance to enjoy fairytale sex.
So why are these hot and kinky fairytale sex fantasies on the rise? Here on the XEscorts blog we take a look at why this fantasy is becoming a popular one for some many.
Thank you, porn!
Thanks to the internet, pretty much anything that you want will be made available to you at the click of a button… and porn is no different. Rule 34 of the internet states that, if it exists, there is porn of it. So of course, fairytale porn had to be included in this.
If you take a look for fairytale porn, you'll find a huge number of different things to view. Beauty and the Beast parodies are popular, where the Beast's cock is huge and irresistible to Beauty… and so longs to suck it. Others simply have gang bangs with intriguing medieval outfits going on, but a recent video has helped to make the fairytale sex fantasy even more intriguing for many.
The video shows a hot and sexy lady wearing the Snow White outfit riding a dildo, and she seems to be really enjoying herself as she does. It is one of many porn videos that has popped up on porn sites lately, with some showing Snow White getting banged and others showing her hog tied in the woods, rolling around in the dirt just for your pleasure.
There are hundreds of different fantasy porn videos out there, many of them featuring fairytale characters, so it is easy to see where people might go for it… but why do people want to watch them?
Who is the kinkiest of them all?
The main reason that people like anything that is different from the norm is because it has a little kinky twist to it. We are all getting bored of having plain vanilla sex, and often we want something a little bit hotter and sexier to try out. We want to leave traditional sex behind for something way more exciting, which is why adding a little bit of kink in the form of fairytale sex is a great idea.
You get to set up an entirely different scenario. You can be whoever you want to bed, do whatever you want to do, and the fact that you are turning something like a fairytale dirty is a huge turn on.
You can pretend to be a part of that world and do something totally different. Role play is incredibly freeing to do, as you can experiment and be someone else entirely. Want to be a wicked step-mother seducing the prince? Maybe you want to play an innocent princess with kinky interests in the bedroom? Go for it! The only limit is your imagination.
The hottest costumes around
Of course, it doesn't hurt that there are so many kinky costumes for you to try. Role play is fun, but it is even better if you get to dress up and take it to the next level. By using a costume, you can do just that, and while you might to make your own, it often works out cheaper and easier to buy one.
Getting a long skirt, a shirt, and a corset can really make the difference, as this is the kind of costume that many wear in these medieval situations. Tying the corset tight so that your breasts bulge out a little is even hotter.
The setting is also important. You might want to turn off the lights, light some candles, and have some quiet and relaxing music in the background. You can then start to have your fun, and the role play part will be even easier, thanks to your costume.
Your partner might want to rip the costume from your body, and if they do, it is best to have something you don't mind getting ruined. If you do mind, encourage them to do it slowly, turning it into a sexy strip tease, and you'll see why fairytale sex fantasies are becoming so popular.
The hottest fairytale sex fantasies
There are so many different fantasies, and while a costume makes it look hot, you'll find that it is the actual story behind your fantasy that is best of all… so what are your options? If you love pleasuring your partner, you might find that the Sleeping Beauty one is best of all. In this fantasy, your partner will lie down on the bed "asleep". They have to try to stay as still and quiet as possible while you pleasure them. It is a huge turn on to see them struggling to stop the moans as you lick their cunt.
Another fun one to try involves being swept off your feet. You will be rescued and then "thank" your rescuer in a number of ways… or you could turn it on its head and have the whole thing be a ruse. Your "rescuer" then becomes your captive, and if you are into BDSM, you can then do whatever you want to them… with consent, of course.
Got some other ideas? You can use the comment box below to share them. See what other hot things people have to say. Latest posts by Lara Mills
(see all)
---