Ronda Rousey Offered $5 Million For Porn!
September 4, 2015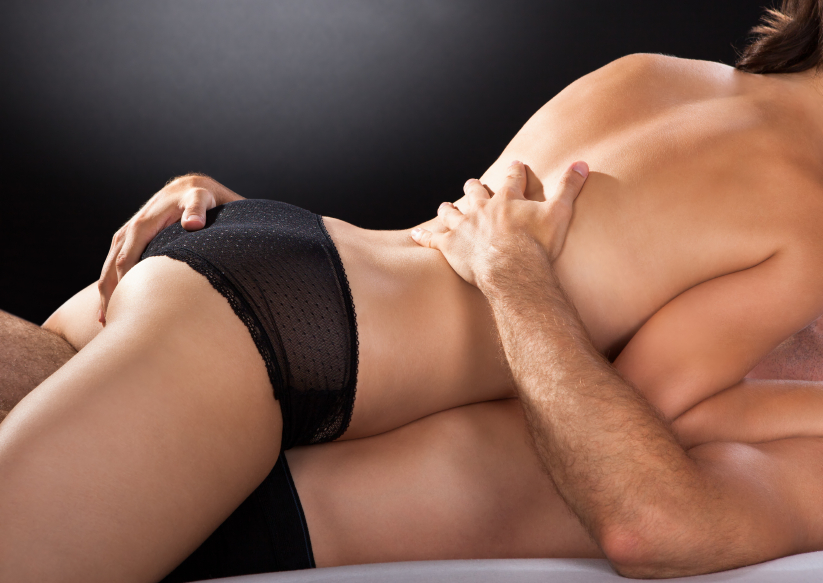 ---
Ronda Rousey seems to be all over the news lately. Her fight with Bethe Correia put her well and truly in the centre of attention, and the rumours flying around that she might star in the upcoming 'Captain Marvel' film just made her more popular.
However, it seemed that the rumours were just that, and we were left feeling a little disappointed. Now there is hope, as it seems that the porn director Axel Braun has approached her to see if she will take on the role of Captain Marvel in a porn film.
Porn parodies
You might be thinking "I know that name" when we mention Axel Braun, and that is because he is the man responsible for the many great superhero porn parodies that you can find out there. He basically takes the comic book and movie characters that we know and love and makes a porno about them. One of his latest is the Batman vs. Superman XXX porn parody, which has proven to be very popular. In fact, many are saying that the porn stars in his parody films are displaying some of the best characterisations they have ever seen, and that includes the big budget blockbusters.
There have even been calls, following the abysmal reviews of the new 'Fantastic Four' film, for Axel Braun to come in and save the franchise. He actually spoke out about the requests, saying "it's flattering and quite frankly pretty funny that fans are turning to me after their disappointment with Hollywood's continued failure to create a Fantastic Four movie that comic lovers can be proud of. I am honestly still undecided on what my next comic parody will be, but it will definitely show love and respect for the source material, as well as a deep understanding of the characters… something that the mainstream film industry seems somehow incapable of."
It seems that Mr Braun does a damn sight more research into the characters than those in Hollywood do, and given how popular his porn parodies are I think we can expect him to sweep in and save the Fantastic Four.
His porn parodies are some of the best (yes, we have watched some of them), so it is hardly surprising that he would choose to ask Ronda Rousey if she would be the star of the Captain Marvel parody when she was interested in doing the Marvel version of the film.
Ronda Rousey as Captain Marvel
It was last month when she defended her UFC Women's Champion Title, and shortly afterwards she had a Reddit AMA session where fans could talk to her and ask questions. She spoke then about her interest to play a superhero in a film. It came about when one Reddit user said "if you were to be in a superhero movie, which hero would you play?"
Her answer had lots of people online getting ridiculous excited, as she said that while "a lot of the good ones have been taken" she would "like to vie for Miss Marvel".
Of course, the comic book universe is constantly changing, as Ms Marvel has now become the pseudonym of Kamala Khan, and it seems that the original Ms Marvel that Ronda expressed interest in playing has changed As the character has changed so much, many believe that Ronda Rousey would be perfect to play Captain Marvel in a film, although it seems that it is not to be.
It's a shame, because it would be great to see an actress who can actually fight and does it for a living take on the role of a superhero in a film. However, Axel Braun saw it as the perfect opportunity to make a start on his next project and he got in contact with Ronda "Rowdy" Rousey to see what she would think of making a porn parody.
$5 Million
Axel Braun's films are so popular and he is so insistent on getting the right actors for the roles that he reportedly offered Ronda Rousey a huge $5 million to star as Captain Marvel in the Captain Marvel XXX porn parody that he has planned.
We say "reportedly" because Rousey and her representatives haven't yet made a statement about the offer, but Axel Braun has been actively sharing news articles about the offer online… so it seems that the offer was definitely made. However, as Braun apologised to Ronda Rousey in advanced, just in case the offer offended her, we can probably expect it to be rejected. A shame, but what did this unusual offer consist of?
The $5 million job offer would "cover two weeks of shooting" which would include "three intimate scenes" for her to work through in character, as well as the promise of "more dialogue than the average porno". Given how much effort is put into Axel's porn parodies to get the characters right we can definitely say that there will be much more dialogue than the porn video with a delivery man trying to drop off a pizza and instead getting a blowjob.
What is the most interesting part of this is that this isn't the first time that Ronda Rousey has been linked to the adult film industry. In fact, she has already become a porn star in a way, as she was parodied in a film called "Ronda ArouseMe". The film starred Kleio Valentien and proved to be very popular, as many are eager to see what the MMA champion is capable of in bed.
Unfortunately, it probably won't happen. However, that doesn't stop us from hoping. Would you watch Ronda Rousey play Captain Marvel in a porn parody, or would you rather see her appear in something else? What do you think about Ronda Rousey? Latest posts by Lara Mills
(see all)
---