What To Say When Booking An Escort
November 27, 2014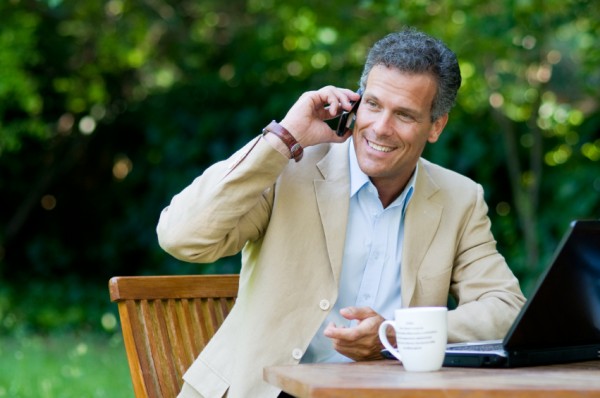 ---
Choosing to spend some time with an escort is an easy decision to make, but picking up the phone and making that initial contact can leave you feeling nervous. What do you say when speaking to a sexy woman on the phone for the first time?
Read the profile
It may seem strange, but reading their profile in detail before you call can answer all of the questions you have for them, and it will also show the escort that you respect them by reading their profile before you make that initial phone call.
Any frequently asked questions may be found in the introduction, and you may find other answers in the different areas of the profile. Take a good look there before you pick up the phone to make sure you understand who they are.
Hours
One of the most important areas of the profile that you should be checking is their working hours. Calling an escort when they aren't working may result in you simply being ignored, as you haven't checked their profile properly.
When you are going to call them, try to ensure it is within their working hours. That way you are more likely to get a response and the escort will be more than happy to speak to you about an appointment.
Questions
If any questions you have thought of haven't been answered by the information on the escort's profile, make a note of them somewhere. I have often found that trying to remember them and ask them while hearing a sexy voice down the phone is too much, and we end the conversation without the questions being asked.
Making a note of them will ensure you get to ask those questions, instead of feeling stressed later on because you have forgotten them or forgetting a later one after the escort gives a detailed answer to your query.
Confimation
Some of the most important things to make clear when speaking to an escort on the phone are the final details.
Is their fee the same as displayed on their profile? Where is the landmark that you should call them from? How long before the appointment will you have to text or call again to confirm that you are definitely going to be there?
Sorting out these finer details at this early stage can save a lot of confusion, misunderstanding, and frustration later on. You can be absolutely sure that all of your worries have been eased, and that you are going to have a good time with an escort.
What was your first phone call to an escort like? Did it run smoothly or were you nervous? Share your story here on the blog in the comments.
---