Science Says Kissing Is A Vital Part Of Sex
December 7, 2018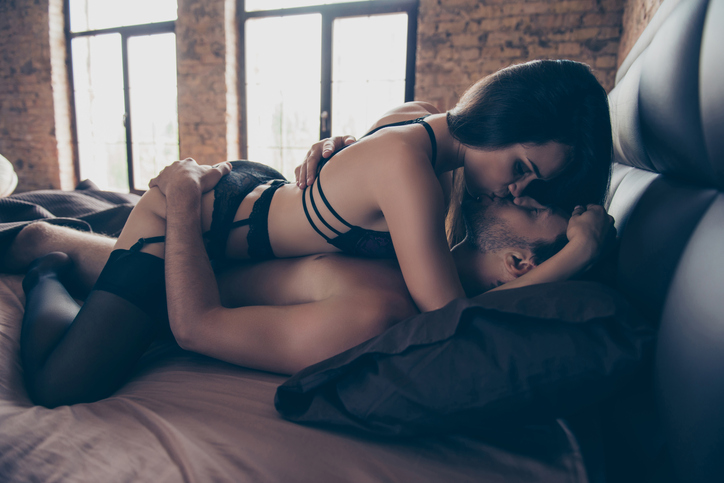 ---
There have been times during sex when sharing kisses with my partner just hasn't been on the menu. They might find it distracting, or we might just want to focus on the act itself. I'm a huge fan of kissing, so it can be difficult to ignore something that comes to easily to me.
However, it seems that science is on my side. Science has declared that kissing is not only great, but that it is also a vital part of sex. Personally I'll take any excuse to pucker up.
The forgotten art of kissing
We've all had those moments when we suddenly doubt our skills when it comes to kisses. I know I've had them plenty of times, but it isn't difficult to get it right. Sometimes all it requires is a little communication. I wrote about the art of kissing last year, giving you plenty of tips for making sure you get it right.
When it comes to sex we tend to focus on the act itself. Whether we can kiss our partner in the right way tends to get forgotten. Kissing isn't a priority. We think of other things, like how our hands move over their body to turn them on and whether or not they reach orgasm. But kissing is important to us, and according to science it is a vital part of sex.
Establishing intimacy
One of the first things you'll do when you want to get closer to someone is often kissing. You might slowly lean in towards them and capture their lips with your own. You might both collide in a passionate kiss which makes it obvious what will happen next. Science says that this is a good thing.
Kissing is a lot like foreplay. It is often the first step we take towards having sex, although it doesn't always lead to sex. It brings you closer together, establishing a connection between your bodies. Sharing some kisses is often one of the most intimate things that you can do with your partner.
It makes us feel good!
Have you ever had an amazing kiss that leaves you feeling like you're on top of the world? If you were in a musical you'd probably take to the streets in the rain to start singing about how happy you are. You know the feeling, and science tells us that this isn't just because of who we kiss, but the actual act itself.
Oxytocin is released when we kiss. This is often referred to as the "love" or "feel-good" hormone. It helps to establish emotional attachments and increase the lust we feel. Over time we can even fall in love, thanks to this hormone flooding our systems. So smooching is going to make you feel good!
We feel sexy when we kiss
I'm sure that we've all been here before. We've been in a long term relationship and the intimacy just slowly dies. You don't know how but suddenly it has been months without sex, and you can't even remember the last time you kissed. It makes you feel unwanted and unattractive, and it seems that the fix is simple.
Kiss. Kissing your partner is a great way to show that you appreciate them and still find them attractive. It helps to bring that spark back to your relationship, and it is such a simple act to reintroduce. It doesn't require much to do it! Why not go for an old school make-out session on the sofa and see what happens?
Do you love kissing?
I've already said earlier that I am a huge fan of kissing. It makes me feel amazing and I think I'm pretty damn good at it. However, I've also dated people who hated kissing and felt that it just wasn't working for them.
Do you love a good kiss, or do you prefer to keep the lips of others away from yours? Let me know by leaving a comment. You can even share your hottest tips with us! Latest posts by Lara Mills
(see all)
---