Sex Confessions – My Real Fetishes
December 1, 2014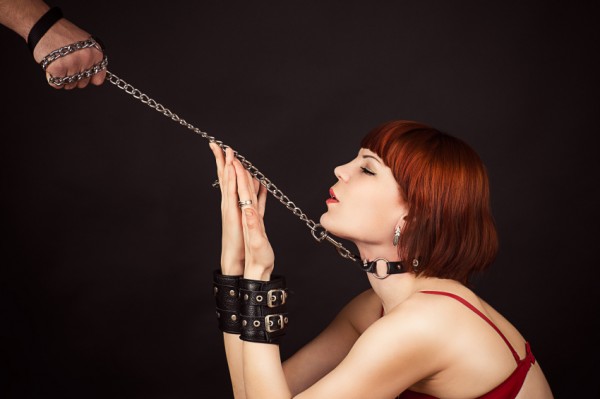 ---
It´s no surprise that everybody has a fetish, everybody has something that makes them wild with desire, but here we have some confessions of some truly quirky fetishes!
I Want To Be A Slave
"My sex life is so different from my real life." Zahid explains. "In my real life I am a bit of a tycoon, but I have a very dirty secret that I can´t control. I like to be dominated and humiliated in bed. In particular I like to be tied up, my feet and arms and spanked with rods. My fetish has really transcended from a small fetish to a big, deeply set need and compulsion. I like to also be somebody´s slave in the home.
I like to be dominated and told to clean and scrub the bathroom or kitchen and to be bossed about. This means I really like dominant alpha females, but in my day to day job I can make a sweet PA cry her eyes out! I book a dominatrix from time to time, she specialises in giving me a good seeing to, then afterwards I feel I have been satisfied.
I have to have a dose of domination and humiliation on a weekly basis, but there are very few women that are turned on by humiliating a man, it is for certain an acquired taste, which is why I sometimes book escorts to fulfil my fantasies.
It doesn't take long for me to yearn for more spanking and humiliation after my last taste. My fetish for certain is more of a lifestyle for me."
I Worship Feet
"There is nothing more beautiful than a woman´s feet." Writes Jake. "I am obsessed with women who have beautiful feet. I like a well pedicured foot and a dancer´s foot is the best, because the heel is upturned in a way others aren´t.
I am so obsessed with feet that if I see a bad pedicure I will not go near her. I also love to use feet in the bedroom, including I like a woman to use her feet to please me, by wanking me with her feet and by putting her feet in my mouth to suck on her toes. I can orgasm just by watching a woman walk naked in a great pair of heels.
I am very generous with my money and buy whichever woman I am with beautiful shoes so she can wear them for me and turn me on. It might be quite a common fetish but for me if probably pushes the normal boundaries. My favourite thing to do is actually come on a woman´s foot, this is guaranteed to please me more than anything else in bed."
Obsessed With Booty
"I probably fulfil all the criteria for the stereotypical black man and especially in that I love an ass." Writes Jay. "I worship a sexy ass. It has to be large, Kim Kardashian style. I don´t even care if that woman isn´t as pretty or is overweight or flat chested. As long as she has a nice large booty, then I am more than happy to tap that."
I date women based on their booty, one woman I became completely obsessed with because she had the biggest bum and it was all completely natural. When she split with me, I was still obsessed with her and would flip through photos of her bum all night, for weeks after we split.
It was only when I met a woman with a similar booty I could let go. My obsession has reached fever pitch!"
These people have their own secret fetishes, what´s yours? The escorts in our directory of Independent escorts fulfil many services, including fetishes and fantasies, take a look for your own naughty inspiration.
Do you have any secret fetishes? Let us know in the comments section below.
---