Sex Doll Rentals Now Available In The UK!
October 17, 2018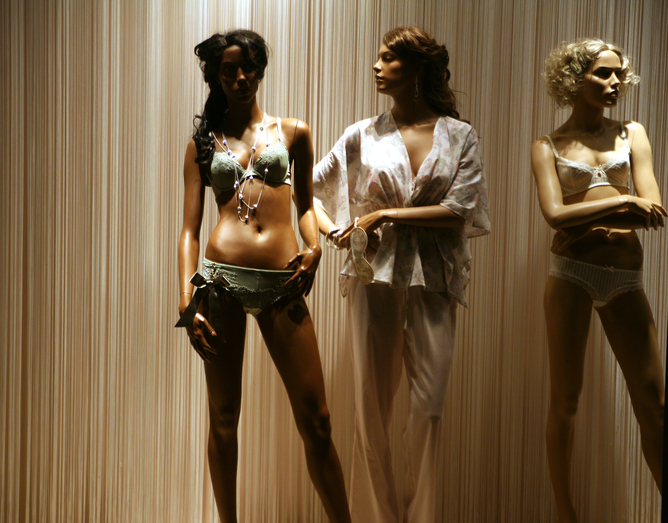 ---
Sex dolls have been a huge topic of conversation over the last few years. Developments in technology mean that they have become far more advanced. Gone are the days of only being able to buy inflatable dolls. Now, for a hefty price tag, you can purchase your own customised sex doll!
The problem for many is that the dolls are expensive. As much as you may want one, justifying that kind of money just isn't going to work. Thankfully, there is a company able to satisfy your needs, as sex doll rentals are now a reality.
Buying a sex doll
If you think of the more modern sex dolls, you'll know that they were simply inflatable things that you'd buy for a stag party and nothing else. Occasionally someone might be tempted to try them, but they didn't feel particularly good. After all, they are simply inflatables. They aren't necessarily designed for the use that you might be putting them through. Things like masturbation sleeves have certainly helped to pave the way, ensuring that you had realistic body parts to enjoy.
It was only a matter of time before technology caught up and allowed people to make the first realistic sex dolls. Many are made from silicone and so feel good to touch, but they often come with a huge price tag. If you look at many of the sex dolls available now, you'll see that they typically cost anything over £1,500.
They aren't the first dolls made, but they are most certainly the most realistic. Julie Beck write up the fascinating history of sex dolls, explaining just how people are created and used them throughout the years. However, over time the dolls have become more expensive, which makes it difficult to justify buying one.
Sex doll rentals
The price tag doesn't deter people from wanting to buy sex dolls, though. In fact, people simply want to try them more and might be tempted to save up. However, what if they were to buy a sex doll and then find that it wasn't for them?
This is where sex doll rentals come in handy. For a price, you could have the chance to rent a sex doll for a short amount of time. Yes, it can still cost quite a lot of money, but it won't set you back as much as buying one might do. The genitals of each doll are also replaced when they are returned.
So why are sex doll rentals a good idea? For a start, it tends to cost a lot less money than buying one outright will. This is perfect for those of you who aren't sure if you want to own a sex doll, as it gives you a taster. It is also ideal for anyone worried about the taboos attached. You can try it for a week and then take it back without the hassle or judgement.
One of the UK's first
Businesswoman Jade Stanely saw a potential gap in the UK market. She owns a chain of sunbed shops, but found the sex doll industry fascinating after reading about it. She decided that it would be useful to provide some kind of sex doll rental service to people, in case they wanted to try them out for themselves without having to commit to outright buying one.
Of the dolls you can choose from, there are seven females and one male. Business is clearly booming, as Stanely stated that the dolls are all fully booked for the next few weeks. Clearly the idea of renting a doll instead of buying it is an appealing one!
The price is also a lot easier to deal with. While a doll can cost upwards of £1,500, Stanely offers you the chance to rent a doll for just £345 for a week. That is seven days for you to get to know the doll, try it out, and see if it is really going to be right for you. Personally, I'd rather fork out £345 just in case I don't like using a sex doll.
Expanding the business
The business has been such a huge success in the UK that Stanely has some big plans for expansion. She is currently waiting on a new shipment from China, where the factory she uses is. Currently, you can only use the sex doll rentals if you are in the UK… but she has plans to change that.
In a recent interview, she stated that "I want to take this worldwide and have very grand plans". Not only does she want to open an office in the States, but she also is working with some pornstars in order to have realistic dolls made to look like them.
So what do you think about sex doll rentals? Would you be tempted to fork out that kind of money for a week with a doll, or would you rather save up to buy one outright? I'd love to hear from you, so tell me what you think by leaving a comment in the box below. Latest posts by Lara Mills
(see all)
---