Sex Positions To Make You Last Longer
February 15, 2016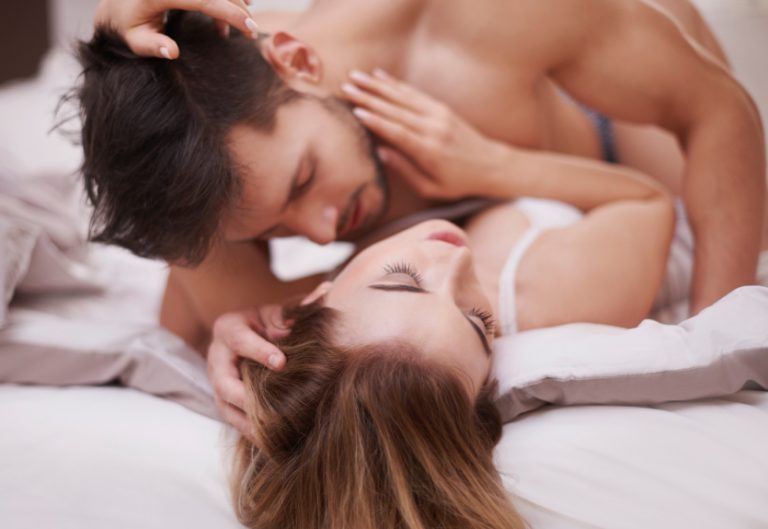 ---
There are some people out there who can go seemingly forever during sex, able to let themselves cum only when they allow it. Usually this is after their partner has had an orgasm or two, but for most of us we just aren't that lucky. We don't last as long during sex as we would like to, and this can really put a dampener on the mood. That's why trying out some different sex positions can really help to make you last that little bit longer in bed.
You may think that adopting a new sex position won't really do much, but you would be wrong. It can completely change how their ass or pussy feels on your cock, which can make the difference between you lasting five minutes or twenty. Here on the XEscorts blog we take a look at some of our favourite sex positions that are great for keeping you rock hard and ready to go, while making sure you last all night long.
Spooning
It wouldn't be a great list if we left spooning from the list of sex positions to make you last longer, would it? Spooning is a popular one for a reason, and that is because it really works. It's great for first thing in the morning or for those eager to go for a second round, as you can get close and cuddle.
To get into the spooning position, all you have to do is lie on your side and have your partner in front of you. Get nice and close and carefully slide your cock inside of them.
This position makes penetration shallow, so you aren't likely to find yourself blowing your load too quickly. It also keeps things more intimate, as moving too fast will just make you slip out, and you can easily reach around rub your partner's clit or cock to make them cum sooner.
The lying doggy
Doggy style is a great position if you want to really take control, but this position is one of the worst for getting you to cum far too quickly. The tightness of their cunt on your cock and the view of their ass is too much to keep it in, and so you blow your load sooner than you hoped.
However, we love this position so much that it can be hard to resist it, so why not trying the lying doggy? Get into doggy style and have a little fun there, but when it gets too intense, the person on the bottom should carefully lie down so that the top is still inside of them.
This will change how intense it feels while still giving the person on top the chance to really fuck them and fuck them hard. The bottom can tilt their hips to change how deep you go, making it perfect for those unwilling to completely give up on doggy style.
The girl on top
Putting the girl on top is great for you, as you can concentrate on stopping yourself from cumming too soon, but again this one of those sex positions where we just can't help it and, no matter how hard we try, we finish and feel disappointed in ourselves.
Something that will help you last longer is to get her on top of you but change the way she sits. Ask her to position herself so that her leg is between your legs, instead of straddling you. This will mean that she has to grind against you instead of the bouncing motion she does usually.
It slows things down for you, ensuring you don't get too excited too quickly, and you'll still have a fantastic view of her on top of you!
Sit up straight!
Since we love the girl on top position so much, it seems a shame not to talk about more alternatives. A great one is when you sit up, crossing your legs and letting your partner climb on top of you. It gives you a great view, but that isn't the only reason it is so good.
It makes it much more intimate, and the chances of you getting a little too excited and thrusting your way to orgasm are slim. It also lets you get really deep into their pussy, giving you some intense action without making you go over the edge.
You can get very passionate in this position, and your partner can either bounce up and down on your cock or grind on you to make things exciting and fun. See what works best for you.
When sex positions don't work for you
Sometimes, no matter what you do, you will never find the right sex positions for you. You'll still blow your load before you're ready, and that can leave you feeling pretty disappointed in your own performance. Don't be too hard on yourself if that happens, as your partner will usually be understanding about it.
If the sex positions don't work, there are some other things that you can do instead. Why not try getting some thicker condoms? These help to decrease the sensations you feel, which helps to make you last longer. There are also some special condoms you can buy with a numbing lube on the inside and a tingle on the outside, meaning you won't feel every sensation as strongly and she'll get a great feeling as you fuck her! Latest posts by Lara Mills
(see all)
---
---