'Sex Theme Park' To Open In Taiwan!
January 20, 2015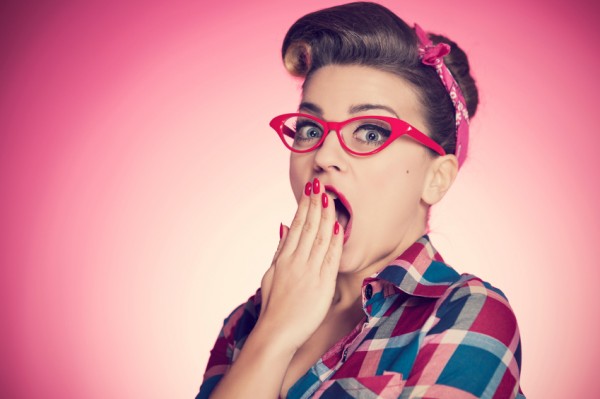 ---
They say that sex sells, and simply taking a walk down your road will show that it definitely does. Most of the adverts we see have scantily clad men and women trying to convince you that the product they are selling is the one you need.
So by using sex you can sell just about anything, and in Taiwan they are using this idea to sell a theme park that will be built. The only difference is, this will be a theme park devoted entirely to sex.
…we'll see how well that works out!
Bringing tourism to Taiwan
The main aim of the theme park is to try and bring more tourism to Taiwan. The idea is that, because sex sells, a theme park based around sex will bring a lot of people to Taiwan to visit and explore.
Of course, it doesn't hurt that the "Jeju Loveland" in South Korea has proved to be popular and a great way to bring in tourists.
The theme park, which will be a "Romantic Boulevard", is planned as a 60 kilometre stretch of land that will run along the coast. On this boulevard you will find beautiful places to visit, such as heart-shaped arches and a glass church. There will even be an outdoor park with kinky and erotic sculptures to give you some inspiration.
Yet if they are doing this to try and arouse people, how will they deal with those who decide to get it on in the park?
No to public sex
From what I've read, it seems that public sex will not be allowed in the park. If you find a particular statue 'moving', then you will have to go elsewhere to express these feelings.
The deputy director of the Southwest Coast National Scenic Area Office, Shih Chao-hui, has suggested that further investments in the park could result in a hotel opening nearby "just in case visitors want turn their feelings into actions."
So basically they will look at erotic statues and then go back to their hotel… which to me doesn't sound much like a sex theme park. You can find erotic statues anywhere, so what would make this place any different?
Criticism
Not surprisingly, the plans have been met with a lot of criticism. Sure, some are saying that it is "leading-edge and refreshing", but most think it is going to suggest the wrong things about Taiwan and their people to visiting tourists.
I can understand their concerns, but surely if you aren't interested in the theme park you just wouldn't visit? There are bound to be plenty of other amazing and romantic places you can visit in Taiwan.
Honestly, I don't know much about Taiwan, but hearing this hasn't suddenly made me assume they are all sex maniacs. If anything, I think they are simply being more open about sex than we are. Is that wrong?
The Taiwan Tourism Bureau, however, still aren't convinced by the theme park design. They have asked for more information to decide whether this is right for Taiwan. A representative of the bureau stated that "Taiwan is a romantic place and we are always looking for creative ways to promote it", which suggests they are at least open to the idea.
How would you feel about a sex theme park if one opened here in Europe? Would you visit, or would it just be a talking point for an evening with friends in a bar? You can share your thoughts by leaving a comment in the box below.
---