Sex Toys for Men
April 7, 2014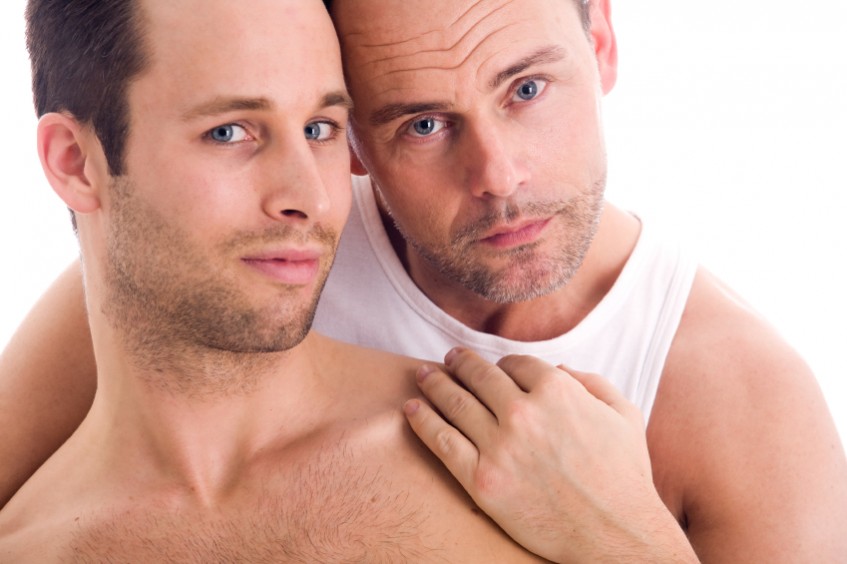 ---
Toys aren't just for women! Whether you're going it alone or with your lady, there are plenty of great toys on the market that could take your sex life to the next level. Toys are a fun and exciting way of enhancing foreplay and finding what really turns you on. With so many to choose from, they can be intimidating – so we've compiled a list of some of our favourite products that are currently available. The escorts in Plymouth are also just a phone call away and are more than happy to give suggestions and help you choose a toy that you'll love.
Cock Rings
Cock rings are super easy to use and let you stay harder for longer. They slow the blood flow out of the penis, maintaining a stronger erection. They're usually used for men who are dealing with erectile concerns, but a lot of men use them to delay their orgasm and perform for longer. There are many different types available; some rings go around the base of the penis, while others fit around the penis and scrotum. They're fun and affordable, so experiment with different varieties until you find one that works for you.
Renegade Reversible Power Cage
More of a sleeve than a cage! The Adam & Eve's Renegade Reversible Power Cage provides the ultimate fun for both you and her. The outside is ribbed with dozens of stimulating bumps for her pleasure, which can be reversed for self-satisfaction. An added bonus, it automatically boosts your girth leaving your partner feeling even more satisfied. And for under £20, it's a bargain!
With a bit of lube the sleeve slides on easily and comes with a strap, so that it stays put when things get hot and heavy.
Triple Erection System
Another great toy by Adam & Eve, this triple set of jelly rings can be worn together or separately for a whole new orgasm experience. The rings come in three levels of support (extreme, intense or tight) so that you can keep things in control and have stimulating bumps for added pleasure for you and your partner. They can also be used with condoms.
Durex Play Vibrations Ring
If you're looking for something a little special, the Play Vibrations Ring is designed to give you 20 minutes of quivering pleasure. This soft jelly ring is tight and heavy duty. It's easy to use, and comes at a price that you really can't beat. No wonder it's so popular!
Lovehoney Bionic Bullet Vibrating Cock Ring
Another vibrating cock ring, the Lovehoney Bionic Bullet has been named the #1 male sex toy by Men's Health Magazine. It's a hands-free, easy way to include an extra vibe into your sex life and keep you harder for longer. This toy combines 2 cock rings and a powerful bullet vibrator with 5 different settings – so you're guaranteed to have a good time.
Tor 2
At first sight, this looks more like a Bond gadget than a sex toy. Compared with the others, it is a little on the expensive side (£70) but it's simple, discreet and fun. It's flexible, so it fits on anyone, regardless of size. It has an impressive battery life of one and a half hours, and is rechargeable. The 6 speeds can be changed by simply clicking the button on the one side and will deliver vibrations that will satisfy you both.
Massagers
When it comes to massagers, it's all about stimulating the areas that provide us with the most pleasure. Most massagers that are aimed at men focus on the prostate gland, which may not sound exciting (and to some may sound weird or terrifying) but will lead to an extremely intense orgasm.
Aneros Progasm Jr. Prostate Massager
For those new to prostate-play, this is the toy for you! It's smaller than many massagers on the market, but will feel just as good. As with any anal toy, coat with lube before inserting. Once in position, the bulb will gently press against the prostate gland and will massage it with your every movement. The perineum stimulator and K-tab sit outside the body to massage the sensitive areas around your anus.
Factory Duke Rechargeable Vibrating Prostate Massager
When you're ready to take things to the next level, why not add some vibrations? It can be used solo or with your girl. The unique shape of this vibrator means that is able to stimulate both the prostate and perineum with its intensely powerful vibrations. Once charged, this toy will give you up to 90 minutes of fun – and with 3 speeds and 3 patterns you will experience an ever-changing array of pleasure!
When choosing lube, go for a non-silicone based lube. This toy is also not waterproof, so take extra care when cleaning after use.
Doc Johnson UR3 Mood Exciter Double Sided Stroker
This is a great toy for those who new to using toys for masturbation. It comes with an opening at each end, and is lined with stimulating ribs and bumps for out of this world pleasure. It's tighter at one end than the other, offering various stimulation depending on your mood. A great and affordable toy to experiment with!
Tenga Flip Hole
If you're willing to splash out, this is the ultimate masturbation tool! It looks very futuristic (as you would expect from the Japanese) and provides all kinds of stimulation. The toy comes with three buttons which create separate, individually controlled actions at various points along the shaft. You can choose from massaging the head to sucking at the bottom – whatever floats your boat. It's really intense and easy to use. You won't regret buying this!
---