Which Sexual Fantasies Should You Try?
August 17, 2017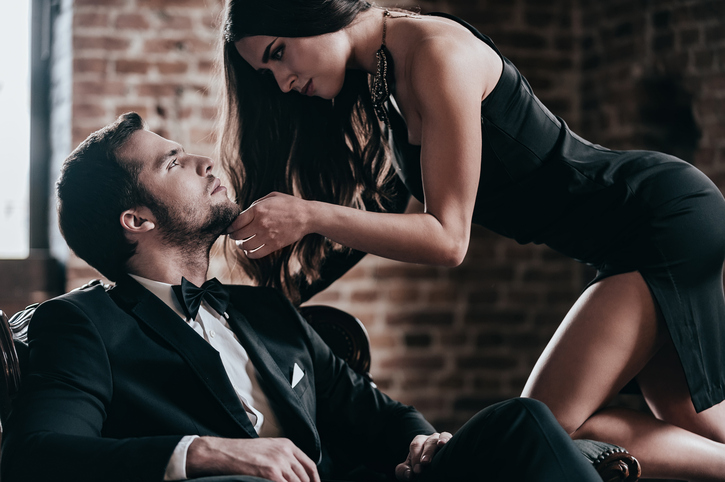 ---
Sex is a lot of fun but sometimes you need to try and spice things up. There are so many different ways you can do this, either by trying a new sex position or introducing a new toy into the bedroom. For some people, they are simply eager to try out some sexual fantasies and explore their limits.
Sometimes when people think of fantasies they think of role play or BDSM. But sexual fantasies can cover so much more than that. So here on the XEscorts blog I take a look at some of the more common fantasies and just how you can try them for yourself.
Being dominated
When you are seeing somebody new, whether it is a casual thing or developing into a serious relationship, knowing how to please them in the bedroom can be tough. It can feel as though there is a lot of guess work involved, especially if you are reluctant to ask for what they want.
This is why domination is such a popular idea. You don't have to think. You simply do as you are instructed by your dominatrix. They take full control. All you have to do is obey.
It takes a lot of the stress out of fucking someone new. They'll tell you exactly what they want and how they want it. You'll learn the right way to please them and you'll find it is incredibly freeing to give control over to someone else. If you want to try something new, this might be the perfect fantasy. Just don't use Fifth Shades as a reference and believe that this is how it works.
Strangers in the night
There is something incredibly sexy about fucking a stranger. The idea of going to a bar and meeting someone for sex is a turn on for many people, but obviously there are some practicality issues with it.
You want someone you trust, which is why this can be one of the best sexual fantasies for those looking to spice things up. You don't have to fuck a stranger – just pretend to!
Arrange with your partner to meet somewhere public, such as a bar. One of you will approach the other, except you'll have to pretend that you don't know each other. You want to seduce them and the little bit of role play mixed into this fantasy makes it really hot. It gives you the chance to try new things so what are you waiting for?
Two's company, three's a party
Ask most people what kind of sexual fantasies they have on their sexy bucket list and you'll find that a threesome appears on quite a high number. But why is that?
There is something thrilling about fucking two people in bed at once. You can be giving pleasure while you receive it, or you could be watching as two sexy ladies pleasure each other.
Lesbian porn happens to be one of the most popular types of porn so it is easy to see why many want to experience it in real life. Often people find that an escort duo is the perfect way to enjoy a threesome, as there isn't the risk of emotions getting in the way.
Caught on camera
Everyone likes to feel as though they are the star, and while they might like the idea of being watched in the bedroom, sometimes the reality makes them feel a little uncomfortable. There is a difference between someone enjoying a fantasy and making it come true, which is why it is important to know the difference.
If you or your partner likes the idea of being watched fucking, but don't want it to actually happen, creating your own sex tape can be the perfect solution.
You don't have to worry about who is watching, but the fact that you are filming it will add a certain thrill. You'll find yourself going slower and taking your time, and then when you are finished you can watch it back. It is exciting to see yourself fuck on film, and so this fantasy is well worth a try. Just make sure you aren't set to automatically back-up the film to a cloud service or you might be in for a rude awakening!
Which sexual fantasies will you try?
We all have different sexual fantasies but figuring out which is the one for you can be tough. Hopefully this blog will have given you a few ideas on the things that turn you on, simply by reading it.
Eager to get some more advice? Perhaps you want to share your sexiest fantasies with us? You can leave a comment in the box below and tell us all of the dirty details! Latest posts by Lara Mills
(see all)
---