The Most Sexually Adventurous British Cities!
August 1, 2017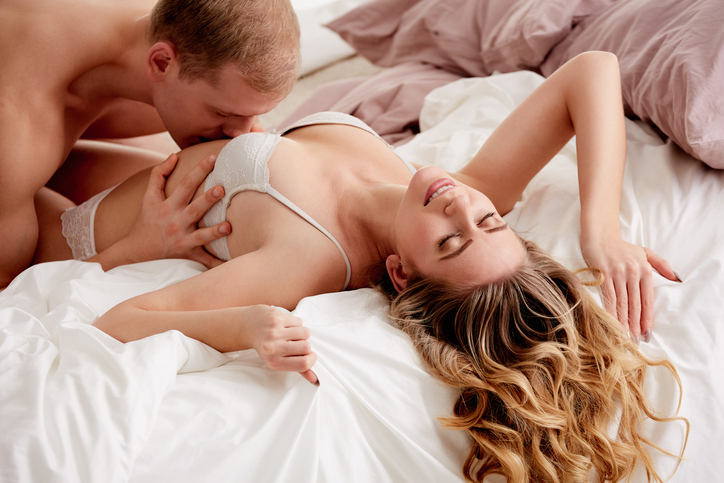 ---
Where you are from in the UK can influence the way that you are quite heavily. For example, whether you call it a bread roll, a teacake, or a bap tells people where you come from. And it seems that this isn't the only way where you're from can change you. In fact, it seems that how sexually adventurous you are could be influenced by the city you're in!
That's right, some cities around Britain are just naturally a little kinkier and more open-minded when it comes to sex than others. But where are these cities? Are you living in one of them, or do you need to move to find other like-minded individuals?
An unusual survey
There are plenty of strange sex surveys out there. You name it, the general public has been asked about it. Everything from how your weight could make you better in bed to how your eating habits could be making things a challenge.
ONE Condoms wanted to look at another area of our lives instead. They wanted to know which areas of Britain are more open-minded about sex. They wanted to know which cities had the kinkiest citizens living there.
The survey wasn't a very large one. In fact, just 2,000 people were surveyed, and those surveyed were all between the ages of 18-24. Not a very wide spread there, but it is a start to tell us which places are ready to get their kink on and which are perfectly content with keeping things vanilla.
How the survey worked
ONE Condoms' survey covered 50 British towns and cities to declare the kinky capital of the UK. They wanted to know where the most adventurous people live in Great Britain.
In order to figure this out, they kept things simple. They wanted to know if people would describe themselves as sexually adventurous. While it might seem like a very easy question for you to answer, the results might just surprise you.
The most sexually adventurous
The top five makes for interesting reading. In Middlesborough, Northampton, and Sheffield, 61% of those surveyed believed that they were adventurous when it came to bedroom antics. Dundee, Exeter, and Norwich are slightly kinkier, with 63% stating that they were, indeed, a little more open-minded.
Newcastle and Newport sits comfortable in position 3 with 66%, with Plymouth slightly further ahead with 68%. But here is where it gets interesting. While there is only 7% between positions 2 and 5, the city in first might just surprise you. 77% of those living in Hull said that they were sexually adventurous.
This is a huge difference between the other cities, and just why there is such a dramatic change in numbers we do not know. But it seems that those living in Hull are a little more open-minded than the rest of the UK when it comes to sex.
The least sexually adventurous
ONE Condoms also decided to show us which cities were the least adventurous when it comes to sex. It seems that the people of Lisburn, Peterborough, and Walsall don't consider themselves to be particularly adventurous, as just 33% of them would describe themselves as such.
Those living in York (31%) and Cambridge (28%) also don't believe that they are the most open-minded when it comes to sex, preferring to keep things more vanilla in the bedroom.
However, out of all of the towns in Great Britain, it seems that Sunderland are the ones mostly likely to say "no" to trying something new in the bedroom, with just 16.7% considering themselves open-minded.
Are you adventurous in bed?
While many of us like to consider ourselves to have open minds when it comes to sex, how many would actually describe ourselves as sexually adventurous? We imagine that it isn't a great number.
And what about those cities dubbed adventurous? Do you agree with them, or do you think that your city is a little more adventurous than those listed? We want to hear from you. Let us know what you think by leaving a comment in the box below! Latest posts by Lara Mills
(see all)
---