Sexy Positions To Try This Christmas
December 17, 2014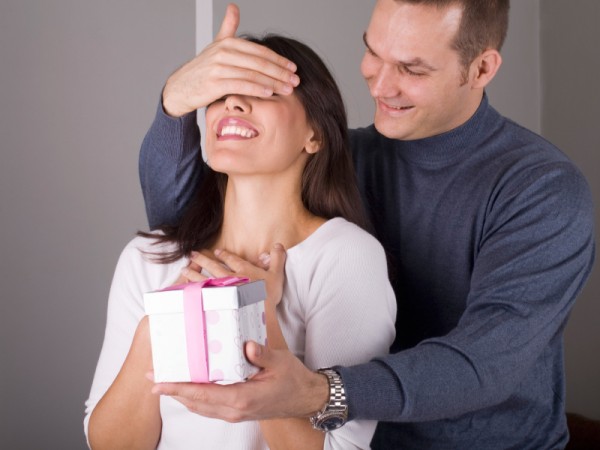 ---
Christmas is a time for giving; whether you're with somebody new or you've unwrapped that box a hundred times before, it's time to shake things up a little. Christmas sex positions might not be an actual thing (unless you want to don a pair of antlers or dress up like Santa), but with all the rushing around spending some intimate time with your love one can often be overlooked. And so we've made a list of some kinky 'festive' positions to try, and you're welcome to check it twice.
Jingle Balls
Well you're certainly riding something this Christmas, even if it's not a sleigh. This position is great for you because you get to see one of her best assets up close and personal. It's great for her because you're able to massage her bum, fondle her breasts, and that whole world of naughtiness. Take it slow and sensual or fast and hard… it's up to you!
For this position – lie on your back, supporting yourself with his arms. Then your girl needs gets on top of you in a doggy style position over one of your legs – facing away from you of course. Then away you go!
Merry XXX-mas!
This is for those who are feeling a little more adventurous this Christmas. For this position – you need to sit on the edge of the bed (on a sofa or desk chair works too). Then get your partner to straddle you, bend her legs and slowly start leaning back (it helps is he's holding onto her back for extra support). If she can lean back until she can put her hands on the floor and support herself, great! If not, get her to lean back as far as she's comfortable and grip her tightly for extra support.
She will love it because she gets most of the power in this position. You will love it because the further back she leans, the deeper you can penetrate her. If she can support herself, use your hands to stroke and tease her – it'll be an erotic experience that neither of you will forget.
Reverse Reindeer
You've probably guessed it! This is a classic; the reverse cowgirl with a festive twist. Not only do you get to watch her while she's bouncing around on top, but she is totally in control – what's not to love about that? Your partner gets to control the depth, speed, and angle; so she can ride her way to a mind blowing orgasm. For a festive twist, why not buy her some Christmas lingerie? We're not talking a sexy Santa's costume (unless you want to, of course!) – lacy red lingerie or a red babydoll dress is bound to get you both in the festive mood. There's something to suit everyone's taste on kinky.co.uk – so treat her, and yourself, to something extra special this Christmas.
Rocking Around The Christmas Tree
Sometimes after a long, hard day of eating and drinking, the last thing you want to do is pull off an acrobatic sex session. So this is great for those who want to take things down a notch or two.
Spooning doesn't have to mean the sex you have is any less racy, it can actually be even kinkier. Breathing and gently kissing her neck will heighten her senses, and not being able to see you and anticipating your next move will leave her quivering with excitement. Being incredible close to each other also heighten the intimacy levels for both of you.
For added fun, get your partner to hitch her knees up – she'll feel tighter and you'll stimulate the front wall of her vagina. A win-win situation.
Mistletoe-nary
Yes, ok so missionary position isn't the most exciting of positions, but with the family around this Christmas you need to make sure you're making the least amount of movement, and noise, possible. Plus, people often forget that there's a reason why it's the most common sex position. The friction created when you're on top feels amazing on her clit, and isn't Christmas all about giving? If you make the most of each other's bodies by kissing, nibbling, stroking, and scratching, missionary can be super kinky.
Whether you've been naughty or nice, take the time to treat each other to some sexy fun this Christmas! Do you have any other positions to suggest? Leave a comment down below.
---