Sexy Things To Try In 2015
January 8, 2015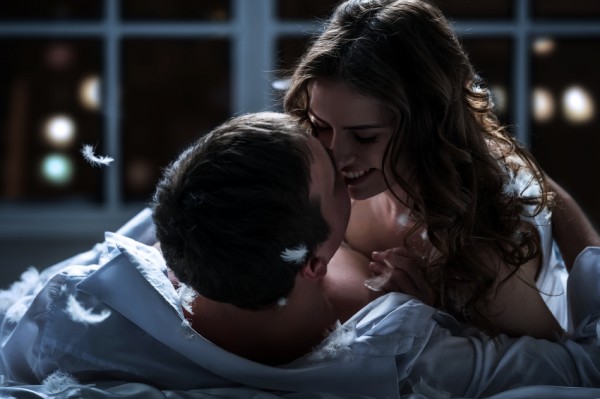 ---
It's the New Year! The New Year represents many different things, but is most known for being a new beginning. It is the chance to start fresh, make changes in your life, and have that sense of accomplishment at the end of the year.
Many people make New Year's resolutions, vowing to do great things in the year to come. However, a lot of resolutions get broken or forgotten, and there are many different reasons for this. You may find that your resolution just wasn't for you, or that it was too much of a challenge. Choosing one change to make in 2015 can be a lot easier to accomplish than wanting to change the world.
Here on the XEscorts blog we take a look at some of the sexy things that you should be trying in 2015.
Sexy lingerie
Sexy women around the world should not be afraid of buying that sexy lingerie. As a woman I know there is no better feeling than putting on a brand new set of lingerie, and it can really help your confidence. Treat yourself to some luxury products that you really want. There is no better feeling than treating yourself to something spectacular, where it is a new pair of stockings or a matching bra and lace panties.
Men should also enjoy some sexy underwear. Try some new boxers and briefs to see which style suits you best. You may find the best cut to show off your manhood and make you feel great.
Experiment with sex
Don't let 2015 be the year that you do the same routines in bed. Change things up to avoid making your sex life like a routine day at the office. This does, of course, require both of you to change things up a bit, but there are some simple ways to do that.
Try initiating in a different place, instead of when you are cuddling in the bedroom and feeling the stirring down below. The lounge or even hallway can be a great place to start, and don't move to the bedroom until you cannot take anymore. The longer you hold out, the more fun it will be.
Whether you decide to choose some new positions to try or simply have sex in a new place, start with some small and simple changes to keep things interesting.
Sex Toys
Sex toys aren't just for women anymore. Going into a shop you may feel that they are, as toys for women are quite dominant and cover every wall, but there are still some fantastic sex toys for men and even more sex toys for couples.
Take the time to think about what you want from a toy. Do you want something that will tease you, or do you want something that will bring you to the edge as many times as you can manage?
Research and don't be scared off by people's reactions. More and more men are braving the shops to buy their own sex toys. It doesn't make you a deviant or weird – you simply know what you want.
"But It's Not Me!"
One of the biggest excuses I often hear for why people don't do new things is because it doesn't interest them or it just isn't them. That is also the reason that many people are stuck in ruts. They are afraid of trying new things for the fear they may not like them, and so repeat the same things over and over again, expecting things to magically change on their own.
A great help is to stop yourself from saying "but it's not me". If you say it, try it anyway. What is the worst than could happen? If you don't like it, then you don't have to do it again and can walk away with the confidence that you know what works for you. The best thing? You might just find the right things to spice things up.
Have you made any New Year's Resolutions for the bedroom? Share them by leaving a comment below.
---