Spending New Year's Day With An Escort: Yay Or Nay?
January 1, 2018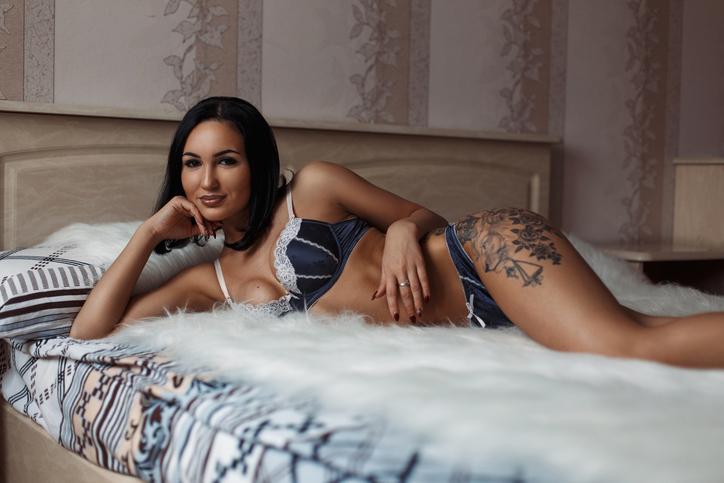 ---
New Year's Day means different things to different people. Some might just be spending their time curled up in bed and nursing a hangover, wondering why they decided to have that "final" drink of the night. Others might be feeling fine and eager to start on their resolutions.
Resolutions tend to focus on bettering ourselves, or being kinder to ourselves. For punters, this could mean that you decide to spend more quality time with your favourite lady. However, is it worth spending New Year's Day with an escort?
If you are hungover…
When you are hungover there aren't many things that you will want to do. Most of us will be curled up in bed with the curtains drawn and a large glass of water on the bedside table. There'll be aspirin to take and no plans for the rest of the day, which is perfectly fine by us.
However, as the hangover starts to diminish a little, we might be tempted to give our favourite escort a ring and make a date. After all, we want to start the New Year off right, and what better way than with a date with an escort?
If you are making this decision when hungover, don't do it. Spending time with an escort isn't going to cure your hangover, and going to see them while you are feeling worse for wear isn't going to earn any thanks from them. They'd rather you wait until you're feeling 100%, so just save that phone call until you are back on form.
You should also avoid making a booking if you are still drunk. Escorts won't take a drunk client and why would you want to go to a date that you might not be able to remember later?
Starting the year off right!
You might have been well behaved last night. Maybe you don't see the point in starting New Year's Day with the phrase "I'm never drinking again" on your lips? Either way, not everyone will be fixing to get trashed, and so many of you won't be drunk or hungover the next day.
Spending time with your favourite escort might seem like the perfect way for you to start off the new year. After all, you get to enjoy their company on the very first day of 2018, which sounds pretty damn good to us!
You could arrange for a Nuru massage to help you completely unwind from the stress of the last year, or you could go out for a dinner date with them to their favourite restaurant. It'll be a fantastic way to begin the year!
It can also be helpful to talk to them about your resolutions, if you have built up a rapport with your favourite escort. If you're looking to get fitter, why not ask for their tips? They might be able to help you out, and if you see them regularly, they can then hold you accountable for hitting the gym. It's the perfect motivation!
Finding your perfect escort
You might have decided that spending New Year's Day with an escort is the perfect thing for you to do. If so, you're going to need to check who is available. A number of escorts will not be answering their phones, as they'll have taken the day out, which means you're going to have to look around a little.
Check to see which escorts are available now. Don't find anyone? Other escorts might be free later in the day, so check out their profile and see what time they are working. You might be able to get an appointment with them.
Just be aware that many other punters might be having the same thoughts as you. This means that it could be difficult getting an appointment, so just be patient. If you are unsuccessful, simply wait until later in the week. You'll be glad you did! Latest posts by Lara Mills
(see all)
---