Spy Porn: Why Does It Turn Us On?
November 2, 2017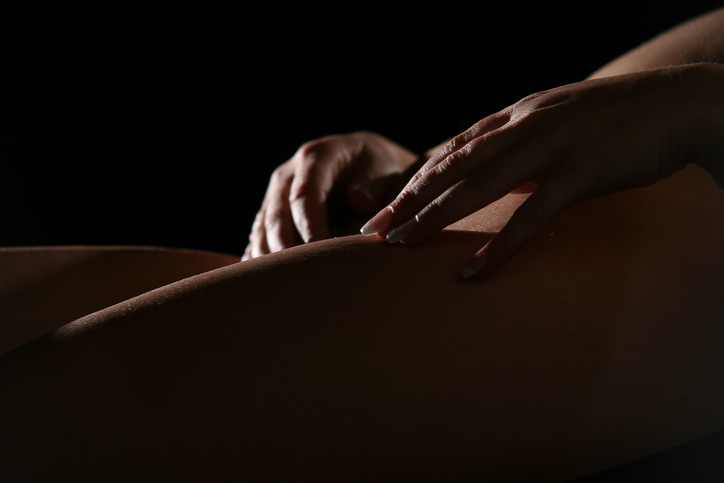 ---
We all have our own kinky fetishes in the bedroom. For some people they love nothing more than watching their partner slip out of their high heels and saunter towards us, eager to let us worship their feet. For others, they might simply like watching others get off, which is why spy porn has become so popular.
There is something very thrilling about watching others fuck on camera. It is even better when the story of the porn video makes us think that they don't even know about it. We see how they really are in the bedroom this way, and it turns us on!
Of course, the porn stars will know that they are being filmed. It is all part of the act. And yet we can't stop searching for spy porn. So what is it about spy porn that turns us on?
What is spy porn?
Really, there are two different types of spy porn. The first is when the entire sexy scenario involves spies going on missions and having to seduce others into giving them the information that they want. While this is fun, this type of role play isn't as popular in porn.
Just what the second type is becomes obvious when you look at the most popular videos on places like PornMD. On this site, porn with spying means voyeurism.
There is usually a "hidden" camera watching the people fuck, or the person masturbate, depending on what you are watching. Sometimes the camera will never be found so you simply get to watch someone enjoying pleasure. Other times, it will be discovered.
Voyeurism without the risk
Watching others have sex is so kinky. We feel naughty for watching them, and there is an odd thrill that we might get caught watching them. If porn is to be believed, being caught watching others fuck leads to a threesome. But this doesn't always work out in real life.
In real life the consequences of watching someone else fuck are more extreme, which is why people are instead searching for spy porn. This type of porn usually involves a "hidden" camera so that you can watch someone masturbate (often somewhere they shouldn't) or watch a couple in the act.
The beauty of watching porn like this is that there isn't the same risk. You won't get caught. The worst that will happen is that the porn star will "discover" the camera and the film will stop… or they might decide that it turns them on and continue.
It feels taboo
There's also the fact that porn is still taboo. Okay, so it is more accepted than it used to be, but there are still plenty of people out there who look down on those who watch it. We aren't supposed to enjoy it, which only makes watching it that much more tempting.
The taboo surrounding spying porn is even bigger, which simply makes it more tempting to watch. If something is a taboo we get an even bigger thrill for it, and this type of porn is no different.
We aren't supposed to enjoy watching other people being recorded fucking in this way. And yet it is still a big turn on for us. It feels naughty, and so we cannot resist clicking on videos involved spying porn.
We love amateur porn
One of the most popular types of porn at the moment is amateur porn. We want to see real couples fucking and getting up to no good. Professional porn can feel fake, especially with the loud moaning from the woman the moment she wraps her lips around her co-star's cock. This isn't 'Deep Throat', were her clit is found in her throat, and so we find it hard to believe.
Amateur is different. You won't see perfect bodies and smooth transitions from one position to the next. You'll see realistic people switching from doggy style to girl on top and taking their time about it. It feels real.
Often, spying porn has this feel to it as well. It feels more realistic, since the camera is supposed to be "hidden". Often this means that the camera isn't of a professional quality, and so this helps our enjoyment. We become more invested because it seems realistic.
Do you enjoy spying porn?
While some people enjoy watching others get off, it isn't for everyone. It is something that can make people feel a little uncomfortable. They'd rather watch professional porn so that they can see everything happening, and so that all of those involved take an active part in sex.
There are also those who can't get enough of it. Spying porn is really popular right now, especially with the number of videos popping up on porn sites showing people masturbating. It gives you the chance to see inside of their bedroom and learn about the things they do when they are alone.
Is it a type of porn you like to watch, or have you got other preferences? You can let us know what you think about it, and why you might like it, by leaving a comment in the box below! Latest posts by Lara Mills
(see all)
---