Staying Sexually Active Could Improve Your Memory
June 13, 2018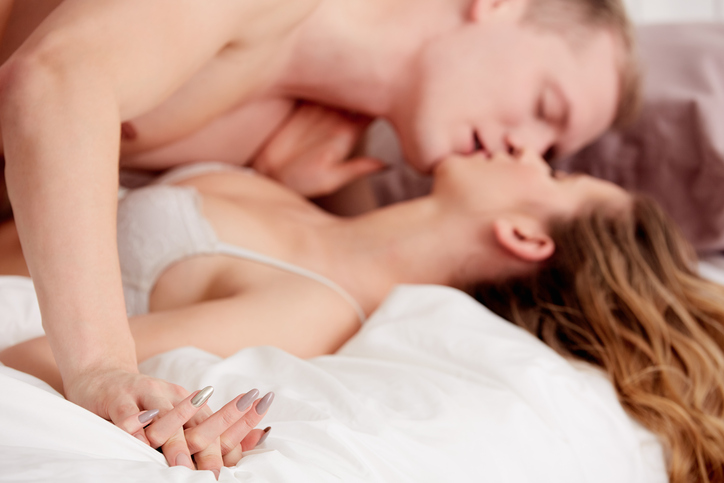 ---
There are so many different studies to suggest why having sex is good for us. Not only does it help us fight off colds, but it can also help with blood pressure. If these reasons weren't enough for us to want to hop into bed, it seems that staying sexually active can help with memory.
The latest study applies to those over the age of 50, but it seems that studies in the past have suggested that there is a link between sexual activity and memory. I don't know about you, but I am ready to fuck my way to a better memory. You know, for science.
The latest sex study
There have been plenty of studies to see if there is a link between sex and our memories. The latest was published in the Archives of Sexual Behaviour, focusing on whether being sexually active played any part in cognitive decline.
Given the abstract of the study, we have an idea of exactly which way the researchers thought it would go. They seemed to believe that sex could actually be linked to memory loss or a loss of cognitive skills. Instead they found that the opposite was true.
In this study they gathered 6,016 people over the age of 50 to take part. They answered questions about their lives, covering diet, health, and sexual activity. They were also given episodic memory tests in 2012 and 2014, in order to compare just how their memory might have changed.
What the findings suggest
Mark Allen, lecturer in the school of psychology at the University of Wollongong in Australia, then compared the results to see if there was actually a difference in memory. They wanted to see if there was actually any evidence to suggest that having regular sex could lead to this predicted cognitive decline.
It turns out that there wasn't evidence of that. Instead, the more sexually active performed better at the memory tests. They were able to get the higher scores, remembering the most information. Yes, there was memory loss across the board, but those who were sexually active did better.
According to Allen, this suggests that frequent sex could, in the short term, have a "positive effect on memory retention". So you might just have to jump into bed if you want to work on keeping your memory skills as they are.
The bad news…
It isn't all sunshine and roses. In fact, Allen was eager to point out that this is just one study, and that 6,000 participants doesn't prove that the same could be applied to the rest of the population. Allen also stated that we don't know how sexual activity can impact memory in the long run.
The conclusion of the study stated that "further research using longer time frames and alternative measures of cognitive decline is recommended". This basically means that we need more sex studies to see if being sexually active makes a difference to memory.
No, that wasn't what we were hoping to hear. However, there is still hope! There was another study conducted back in 2016 which suggested that women who have more sex have better memories. This might not apply to you, but it is worth testing out, right?
The benefits of sex
There are so many different benefits of having sex. Our own Martin Ward has talked about them before right here on the XEscorts blog, so if you're curious you can take a look.
However, they are just five of the benefits. There are so many other reasons we should be more sexually active. It can help women gain better bladder control, which is perfect when you're getting older.
Sex counts as exercise too, although it isn't going to replace your gym workout. It is still a nice way to get your heart racing during the week. Orgasms are also natural pain killers, so before you go reaching for the aspirin next time you have a headache, try fucking the pain away.
Are you sexually active?
So, while one study has suggested that being sexually active could help you remember things, another has said that we need more evidence. They believe that we need more sex studies before we can definitively claim that this is true.
I don't know about you, but I am ready to test this out for myself for the sake of science. What do you think? Are these results right? Can staying sexually active improve your memory?
Let me know what you think. You can leave a comment in the box below to join in the discussion. Do you have a great memory you attribute to being sexually active? Latest posts by Lara Mills
(see all)
---