Strange Penis And Porn Facts!
March 20, 2015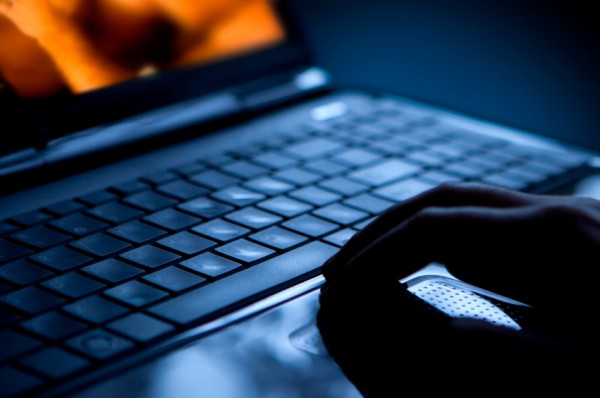 ---
We are all guilty of watching porn, no matter how much we deny it. We also can't stop talking about penises. Just a quick glance online will show that people are obsessed with the size and shape of cocks.
Here at XEscorts we have put together some of the most fascinating fun facts about porn and penises for you to read. You can let us know what you think about them in the comment section under the article.
First, let's take a look at porn.
Most sexual partners
Porn stars have a lot of sex, and it wouldn't be fair to count up the amount of on screen shags they have. Why? Because the stars are different ages and, honestly, you don't know how much sex they get up to away from the camera.
So how do you figure out the number of sexual partners a person has had? Well, you could always count the number over a certain amount of time. You might be thinking "oh, so over a year you could check how many people someone has slept with" and in a way that's right… but this story involves how many men a woman had sex with over the course of a day. That's right… a day.
It was at the Eroticon of 2004 that Lisa Sparxxx decided to set a record. A noted American porn star and actress, Ms Sparxxx had acquired quite a following when she chose to see just how many men she could ride in a day.
Sparxxx and her companions set a record, as she managed to have sex with a whopping total of 919 men in a day. 919 men! That is more than most have in a lifetime!
Biggest porn collection
With the whole internet before you, it is surprising that anyone bothers to buy physical copies of porn paraphernalia anymore. After all, the internet means you can keep it secret and hide what you are looking at if someone comes in unexpectedly.
So you might be as surprised as we were that the Museum of Sex (yes, that's an actual place) is home to the world's largest porn collection.
The owner of the museum, Daniel Gluck, originally bought the collect from Ralph Whittington. This collection is thought to contain photos, films, magazines, and many interesting "sexual knick-knacks" to tempt you.
The entire collection is said to be stuffed into over 500 boxes. 500 boxes! Imagine how many hours (or years, as is more likely) of fapping that would be.
The oldest porn star
MILF porn (mum I'd like to fuck) and DILF porn (dad I'd like to fuck) are very popular searches on the internet. There is something sexy about sleeping with someone more experienced, and the taboo of it makes it even more appealing.
Well, meet the ultimate DILF. Shingeo Tokuda is the world's oldest porn star, and was born in Japan in August of 1934. At the time of writing this article, that makes him 81 years old, and he has already made more than 250 films.
His reason for joining this interesting industry? He had found that retirement simply wasn't for him, as he was left bored with nothing to do. So he decided to have sex on camera instead.
It's impressive because being a porn star requires a lot of work. He'll have to be in good physical condition to maintain his stamina during shoots, and his penis will need looking after.
Biggest penis
Speaking of penises, we also have some strange facts for you on those too!
The record for the largest penis in the world is currently held by the American Jonah Falcon, and he first gained attention for his member during a documentary on HBO titled "Private Dicks: Men Exposed". Yes, we see what you did there, HBO.
The people conducting the interview were hugely impressed by Falcon's dick, so much so that the Rolling Stone ended up doing a feature story on him and his cock, where they revealed the length of the beast.
While flaccid, it measured 9.5 inches in length, which is biggest than most men when erect. Think that'll make your eyes water? When hard, he comes in at 13.5 inches. Yikes!
Strongest penis
Yes, there is actually a record for the world's strongest penis. How? I'm not sure, and I really don't want to go looking to find out. The last thing I want is to see penises trying to lift.
That said, one man has managed to impress people with the weights his cock can lift two feet of the ground. The Hong Kong man reportedly managed to lift 250 pounds with his penis. That's nearly 18 stone!
The man is said to have been practicing an ancient Taoist art that is meant to being sexual ecstasy to the person and dates back to 2,700 BC.
Okay, it all sounds pretty cool, but I think the best part is actually his name. I suspect it is a stage name and not the one he was born, unless it was clear even at birth what he would go on to achieve. He is called Mo Ka Wang. Feel free to have a giggle.
The weird and wonderful world of penises and porn
The world of sex is strange, even more so when you look at penises and porn. Honestly, after working on XEscorts for so long none of this should surprise me anymore, yet it does.
I'm not even sure which is the most impressive fact. I can hardly get over the fact that the man with the strongest penis is called Mo Ka Wang, or that the oldest porn star is 84 years old. I hope I'm still going strong when I get to that age!
Which fact has impressed you the most? Have you heard about something even more impressive? Latest posts by Lara Mills
(see all)
---