What Was Sweden's Favourite Porn In 2017?
January 18, 2018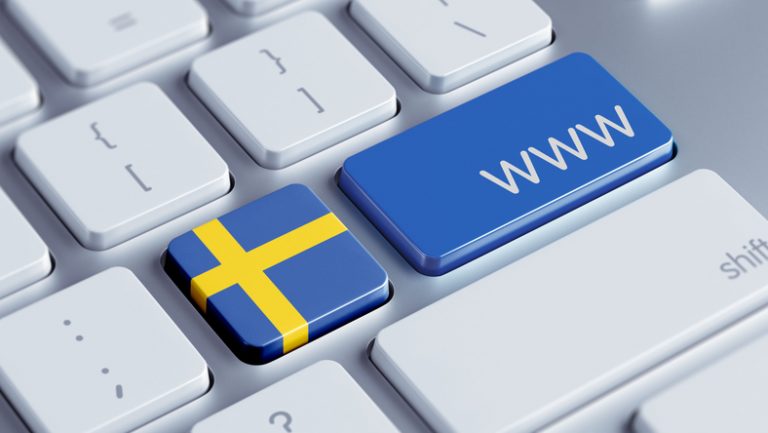 ---
2017 was a memorable year for many of us, but it also saw some big changes in the type of porn we searched for. There were a few familiar favourites in the top searches, but Sweden's favourite porn changed a lot in 2017.
So what was Sweden's favourite porn last year? Pornhub offered up their insights, and here on the XEscorts blog Lara takes a look at what it is we have been searching for.
Time on porn sites
When it comes to looking at porn, we know exactly what we are doing. Often you'll know your favourite site off by heart so that, when you go incognito or use private browsing, you can head straight to it. You'll even know what type of porn you want to look for.
Then it is simply a case of narrowing down your options. You might look at a few videos before finally settling on the porn you want… and then it is time to get down to business.
In their insights, Pornhub looked at just how long each country spends on their site per visit. They found that, on average, Swedish people stick around for 9 minutes and 39 seconds. This might not sound like a long time, but it is actually 20 seconds more than you spent the previous year. Result!
Our favourite porn stars
Most of us have a few porn stars we love to watch in videos. We might search for them occasionally to see if they have made anything new, or we might look for porn stars they have worked with if we are feeling a little adventurous.
When it comes to Sweden's favourite porn stars, there are five who stand out. Kim Kardashian is our favourite, gaining the most searches in 2017, but she is closely followed by Mia Khalifa and Lisa Ann.
Nicole Aniston and Amanda Cerny also make the top five… so what is it about these stars that we love so much? All five of these ladies have fairly large chests, which might be why we just can't get enough of them.
Top trending searches of 2017
It isn't that surprising to us that our favourite porn stars all have curvaceous figures, considering one of the top trending searches of 2017 was "big tits". "Big tits" was up 70% over the last year, and "big ass" also proved to be a popular search with a 75% increase.
"Gangbang" was up 36%, but the most popular searches may surprise you. "Black" was up 350% while "Latina" rose by 109%. It seems that we just cannot get enough of those sexy and exotic ladies!
For those of you interested in gaming, "Overwatch" proved to be popular, with a 206% increase. There's something very sexy about Tracer's tight-fitting clothes… and this trend continued in other searches. While lingerie might be a turn on for some of us, it seems that it has nothing on "yoga pants", which was the second most popular top trending search of 2017 for Sweden. It gained a 316% increase in searches last year, showing that we love tight clothing.
Top searches of the year
One of the areas that Pornhub looks at is the searches of the year. They look for the most popular searches to find out what is Sweden's favourite porn… and it seems that Sweden is surprisingly patriotic when it comes to the porn we watch.
Out of the top twelve searches, four of them featured Sweden in some way. "Swedish", "svensk", "Swedish amateur", and "Swedish teen" were some of the searches we just couldn't get enough of this year. We love nothing more than seeing sexy Swedish babes in porn.
Taboo also seems quite popular, as "step sister", "MILF", and "step mom" are some of the more popular searches. "Lesbian" is another common search, while things such as "Overwatch", "big ass", "POV", and "cartoon" are also up there.
Sweden's favourite porn
It seems that there is a lot of diversity when it comes to Sweden's favourite porn from last year, with everything from Latina, lesbians, and cartoon to keep you entertained. But which is your favourite, and what predictions do you have for the porn of 2018?
Let us know what you think by leaving a comment in the box below. What was your favourite porn to watch last year? Did you have a favourite porn star? Tell us all about it! Latest posts by Lara Mills
(see all)
---