What Do Swedish Women Want From Porn?
May 23, 2017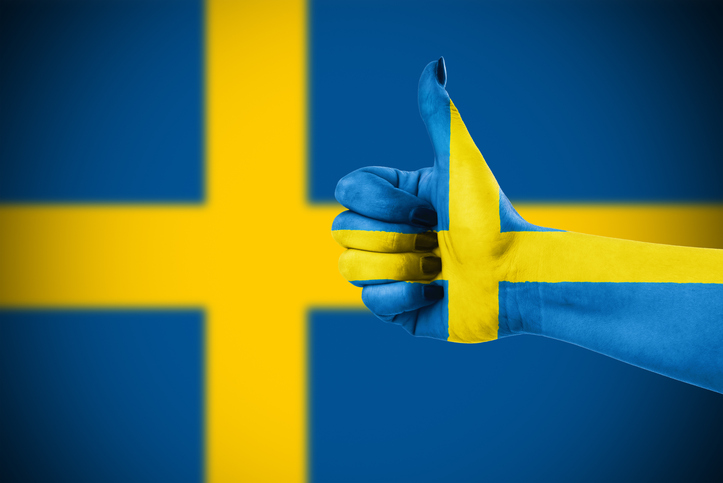 ---
A large number of people are happy to admit that they watch porn regularly. It is a great form of entertainment and a huge turn on to watch. We all have different preferences when it comes to the porn we love, but what is it that Swedish women want from porn?
It seems that there are a few popular porn trends for Swedish women to search for. So what are they? And why might these porn trends be so popular with women in Sweden?
Most popular searches by Swedish women
According to Pornhub, there are a few similarities in the kind of things that Scandinavian women search for, but the top searches for each individual country vary slightly. For example, "lesbian" is popular throughout most of Scandinavia, but for Sweden it doesn't appear in their top list.
What sits at the top of the list for Sweden is actually "Swedish". You don't want to see some American porn star on the screen. Instead you want to see one of your own. Bet you never thought you'd see national pride in porn!
There are also a few other surprises. Next on the list is "extreme gangbang", which seems a hell of a jump from "Swedish porn". Also featured on the top list are things like "threesome", "massage", and "squirting orgasm", showing that one thing Swedish women love is variety.
How does Sweden compare?
So the top list for the country tells us a lot about what the women of Sweden want… but what about the things they prefer when compared to other Scandinavian countries? It seems that the Swedish are more likely to search for certain things that their Scandinavian neighbours.
For example, "Arab" is a popular search in Sweden. It is searched 20% more in the country than anywhere else in Scandinavia. Porn stars such as Mia Khalifa are some of the most searched here, and it is easy to see why!
Other popular searches are "celebrity", "squirt", "anal" and "MILF". Again, the variety of these searches show that the women of Sweden aren't looking for one specific thing. They want variety when it comes to porn, and they are happy to experiment to find new things that they may like!
What women want
While we now know the kind of things people are searching for on porn sites in Sweden, we're also curious to know what it is women want to see more than men. Thankfully, Pornhub provided some useful statistics to show us the things that women want from porn… and that men aren't so keen on searching for.
Right at the top of the list is "pussy licking", which women seem to search for 331% more than men. That's a huge difference, and other things such as "female friendly" (238%) and "lesbian" (118%) also appear in the list. Let's face it, no-one knows quite what turns a woman on like a woman!
Then we get into the kinkier side of things. It seems that Swedish women aren't satisfied with vanilla sex in their porn. They want something far hotter, and a little more taboo. "Gangbang" is search for by the women of Sweden 140% more than men search for it… with "hardcore" coming next with a close 139%. "Double penetration" has also proven to be popular with 134% more searches by women than men.
Why are these trends so popular?
So it seems that there are a few trends within the things Swedish women search. They want variety when it comes to porn, but they also love to see women pleasuring each other and getting kinky on camera.
Why these trends in particular? Swedish porn is great for a start, and lately people have been keen to try and support porn made in their own country. By showing support it means that they will get more, and so get the chance to see more of their own in porn.
What do you search for in porn? Does it compare to the suggestions above? We want to hear from you. Let us know what you think about Swedish porn and why women are searching for these things in particular by leaving a comment in the box below. Latest posts by Lara Mills
(see all)
---