Teacher Could Be Fired After Accidentally Posting Naked Pics Of Herself!
August 19, 2014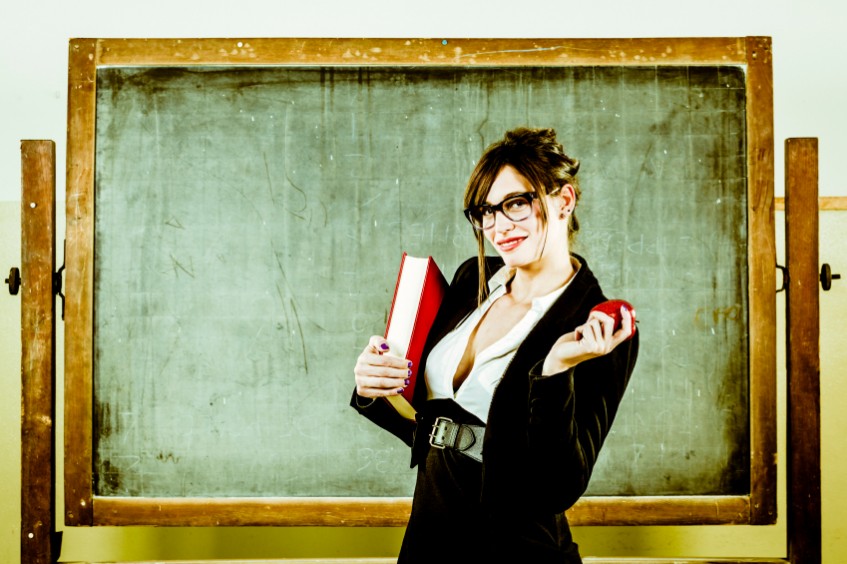 ---
A teacher in Russia is facing the sack after accidentally posting naked pictures of herself on the Russian version of Facebook.
Music teacher Elena Kornyshonkova, 40, from the town of Konakov is described as being a good teacher, but after school governors were informed of her pictures, they asked Elena to resign.
Holiday Snaps
She claimed the pictures were taken during a family holiday in Spain, and the intention had been to show them to close family and friends. Unfortunately she ended up showing them to a much wider audience.
She refused to quit, saying there was nothing wrong with nudity, and that she lives a 'more honourable life than many others working in the teaching profession'.
However, this approach doesn't seem to have helped Elena at all, as she has been told that if she doesn't resign by next week she is getting fired.
I have to say, I'm not sure what the issue with nudity is. Of course it isn't great that students get to see their teacher naked on social media, but it was hardly done on purpose was it?
Last week the XEscorts blog brought you a story of a 58 year old teacher who allegedly seduced a 15 year old male student. That is obviously intentional and potentially damaging.
Elena has botched up, but why she is going to possibly lose her job god only knows.
Punished For a Mistake
We all know Russia is a bit of a conservative country, and any land with Putin in charge may not have the most sensible of policies when it comes to human rights. Hopefully though, someone steps in and helps this lady keep her job. And even if she doesn't hold her position, maybe a different school could take her on?
Children are really the most important thing in the world and they need protection from things which could hurt them both physically and emotionally. However, I'm not sure they need protecting from daft teachers who accidentally press the wrong button on Facebook or any equivalent social media outlet.
---