The 30 Day Sex Challenge: Can You Handle It?
March 22, 2018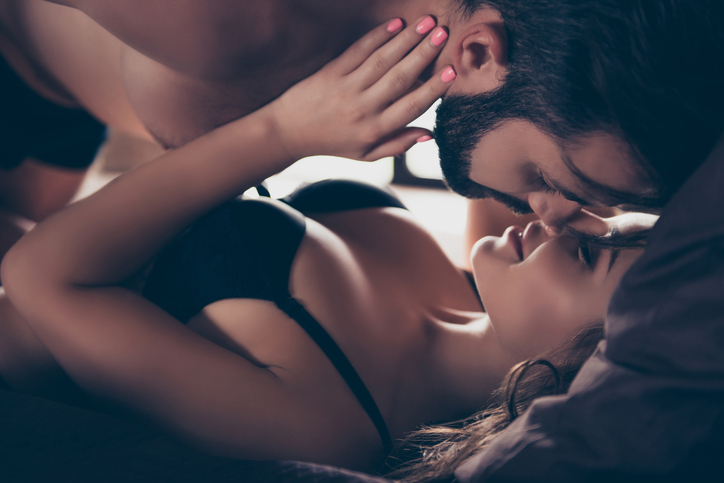 ---
Sometimes we like to try new things in the bedroom to spice things up. We want to explore our kinks and discover the things that turn us on the most. Challenges are a good way to do this, as they get you out of your comfort zone. The 30 day sex challenge is a popular one at the moment, but is it one that you can keep up with?
What does the 30 day sex challenge involve? Are there certain things that you can do to prepare for it and make it easier? I take a look at what the challenge involves and what you can do to ensure you get through it.
The 30 day sex challenge
TryAnything3Times first put the 30 day sex challenge onto the sex subReddit back in October last year. In their post they stated that they created the challenge "based on a list from a friend and lists we have found online".
They wanted to create a great sex challenge for others to try that would really push people to have more sex, but without being too kinky. There have been some taking to the subReddit to talk about the Mojo Upgrade challenge, which involves doing all of the acts listed on the site. This isn't for everyone, since some of the acts are more extreme.
This sex challenge gives you a happy medium, with lots of sex and a few kinky acts thrown in there. The challenge itself carefully outlines exactly what you will be doing on each day, with a bonus challenge for those wanting an extra day of intense sex thrown in at the end. Looking through the list it seems simple enough, right?
The rules of the challenge
If you have a high libido you might think that it will be very easy to complete this challenge. However, many of the people in the comments are stating that it might not be as easy if your libidos don't match. There is also a comment from TryAnything3Times saying that "the rules are not fixed" and that "this is a personal challenge". But if you are going to do it properly, what are the rules?
We are told that, before the challenge starts, each partner is allowed to "modify/replace the activity" specified on two of the days. Each partner also has two VETO days where they can opt for sex without the specific activities. You can then add days to the end of the challenge if you miss one.
Obviously the rules are flexible, as "the goal is to push your comfort zone and try something new". However, if you truly want to try this challenge it is a good idea to try and stick to the rules and to do a little preparation in advance.
Preparing for the 30 days
If you have decided with your partner that you are going to try this challenge, the best thing to do is to actually read it through first. Don't just go "this seems fun!" and then pick it up on day one and expect everything to go smoothly. Some things might require a little preparation and planning.
For example, Day 2 has you looking at sex positions. It might be an idea to choose one specific site for you both to look at. Day 4 has you reading erotica together, so find something in advance to make it easier. Days 12 and 26 have one of you dominating the other, so have a clear idea about what you will be doing and pick a safe word out!
Any of the days requiring travel at all (such as Day 8 and Day 21) could potentially be swapped around if you want to make things easier. If you are both free on a specific day of the week, try to work it so that these challenge days fall then. It will give you the chance to properly enjoy the challenge instead of rushing through it.
Trying other sex challenges
This is one of those challenges that I think would be excellent with a new partner if your libidos match. It gives you both the chance to get to know each other and find out quickly what you both like. Plus, it is going to be a lot of fun trying to keep up with each other!
If you are on your own right now or you don't think that you'd be able to do this sex challenge, don't worry. Why not try one of these masturbation challenges instead? See how you manage on your own and let us know how well you do in the comments below.
Found some great challenges you think we should try? Tell us all about them. Have you created your own you want to share? Now is your chance! Latest posts by Lara Mills
(see all)
---