The Forgotten Art Of Fingering!
August 3, 2018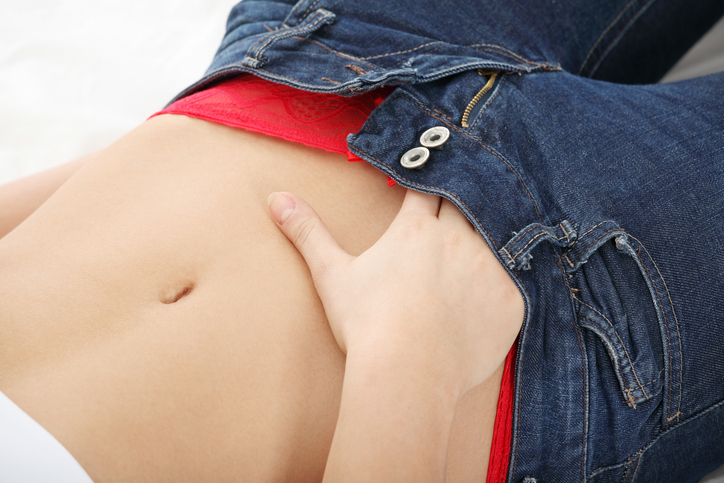 ---
We are all guilty of trying to skip to the main event during sex. We want to enjoy the pleasure of sex with our partner, and the build up sometimes doesn't feel quite as exciting as it could. One of the biggest casualties of this is fingering.
Using your fingers to pleasure your partner can feel a little dull to some. However, it requires a great deal of skill. If you can make someone come simply by fingering them then woohoo! Want to bring back the forgotten art of fingering? Here's how.
Proper finger care
Your nails are a disgusting place. You might think that they aren't so bad, but they are pretty grim. Take a look under your nail right now. Not so nice, is it? So use proper finger care before you try slipping them in anywhere.
Scrub your nails to get them clean. If you have long nails, you should trim them down. Scratching your partner from the inside isn't going to turn them on. You should also file them, no matter how long or short they are. Jagged edges? No thanks!
Turn them on
Far too many people believe that fingering their partner is a good way to turn them on. If that is you, stop right there. No. Don't do it! The art of using your fingers to pleasure someone is something that you should do once you have turned them on… not as a technique to get them wet for you. If you want to slip a finger in their ass then turning them on will help to relax them a little.
So before you stick your fingers down their pants think "are they turned on?". If the answer is no then you know what you need to do. Turn them on however you can, even if it involves running your fingers teasingly up and down their thighs.
Lube is your friend!
Ideally it would be great if you could get your partner wet without anything else, but if you want to make the experience as pleasurable as possible, don't be afraid to grab the lube. No, using lube isn't cheating. In fact, it can actually enhance the experience.
As a vagina owner, I can tell you that having someone finger you for too long without lube is uncomfortable at best. If you are trying anal fingering then you shouldn't even think about going in dry! A little squirt of lube can go a long way, and there are so many different varieties that you have tons of possibilities to explore!
Don't dive straight in
You might love the idea of seeing your fingers buried in their tight hole as they moan, but don't let this tempt you into rushing things. You want to take your time and really tease them, so try to avoid diving straight in.
It is easy to bring someone pleasure with your fingers without inserting them. When using your fingers on a vagina you can slide your fingers up and down their pussy lips, feeling how wet they are and spreading it around a little. You can rub gently around their clit to tease them.
If you are hoping to slip a finger or two into a tight asshole, play with the rim. The rim is sensitive and even just running your finger slowly around it is going to make your partner want to sink onto your finger.
Start at one
Again, seeing your fingers inside of them might be a sexy image for you, but you should really build up to it. Start with one finger and see how you get on.
This might seem like a simply tip but you'd be amazed at how many try to insert their entire arm when fingering someone. If that is what you are into and you have both consented then go for it, but if you just want to use your fingers start at one. You can easily add more later.
Use both hands
The chances are that you have been blessed with two hands. Sure, you might find that you prefer using one hand over the other, but when you are hoping to finger someone, using both hands is going to give you one hell of an advantage.
Some people find it easy to let their other hand lie idle. Don't do that. Get both hands involved. Whether you are sinking your fingers deep inside them with one hand and using the other to stimulate them in another way, or you are getting them to suck on your fingers, there are so many things you can do. Get creative.
The key to amazing fingering?
All of these tips above are great to help you bring it back, but you might be sitting there thinking "Lara, I wanted actual fingering techniques to try on my partner. What gives?". Well, it's simple. The reason I haven't included any is because I'm about to give you the best piece of advice about fingering or even sex in general.
Are you ready for this? Communicate with your partner. Sure, it might not be the mind blowing piece of advice you were hoping for, but everyone is different. I could tell you to rapidly fuck them with your fingers, but this doesn't feel good for some people.
The best person to ask is your partner. If you are looking for different fingering techniques to try, why not head to the advice section and see what you can discover? Latest posts by Lara Mills
(see all)
---