The Ultimate Guide To Erotic Massage
August 28, 2015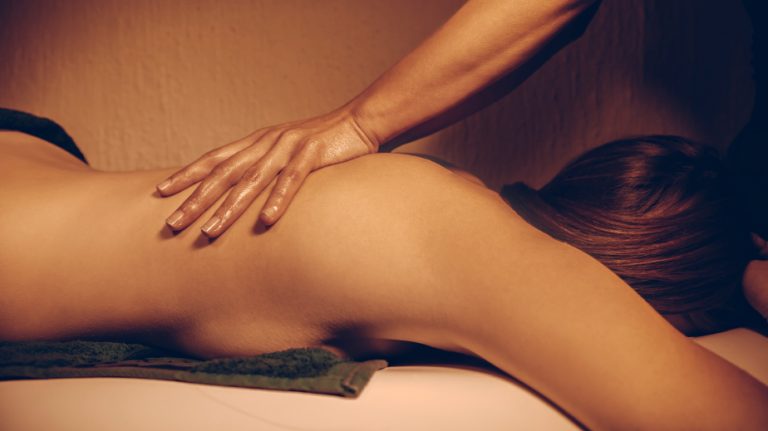 ---
If you really want to treat that special person in your life, a good way to do it is to give them an erotic massage. Yet for some reason, a lot of men don't do it. They like receiving massages, but giving one? You can forget it!
Well if you are that guy I'm here to tell you to stop, because you will get some of the most amazing and passionate sex if you just treat your partner to a slow and sensual erotic massage. Not sure where to start? That's why we're here, and we have the ultimate guide to erotic massage for you.
The setting is important
You might think that an erotic massage is all about the massage itself, but if you give them a massage in a messy room with no music playing and the setting isn't right, it can be just as bad as sliding your hands down their body and calling that a massage.
The setting for an erotic massage is actually very important. You want to make sure your partner is as relaxed as possible before you start, as they will enjoy it a lot more and it will actually get them that little big closer to orgasm than it would usually.
Make sure the room you are going to perform the massage in is clean and tidy, with some comfortable and clean sheets on the bed for them to lie on. If you are going to be using massage oils and things like that, have some fresh towels to hand so they can wipe themselves down afterwards.
Choosing music to play is another good idea to help them relax, but don't just go for some music you like. Choose something she enjoys that is slow and soft, preferably without any lyrics so that they can just unwind without focusing too much on the noise around them. Lighting some nice smelling candles can also be a good idea, but make sure you blow them out before you start so that the smell isn't too overpowering.
Getting the right oil
Another thing that a lot of people tend to forget about when it comes to an erotic massage is the oil that you will use to help your hands glide nice and easily all over their body. Without it, the massage can become painful for them, and if you want to put them at ease and relax them, pain is the worst thing that you could do.
You can pick up oils pretty cheaply in stores and online, with a huge amount of choice of smells for you to choose from. Don't be tempted in by the strongest smell though, as it can be off-putting. Choose something light that will be subtle enough to help them relax.
Some prefer to not use oil, as it can create a lot of mess. If that is the case for you, you should go for something different like a body lotion or a body butter. Not only will it help you to glide your hands effortlessly over their body, but it will keep their skin soft and they will love it.
You could also combine the soft and sensual smell of a candle with the body oil, as there are some specific massage candles that you can get. Basically, as the wax melts, it turns into oil that you can pour onto their body. It is already pre-warmed, so make sure to drop it from a height to allow it to cool enough so it won't scold them.
The massage itself
Now we get onto the most important part – the massage itself. It isn't enough to just rub your hands up and down their body a few times and then stick your fingers into their pussy. You need to put more effort in than that, and a good way to make sure you do is to time yourself. Set a timer for half an hour or fifteen minutes, and continue to massage until the timer goes off. If you find you are halfway through the massage when it goes off, continue until you are done to make sure they get a through massage from you.
When you begin your massage, you want to make sure you build them up slowly to orgasm. Start with the very tips of their fingers and gently rub, moving your hands inwards on their body. When you get close to their tits, ass, or pussy, stop and go back. It will drive them wild, and each time you go back you can apply a little more pressure. You will soon have them begging you to touch them, and when they start to ask you can then deliver.
When you start to touch their ass, tits, and cunt, take your time. Use your fingertips to tease them, adding your tongue to the mix to make things wetter. When you are done with their tits, slowly ease down to their ass and give it a squeeze, reaching your hands around and gently dragging your finger teasingly across their pussy lips. They will want to move against your hand but you should resist for as long as possible, not touching her clit or sliding your fingers in until she is moaning for you to do so.
Once you finally touch her where she wants you to, take it slowly. Tease her for as long as you can, slowly building up the pressure, and listen to her moans. The more she moans, the more she loves it, so keep doing exactly what you are doing until she comes. Once she has, ask her what she wants to do next. You might just find yourself getting the ride of your life!
What are your best tips for giving an erotic massage? Share them with us below! Latest posts by Lara Mills
(see all)
---
---