The Ultimate Guide To Rimming
September 16, 2015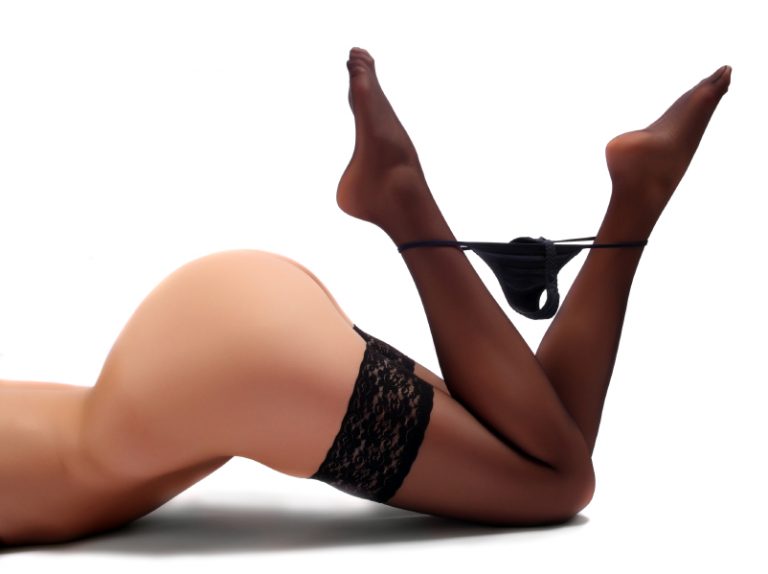 ---
We love ass. Looking at a sexy ass walking in front of you as you are out and about is a huge turn on, and it might be that your favourite sex positions all give you the chance to watch your partner's ass bouncing up and down as you fuck them hard.
There have been so many debates on the internet about whether tits or ass is better, and the verdict is still pretty much up in the air, but if you are a fan of the ass you might enjoy this ultimate guide to rimming that we have put together just for you. Now you can try eating that ass properly.
It could be that you have been waiting for this guide to come into your life, but if you haven't and have simply stumbled onto it, keep reading. You might be thinking that rimming isn't for you, but you should really try it first. You have no idea how good a firm tongue licking at your hole can feel, and we have some great tips to make your experience even better.
Keeping things clean
Before we even get started on the right and wrong techniques to try when you are rimming someone's delicious tight asshole, we need to address the biggest problem that people face when it comes to rimming, and that is the hygiene of the person on the receiving end.
You may think that you did a good job trimming the hairs down there so that they wouldn't get in the way, and you might believe that you managed to clean all of the crap from your asshole, but it could be that you have missed a bit. Make sure you spend a good, long time in the shower with the head pointing at your spread ass and a sponge ready to clean away, as this can help a lot.
If you aren't sure afterwards if you have done a good enough job, get a mirror and check. This might feel weird to do, but it is better you doing it and finding the dirt now than your partner doing with their tongue.
It could be that, even after all of this, you still don't think you've got everything. If that's the case, get some baby wipes and have a good few runs past your ass. If there are any bits of dirt or hair hiding, it should catch them.
Make rimming a part of foreplay
The problem with trying out new things in the bedroom is that there are plenty of people who want to dive straight in. I cannot tell you the amount of times my girlfriends have told me about their horror stories in bed, when the guy has tried to fuck them without foreplay or lube in the ass. Ouch!
It is the same for rimming. Too many will want to go straight to work using their tongue, and some might even try to slide it straight up there.
This is the wrong way to do it. Instead, you need to tease the ass as you would any other part of their body. Get your hands involved by gently running your finger around the rim of their ass and they will start to open up to you.
Once they do, you can start to tease them with your lips and your tongue. Soft, gentle kisses towards their ass will get them in the mood, and you can slowly lick the outside of their ass and their rim to see if they like it. If they do, keep going! You are on the right tracks.
Choosing the right position
If you have never tried rimming before, you might think that the right position is easy. You may be thinking that the best way to get them in a comfortable position is for them to be on all fours, but that is the wrong position if you want to give them intense pleasure in the right way.
Not only would it look like something out of the Human Centipede film, which is the least sexy thing in the world, but it can make things too intense too quickly by pulling the muscles and fat on the ass taut. It gives you little chance or room to manipulate anything except for the rim itself, and you don't want that. You want to have all of those options open for you, so choose another position.
Instead, add a sofa to the mix. Get them to kneel on the sofa, facing the back and resting their arms across the cushions at the back. From here they can arch their ass out towards you. Not only will this position be great to look at, but you can also really get in there to those hot spots.
If things get a little too intense in this position, the more flexible might be able to lie on their front and do the splits for you. This will give you great access to those vital parts while still being quite comfortable for them, so it is definitely a win/win situation.
Take your time
As with every other kind of play that you do in the bedroom, you should take your time with rimming. Don't expect to lick their asshole three times and for them to instantly come. It might take a little more than that, and it could be that it simply doesn't do it for them at all.
Start slowly and keep doing the same thing, just to test how they feel about it. If they enjoy it, you can try some more things down there, but make sure you listen to them. They might ask you to eat their ass some more with your tongue, or they might ask you to slow down. Take cues from them to make it a great rimjob.
Are you a fan of eating ass, or is it something that you have never done before? You can let us know by leaving a comment in the box below. Latest posts by Lara Mills
(see all)
---