Thinking About Revenge Porn? Think Again!
February 5, 2015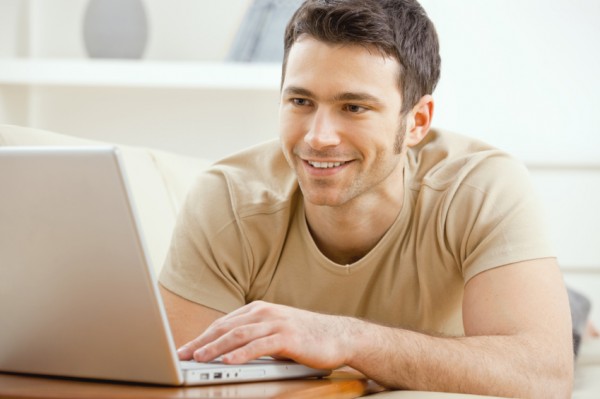 ---
Submitting dirty pictures or homemade porn online for the sake of revenge against an ex is fast becoming a crime in many countries… as it should be!
The whole point of having sex is to have fun and see just how many times you can make them cum. You want to leave them screaming "yes! Yes! YES!". You can't do that if you are both scared that the other might secretly be filming you in the act to keep as revenge, should you stop seeing eye to eye.
Even worse, if you have actually consented to being filmed sucking his dick or posing for a dirty photo shoot, you don't want to suddenly find your face popping up on one of those adverts on a porn site labelled "meet real locals desperate for sex!"
Thankfully it is becoming a crime to submit revenge porn to websites, and we are starting to see some convictions. Maybe you should delete that video?
More than 10,000 images
The most prominent case at the moment features Kevin Bolleart, a 28 year old from San Diego who has become the first person in America to be prosecuted for revenge porn.
To be honest, it isn't really surprising. He was found guilty of a total of 27 felony counts, as a result of posting over 10,000 sexual images of women online. This guy has 10,000 images ready to post online if he didn't get what he wanted! I'm not the only one thinking scum, right?
The felonies break down into 21 counts of identity theft and 6 for extortion. Yet what this man did was a hell of a lot worse than that.
He specifically created a website site for the sole purpose of sharing revenge porn, which he filled with the 10,000 plus images. Anyone could access the now deleted site. He even decide to link the various images to the social media contacts for each woman, meaning they would get private messages, friend requests, and phone calls from strangers who just happened to stumble on their images.
As if what he did wasn't bad enough, he then made it that the women would be asked to pay a fee to remove their images, which came in at £230. These were images he didn't have permission to post in the first place, and then he was charging to remove them?!
There are many different words to describe this man… and it's hardly surprising he was found guilty after all of that!
Personal images
There is nothing wrong with making erotic amateur porn. There is a reason it is becoming so popular on porn websites, and that's because it is real. No porn stars moaning and groaning in ecstasy as soon as someone even looks at their pussy. Real people having real sex is what sells.
If you've got those home videos, you might want to check with your partner about them. Are they happy for you to keep them? Do they want them deleting? Are there any specifics as to what you can and can't do with them?
Unless you have permission from them, in writing, to share them – don't do it. Not only would it make you an asshole, but word gets around fast and it is one sure fire way to end your sex life as you know it. If that wasn't enough to put you off, Bolleart now faces up to twenty years in jail for what he did.
Of course, if you have a video that they are happy about and you don't want to share it, you can keep it for those lonely nights when they are away and you are feeling horny. Just put the video on, grab the lube and get to it!
You can share your thoughts on this story by leaving a comment in the box below. Latest posts by Lara Mills
(see all)
---