Three Naughty Sex Confessions!
December 1, 2014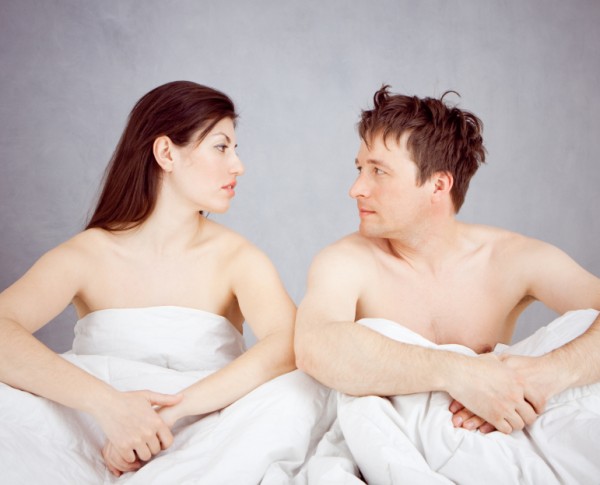 ---
Deviant sex is when you let loose and let the moment take you, however filthy and naughty it is. These three people know how to make deviant sex work for them. Read these filthy confessions from real people.
Best Friend´s Girlfriend
"When I first saw Scarlett, I was pissed off, because she was so stunning and my best friend had managed to pull her before me." Writes James. "They hadn´t been together long, but I was constantly being treated to photos of her in her underwear and stories of their wild sex life. Of course, all this did to me was make me more determined to have a piece of her, so it didn't really work in his favour. Scarlett, you could tell was a bit of a minx and not really in it for a relationship, so I made my moves as soon as I could. We all went to a bar one night, every time James went to the bathroom or had to go somewhere.
I laid it on thick with Scarlett, flashing my cash, complimenting her and buying her whatever drinks she wanted. It got to the point where we were in the corner talking and getting close to kissing. I told her I had just seen James with another girl and asked her to leave with me. I know it´s shameful and immoral but I wanted this girl so bad. We came back to my house and had sex all night in every room in the house, including the shower and up against the kitchen sink. James left hundreds of missed calls on both our phones, but all I cared about was getting my fix from Scarlett!"
Sex In Parent´s Bed
"My boyfriend and I had been dating for a few months and went to visit my parents in Devon one day." Writes Shayna. We were treated to lots of food and wine and both got a little tipsy. I mentioned I would be showing my boyfriend the rest of the house and my parents relaxed on the sofa while we leapt up the stairs giggling.
My boyfriend began kissing me deeply when we got to the top of the stairs, he began feeling between my legs and he always made me lose control and this was no exception! I had an idea and dragged him to my parents room. We began to have sex on their bed and it was so naughty and arousing we both came quick and scampered away. The thrill of getting caught was so exciting! We came back downstairs and couldn't hide our grins when my parents asked us if we enjoyed seeing the rest of the house. One of the best sex of my life!"
Sugar Baby With A Millionaire
"I wasn´t an escort, in fact I had never even thought about it." Writes Julia. "But when I met Ed, he made me an offer that was hard to resist. He was a 70 year old millionaire several times over and I met him in one of London´s most prestigious bars.
We got chatting and had such a lovely time together, despite a whopping 40 year age gap. Ed began to message me and call me and opened my mind to a whole new world. He took me shopping one day, I wasn´t used to a man buying me things, but Ed insisted I buy a new Chanel bag and some shoes to match. The purchases were amazing and made me feel luxurious. When we got back to Ed´s giant townhouse it felt natural when he poured me a drink and came onto me. It was almost an unspoken arrangement that he had treated me and now I must treat him. I gave him a blowjob and then we had sex, and despite his age me gave me a good time! He must have taken some Viagra!
Our arrangement carried on this way for many months before I met somebody who I wanted a more serious relationship with and called it off. But, my sugar daddy experience was so very naughty and deviant and I will never forget it!"
Deviant sex can be an exhilarating experience, why not look through the directory of stunning and hot escorts to take some inspiration?
Do you have any naughty sex confessions? Let us know in the comments section below.
---