Three Taboos You Need To Try!
July 10, 2015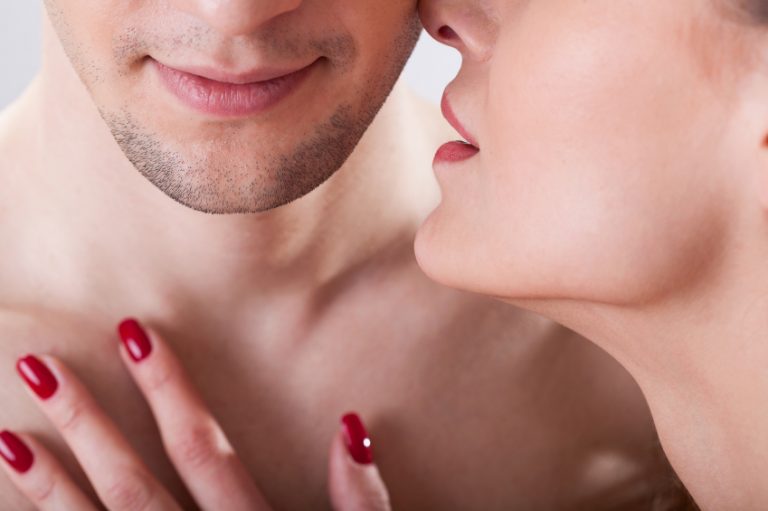 ---
Having sex isn't enough anymore. Yes, it can feel good, but it just doesn't seem to make us feel the way it used to. We want more from it, whether that is by trying new positions, new things, or just breaking out and trying something unexpected.
Taboos are definitely on the rise at the moment, and there is no better way to shake things up than by trying one out. Check out the suggestions we have for you on the XEscorts blog and see which of these hot and sexy taboos you will want to try.
Public sex
Sometimes, you simply want to try sex in a different setting. Always fucking in the bedroom can get very boring, and even changing it up by going into another room isn't enough for you. You may be hoping to make a bigger change and have some other places in mind for your fun. For some people, that is by going outside and having sex in public.
Public sex ties in heavily to exhibitionism, where you will expose a part of your body that is usually covered, such as cock, tits, pussy, or ass, in a public setting. Some people get a huge turn on from being so free in public, but others find that it might be going a little too far.
However, what isn't going too far for many people is having sex in public. For some reason, exhibitionism is often seen as more extreme, while fucking in public is not. This is probably because, when people have sex in public, they will try to be discreet about it. This could be by choosing somewhere a little more hidden to have sex, or by having sex without taking all of their clothes off.
On the Escort England blog this week, we talked about the different couples caught getting horny in the heat, and these are some prime examples of how not to do it.
If you are interested in public sex, we have some handy tips for you. For a start, you should do it when there isn't as great a chance of being caught. Stopping by the side of the road during rush hour traffic is a bad idea, but doing it in the early hours of the morning might work for you.
Try to wear accessible clothes. Skirts work great for women, while guys will want trousers that can be fastened and unfastened quickly, just in case. You should also go commando – not only for the added thrill, but you will also have less clothing to deal with afterwards.
One big thing to remember with public sex is the noise. If you make too much of it, you are going to draw attention to yourself, and that is something you definitely don't want! Trying to keep quiet can make things even hotter for you, so try it out and see who can stay quiet the longest.
Group sex
Often our sex fantasies involve other people. We aren't content with just having sex with one person, and so if you are interested in trying out a taboo sex, this might be the way to go. You could start off with a threesome to see how you fair, but for many it is the idea of having group sex that turns them on the most.
With a threesome, you can have sex with two women, a man and a woman, or two men, depending on your preferences. With group sex, you get the chance to have sex with even more people, and with so many people feeling so free about sex, it is easy to see why you might feel totally comfortable here.
There are a lot of clubs around the country that have nights for those with an interest in group sex, and you will often be able to make some great friends for the future. You might even be able to get to meet some couples to go swinging with in the future, and you get to enjoy regular sex with someone new.
However, group sex obviously means that the chances of catching an STI or STD are increased, so if you do decide to go out and shag away at a group sex session, make sure you're protected. Take some condoms and change them whenever you need to make sure you can continue having fun, even when the night comes to a close.
Period play
This is one that people either love or hate, and I imagine a lot of you are reading this and squirming in your seat at the idea, but period play is a hell of a lot of fun for many reasons.
Women are, more often than not, at their horniest while they are on their period. They want to suck your cock before being bent over and taken from behind, but the reaction that women get to suggesting period sex puts them off ever trying. Given how horny your partner is, don't you want to give her some relief and let her come?
We aren't saying that you have to put your head between her legs and eat her out if you don't want to, but we are suggesting that you give it a go sometime. Ask her what she wants you to do to her and take note. She might even climb on top and just ride you while she squeezes her tits, and that is something you can enjoy.
If it really grosses you out that much, then stop, but condoms are a great way to let you enjoy the action without getting a mess everywhere. However, if you want to really minimise the mess that you make, why not get it on in the shower? You can let the hot water carry away the red stuff while enjoying the feeling of a tight and wet pussy around your cock.
What is your favourite taboo sex to have? Are you comfortable out in public, or do you prefer something even naughtier than that? You can let us know by leaving a comment in the comment box. Latest posts by Lara Mills
(see all)
---