Threesomes: 5 Common Mistakes You Don't Want to Make
November 15, 2023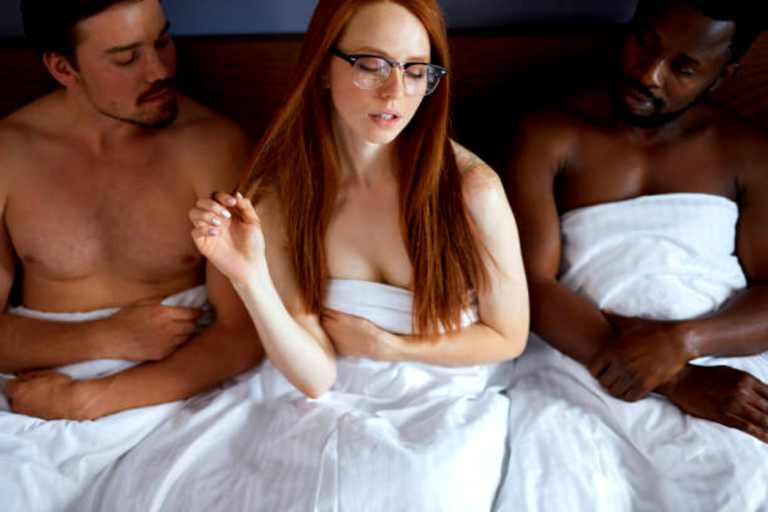 ---
In the risqué realm of erotic adventures, a threesome sit confidently at the peak. A thrilling fantasy for many escorts and punters, threesomes can be both a delight and a challenge.
However, like a mischievous rendezvous in dim lighting, they're not without their pitfalls. Here's the lowdown on what not to do when you're feeling naughty and considering a three-way dance.
1. Loose Lips: The Perils of Skimpy Communication in threesomes
Your shared whispers should be about the fun, not misunderstandings. Communication is paramount whether you're a punter with a particular fantasy or an escort setting boundaries. Remember, guessing games are for children, not threesomes.
2. Crossing the theesome Line: Boundaries in Play
Feeling adventurous? Great. But remember, in the world of threesomes, boundaries are sacred. You might be with the best anal providers, but that doesn't grant carte blanche. Everyone has their limits; understand and respect them.
3. More Than Just Bodies: Emotional Dynamics Matter
Yes, the physical allure of a threesome is potent. But emotions? They're the silent players. Ignore them, and they can turn the tables, introducing unnecessary drama. Check-in with feelings and ensure everyone's still on board, especially as the night deepens.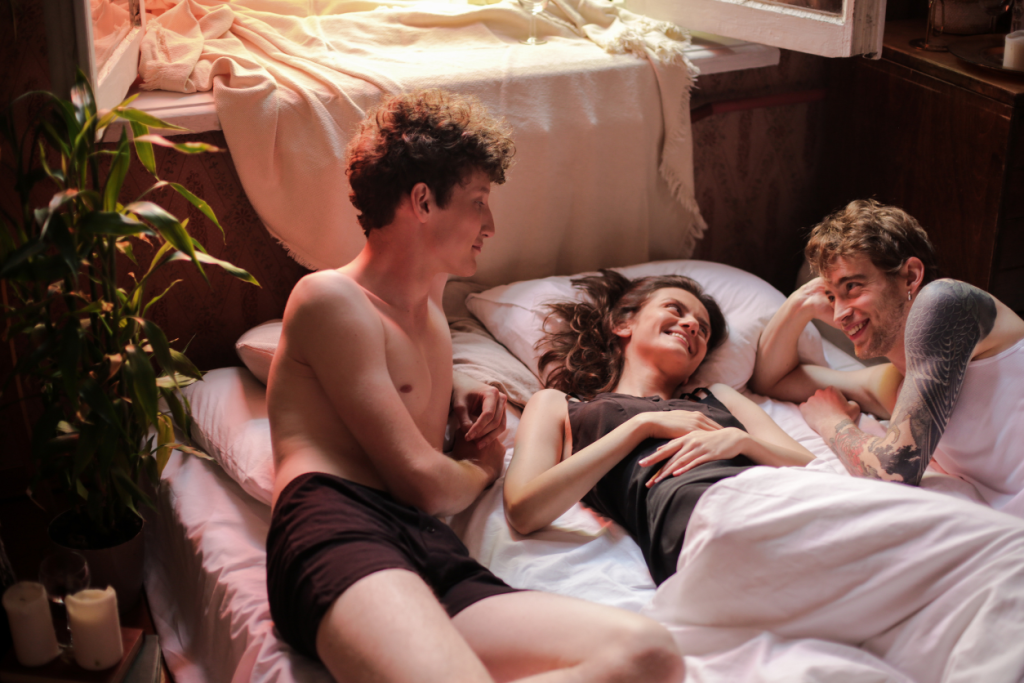 4. Safety isn't a Buzzkill
That big surprise shouldn't be an unexpected STD. Escorts and punters, prioritize your safety. Use protection. Discuss health. Safety might seem secondary in the heat of the moment, but regrets last much longer than fleeting pleasures.
5. After the Encore: The Often-Overlooked Debrief
The climax has come and gone, but are you done? Not quite. A post-threesome chat is essential. Perhaps it's a whisper or a candid chat over coffee, but ensure you discuss the highs, lows, and everything in between.
Threesomes, while tantalizing, require more than just showing up. Both escorts and punters can make the experience unforgettable by avoiding these common missteps. So, the next time you feel the urge for a thrilling trio, remember these tips. Here's to your next adventurous encounter being nothing short of phenomenal!
---