Train Yourself To Last Longer In Bed
June 20, 2016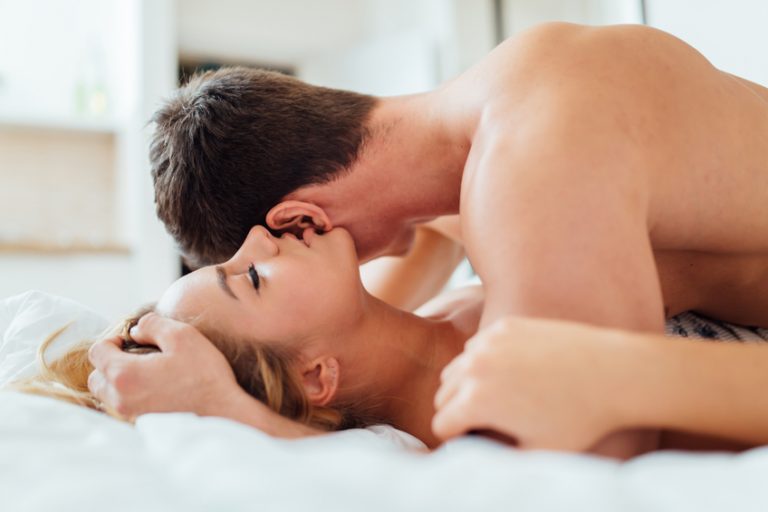 ---
There are plenty of lucky guys out there who can last a hell of a long time in bed, but the chances are that, if you are looking at this, you might need a little help. If you want to know how to last longer in bed, then you are in the right place.
Believe it or not, you can actually work and train your body to help you last that little bit longer in bed. On their own, these techniques might not seem as though they will do much, but when you combine them and get to the root of the problem, you will find that you last longer in bed… so take a look at our suggestions for training yourself to last longer.
Learn to relax
A lot of the time, if you blow your load too soon, it is not a physical problem. Yes, it can feel fantastic, but often there is something going on in your mind. It might even be as simple as thinking "I'm going to cum too quickly", which turns into a self-fulfilling prophecy when you do.
So instead, try to distract your mind and learn to relax. A hot bath can really help, as the warm water will help you muscles ease a little, and a massage afterwards can make things even better. Should you find yourself in the moment starting to focus on the problem, think of something else. Something as simple as staring into the eyes of the person you are fucking can not only make it more intimate, but also give you something else to concentrate on, which can go a long way.
Get out of your comfort zone
If you do the same things over and over again and expect things to change, you will, sadly, be left feeling very disappointed. It is the same with ejaculation, and if you really want to last longer in bed, you have to make a change… and sometimes the best thing to do is to get out of your comfort zone.
We get it. Everyone likes hiding in their comfort zone. However, by trying something new in the bedroom, you will get the chance to experiment and see what else turns you on. You might find a sex position that works really well for her but is also great for you to minimise the sensations. Plus, by changing things more during sex, you get a little break which can really help!
Slow down
Sex doesn't have to be hard and fast, and if you are always fucking like you are in porno, you should stop. Try to instead slow things down, as this can help you focus on your partner, as well as making it less likely for you to blow your load too quickly.
Want to have slow and steady sex with a little bit of speed thrown in sometimes for fun? A lot of people believe that mixing it up a bit can help. Try slow thrusting twice with a quick, hard thrust at the end. Mix up the rhythm and find something that works for you and your partner. You'll both feel great and it'll help you last longer.
Time to get physical
People talk about Kegel exercises, but most people (wrongly) assume that they just help women get a tighter pussy. This is wrong, as doing the exercises can also help you to last longer in bed and help you maintain a harder erection… time to start squeezing those muscles, men!
A study back in 2014 found that pelvic floor exercises can help men last 4 times longer. Yes, four times longer. So if you are struggling to go beyond a minute in the bedroom, doing the exercises could, potentially, give you an extra three minutes to get her to orgasm and leave her satisfied. Result!
Get her off first!
If you are good in bed, even if you do not last long, your partner will not care so much if you are able to get her off. Giving her an orgasm or two before you blow your load will leave her feeling great, and you will feel like a stud for being able to get her screaming your name in such a short time.
So, instead of focusing on your own orgasm, try to focus on hers. Found that you are getting too close to the brink? Switch to oral. Use your tongue and fingers to get her to cum, and then, while her pussy is still tightening in orgasm, slip your cock in. It will feel amazing for the both of you. Not sure how to get her off? Our oral sex guide can help.
Edging and the point of no return
One of the best ways to pre-empt blowing your load too soon is to figure out where your point of no return is. The point of no return is where you get to during stimulation that you cannot stop the orgasm from happening. Many have found that edging is a good way to tell this.
Edging is when you bring yourself close to orgasm, before stopping all stimulation and taking a break. Not only will this help you learn where your point of no return is, so that you can stop and continue pleasing your partner, but it will also help you last longer. Another benefit to edging? It will give you the most intense orgasm of your life.
How to last longer in bed
If you want to last longer, you will need to figure out what it is that makes you cum so quickly. Once you have done that, you'll be able to figure out which of the techniques above is going to work best for you, so take some time to get to know your own body and see what works.
Got some other tips that you want to share? Simply leave a comment in the box below. Tell us which techniques work best for you and if there are any you think others need to know about. Latest posts by Lara Mills
(see all)
---