Unusual Sex Tips You Have To Try!
October 19, 2016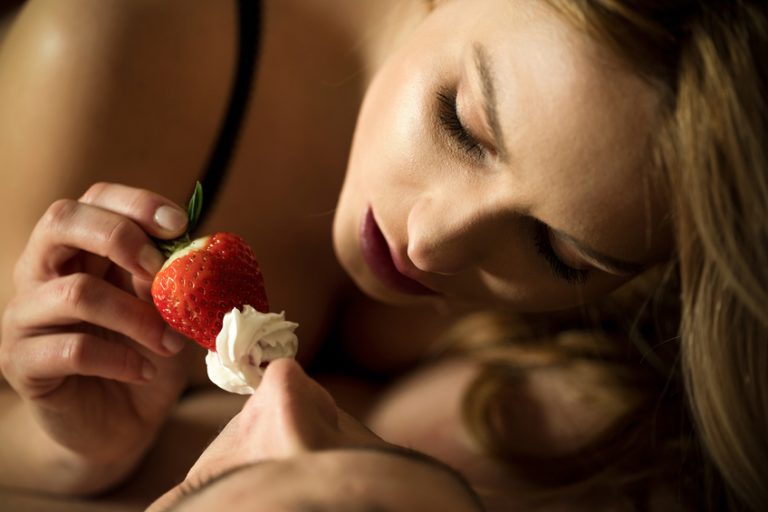 ---
When you want to spice things up in the bedroom, you might go looking online for different tips and tricks to try. These tips tend to be the same things repeated over and over, so you aren't really getting anything new. You want some different or unusual sex tips to try instead.
Here on the XEscorts blog we take a look at some of the more unusual sex tips that you absolutely have to try in the bedroom. Curious to know about the different ways people spice things up? Keep reading and you might just feel inspired!
Food and sex
If you ask anyone if they love food, most of the time the answer will be yes. Food is a fantastic thing that we all love to enjoy, so why not combine your love of sex with your love of food? There are so many different ways that you can do this, and some like to add food to foreplay. They might slowly and sensually feed each other using cut up pieces of fruit, before kissing each other all over.
Some like to make it even more exciting. If you love chocolate or honey, you might want to put some on your partner's body. You can buy chocolate body paint specifically to lick off of your partner's body. However, it can get very messy and sticky. This is why it is a great idea to have wipes to hand. You could also jump into the shower together afterwards to get dirty while you get clean!
Just a bite
Sometimes we want to explore the world of BDSM. However, we aren't always ready to take the plunge into the deep end. We want to slowly ease into it. This is why it is a great idea to experiment with mild BDSM, such as biting. Biting can be an incredibly erotic and sexy thing to do in the bedroom when you exercise caution. As long as you don't take things too far and your partner consents, it will be fun.
Just think about how sexy you find it when your partner bites their lip. It makes you think that they want you. So when they start to then nibble on your neck or your ear, it is proving the point. It feels good and incredibly kinky at the same time. So why not take a chance and try nibbling your partner? Gently biting down on the nipple is a huge turn on… but don't go too hard or you'll hurt them!
Temperature play
When you get into bed you tend to do the same things over and over again. You'll enjoy five minutes of foreplay then jump to sex. However, if you really want to spice things up you need to extend your foreplay time. This is one of those tricks that people will talk about all over the internet, but you can make it even better by adding these unusual sex tips to it. Why not take your time during foreplay and experiment with temperature play?
Temperature play is exactly how it sounds: you play with temperature. This means that you can heat things up or cool things down. If you want to try the heat approach, try a massage candle. These candles are designed to be burned so that the wax becomes a nice massage oil to rub into your partner's skin. Because it is still warm it can make the massage extremely exciting! Want to try going the other way? Get some ice cubes. You can hold an ice cube in your mouth while you lick and kiss your partner's body. You can even use it while going down on them to make it even more intense! Try it out and see what happens.
Oiled up
Hoping to explore the subject of massage a little more? You should try getting oiled up. You'll find that there is nothing as sexy as rubbing oil all over your partner's body so that it glistens with it. They'll look hot and you won't be able to resist sliding your hands all over.
It is even better if you get oiled up too! When you are both nice and oily you can slide your bodies all over each other and enjoy a sexy Nuru massage. It will feel great and beat pretty much all over massages you've had, so what are you waiting for?
Share your unusual sex tips
These are just a few of the unusual sex tips that we have to offer you. They are very different from the normal sex tricks you'll read online, and hopefully will be different enough to spice things up for you in the bedroom! If you have tried them, share your experiences with us in the comment box below.
Got some other unusual sex tips that you think we should know about? You can let us know all about them in the comments. Just write down your favourite tricks! Latest posts by Lara Mills
(see all)
---