The Vibrator That is Also a Camera!
July 25, 2014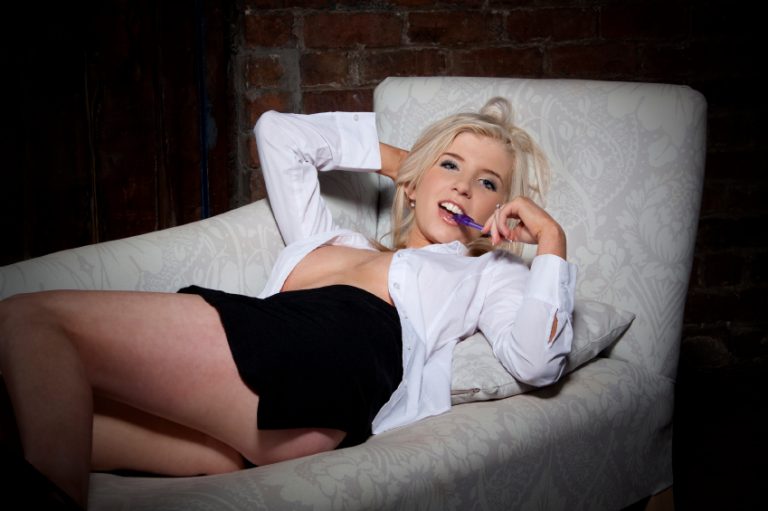 ---
Camera sex is something that loads of guys are into. Hey, I like it myself! The whole idea of having sex with a lady friend, filming it and then watching it back later is something I have always liked. But have you ever thought about using a camera inside your partner, and watching the results? Nope, can't say I have either.
However, this is what the clever boffins who created the 'Gaga' have done. The Chinese company Svakom have brought this on to the market, and are saying it as great for women's healthcare.
The $180 cost might seem steep, but that also includes a USB charger cable for your laptop, so the video of you or your partner's nether regions can be downloaded to your monitor. There is also a wireless app which allows the camera to be controlled remotely.
I'm Confused
OK, I will admit it. I don't get it. Sex toys are excellent I admit, but who the hell knows what they are looking for when they start viewing their inner regions.
If the man/woman on the street was trained to do medical procedures we would have home smear tests, and DIY breast checking equipment. We don't, because we would rather not have some idiot looking at themselves and going 'that looks OK', and then being in the ground six months later.
As for the sex toy part of this invention, I have no idea whether it is good or not. One suspects it is an average sex toy with a bloody camera in it, though of course I wouldn't slate a product without first trying it out, or having a Malmo escort try it out on themselves in front of me.
All I can say to the ladies out there is please don't try and do any self diagnosis. Then again, I'm not sure there are too many who would think themselves capable of spotting something that shouldn't be there.
You have to give the inventors marks for effort though!
---