Should You Watch Porn Together?
May 27, 2016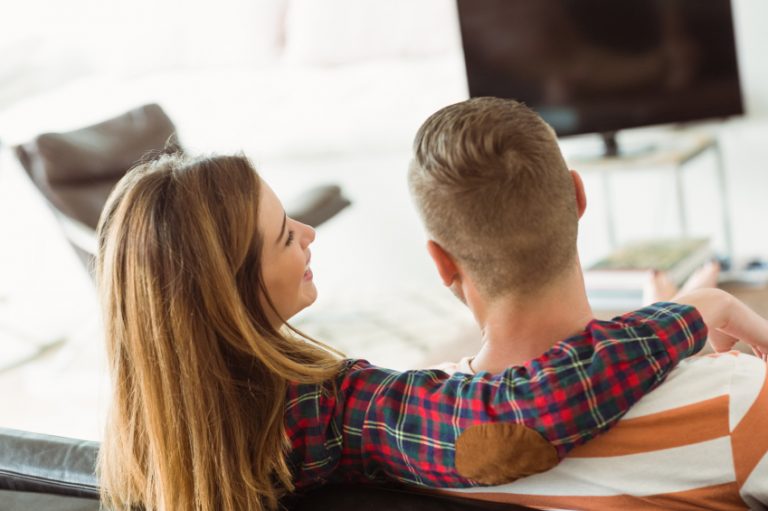 ---
A lot of people swear that sitting down and putting some porn on while their partner is with them is the best thing that you can do, but plenty of people feel uncomfortable with the idea of it. If you watch porn together, people tend to assume that you aren't sexually satisfied, and that your partner is clearly not doing enough.
Of course, that isn't the case. For some people, it is simply that they want to share their kinky interests with their partner, and that taking the chance to watch porn together is the best way they can do it. They can see how their partner reacts to their interests, and this gives them the chance to talk about their kinks.
Sometimes, though, it simply feels weird to watch porn with your partner… so should you do it? Should you risk feeling uncomfortable with your partner, or should you simply keep your porn habits to yourself? We take a look on the XEscorts blog.
Sharing your fantasy
The main reason for you to watch porn together is that you want to share your fantasies. It should be easy to talk about our fetishes, kinks, and interests in the bedroom, but often it isn't. We start to panic that our partners will not only reject the idea of even trying it, but also that they will reject us.
If you choose to watch porn together, this is a great way to share those interests. Instead of sitting down with them and saying "this is the kinky stuff I like", you can simply find the time to say "should we watch a little porn?"
It might seem like a tough conversation to have, but by putting porn on, you are giving your partner a taste of the things that you are into. You can watch their reaction, and afterwards you can sit down together and discuss the things that you like the most. Actually sitting and watching porn of your fantasy shows them exactly what it is, so they don't have to rely purely on the assumptions that they have made.
However, the danger of doing this is that you show them too much too soon. Jumping in at the deep end isn't a good idea, as this can actually scare off your partner. Definitely not what you want to do, so instead start small and work your way up.
Learn about your partner's interests
Most people have different interests in the bedroom. Yes, if you look at Sweden's top three porn searches you might spot some that you enjoy, but the chances are that what you enjoy and what your partner enjoys are two totally different things.
If you choose to sit down and share your porn, you are going to learn more about your partner. You will see the things that they are into, and learn more about their interests in the bedroom.
This is great if you are open minded. You can sit down to watch porn together and see that they enjoy watching lesbian porn. It might be that they are hoping to enjoy a threesome in the future and experiment with a lady, or they might be keen to get more oral sex in their life that is as slow and sensual as it seems in lesbian porn.
However, if you don't go into it with an open mind, the chances are that you aren't going to find watching porn together very useful or fun. In fact, it will probably turn you off more than anything. Sex is a two way street, and if you expect your partner to be at least willing to try your kinks, you need to do the same for them.
Get out of your comfort zone
How many of you are reading this article and thinking that you are stuck in a sexual rut. It happens to pretty much everyone at some point in their sex lives, where they do the same things over and over again in the hope that something will magically change.
Sorry to disappoint you, but unless you actually do something to make a change, you are going to be stuck in the same sexual rut you have been. Something as simple as trying a new position can help, but a lot of people decide to try and watch porn together.
It is going to push you out of your comfort zone. The chances are that it will make you feel a bit uncomfortable, and that you will be worrying about what your partner is going to think. However, this is a good thing. By pushing your boundaries in this way, you might actually discover something you like and be more open to new experiences.
Watch porn together: it's hot
Porn is incredibly sexy to watch. Just imagine how horny and turned on you are when you put a porno on. Now imagine how your partner feels. Put it together and you will find that you are both turned on and keen to share the experience.
Even if you don't watch the kinkiest, more hardcore porn together, you will find it is a turn on to see the things people do on the screen. You might even want to re-enact them and try them for yourself, and when it is just you, your partner, and a laptop, there is nothing stopping you.
You can learn something new, like a new sex position or way to eat pussy that really works. You might even see something that you never thought would interest you done in a way that makes you really horny. There is only one way to find out, and that is to sit down and watch porn together.
What do you think? Should couples be taking the time to watch porn together, or should porn be kept private? We want to hear from you, so let us know in the comment box below. If you are going to try it, you might want to take a look at the expectations vs. reality of watching porn together so you can see some of the struggles others have when this hot topic comes up. Latest posts by Lara Mills
(see all)
---