Wax Play: The Kinky Way To Heat Things Up!
November 12, 2018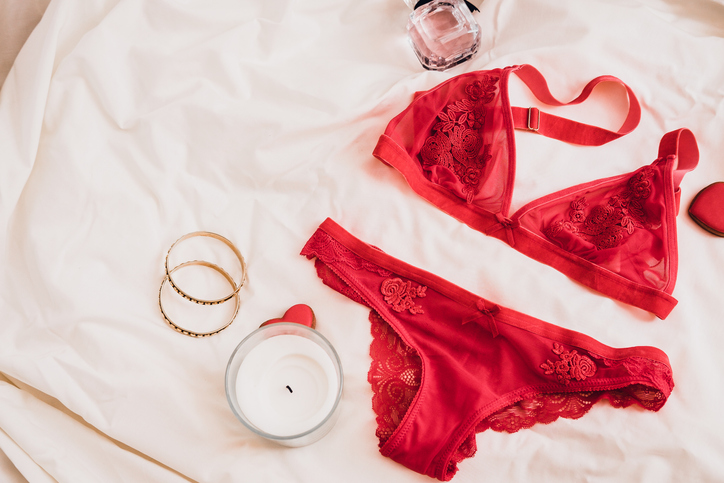 ---
For a lot of people out there, candles and sex go hand in hand. We might light them to set the mood, turning off the lights to enjoy the full effect. A nice light scent to them can also help the mood, particularly if you are going for romance. However, candles don't just tick romances boxes when it come to sex.
In fact, anyone in the world of BDSM will be able to tell you that candles and kink go well together. If you want to try temperature play, wax play is one of the first things that you might consider. If you do, there are some things that you should know first.
What is temperature and wax play?
Temperature play is seen as a relatively tame act that people might try when dipping into BDSM. It simply means that you and your partner might change the temperature in the bedroom for the sake of pleasure. For example, you might introduce ice cubes to cool things down. You could run them all over their body or hold one in your mouth as you go down on them.
This is not the only way that you might want to experiment with temperature in the bedroom. Rather than cool things down, you may choose to heat things up with wax play. To simplify it, it basically involves pouring hot wax onto the skin.
Depending on how it is done, it can either be completely painless or a little bit painful. You can buy certain candles designed to simply get warm, or you can use actual candles so that the wax sticks to the skin and gives your partner a gentle scolding while you're at it.
No pain please!
There will be times when pain isn't a part of the equation but you still want to try wax play. If you get a standard candle, it can be very difficult to regulate just how hot and painful things can get. This is why it is worth shopping around for the right kind of candle.
If you don't want any pain, look out for massage candles instead. They burn at far lower temperatures, meaning that you aren't likely to hurt your partner using them. This is because the wax is more like an oil to be used for the purposes of massage. If you've ever had a hot oil massage, it'll be similar to this.
Typically, you burn the candle until a sufficient amount of the wax/oil has melted. You then blow it out and test it on the back of your hand first. When it is sufficiently cool enough, you drizzle it onto your partner's body. It will feel warm without causing your partner pain.
Pain for pleasure
Of course, some want to enjoy the pain when it comes to wax play. They want to feel the heat of the hot wax dripping onto their body, to see it cascading down the side of the candlestick before dripping onto their awaiting flesh.
If you want to err on the side of caution, I'd recommend buying candles specific for wax play. They burn hotter than massage candles, but they have been created specifically for play, ensuring that lasting damage isn't likely when you are using them. They might hurt a little, but not a lot.
When using actual candles, you'll want to think carefully about the type you buy. Soy tends to be safest, as it melts at around 46C and cools quicker. Paraffin are next on the list, burning at 47 to 66C. Beeswax are at the other end of the scale, burning between 63 and 90C.
Safety first!
Consent is key, and with wax play it is a good idea to continually check in with your partner to see how they are doing. It also helps if you test the wax on the back of your hand first, just in case it gets a little too hot. If you need it to cool down a little, try dropping it onto their body for a height. The air rushing by can cool it down just enough.
Like many other acts of BDSM, this is not one that you should take part in unless you have discussed it thoroughly and you are both sober. It helps to have safety precautions to hand, such as water or sand in case of fire. It is better to be safe than sorry, and the preparation will help to put your partner at ease.
Obviously the wax shouldn't be put near anyone's eyes, as this can cause blindness. If your partner is really hurt by the wax, run the area under cool water and speak to a healthcare professional. Make sure you take the time to find the right candles for your play, as this can make all of the difference. Got a favourite candle for wax play? Tell us all about it in the comments. Latest posts by Lara Mills
(see all)
---