What Are Revenge Porn Sites Really For?
August 17, 2015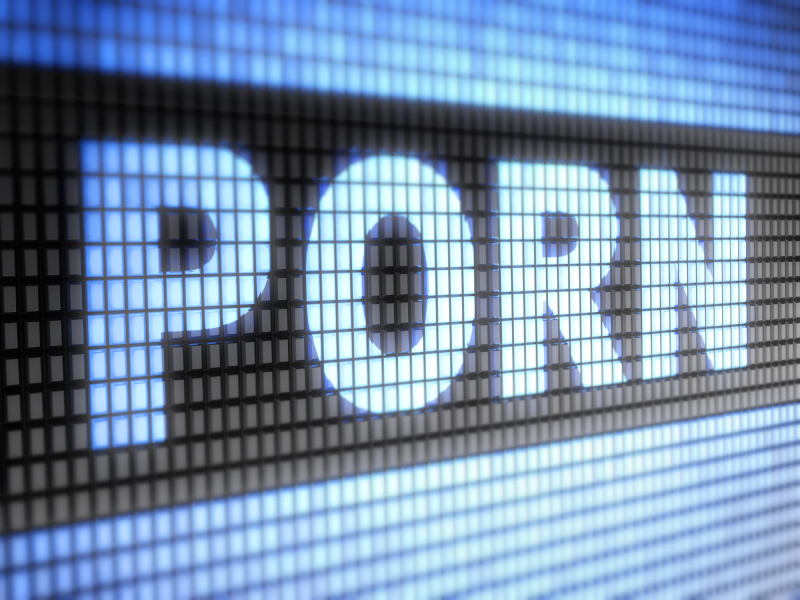 ---
Revenge porn has been all over the news for the last few months, with countries all over the world declaring that it is now against the law to share media content of a sexual nature from someone else without their permission. Result!
However, for many of us we are left wondering why these revenge porn websites aren't just closed down completely and what purpose they really have. Are there really so many people out there who enjoy finding revenge porn, or is there something else to it?
Looking into revenge porn
In order to look properly at revenge porn, investigative reporter Anna Richardson decided to see just how far a nude picture of her would go. It was all part of her TV series that would appear on Channel 4 known simply as "Revenge Porn". For it, she got some sexy snaps of herself and put them on the internet under the guise of them being revenge porn.
She and the producer of the show got together and tried to take get some shots that looked believable as pictures taken during a relationship and later thrown onto a website to try and get back at her.
"It wasn't easy: candid, rough-hewn and explicit," said Richardson in an interview, "But after a couple of stiff guns, my female producer and I took the plunge. Naked on my bed, I posed for a series of snaps taken on her smartphone as we laughed nervously at the surreal nature of proceedings."
Once they were satisfied with the pictures and they felt that they were convincing enough to be seen as real on the website, they were ready to post them. Many revenge porn sites have a way for users to report pictures if they believe they are fake, and they wanted to see how long they could keep the pictures online for.
Popular pictures!
The next day, Richardson went to upload the images onto a revenge porn website. The site had been set up specifically so that any exes who were feeling bitter about a break up could then post any saucy pictures they had here to try and get back at their partner. Richardson posed as "a bitter ex who had just discovered he had been cheated on" and waited to see the results.
In only two days, Anna Richardson and her producer were stunned to see that the images had been viewed a whopping 40,000 times, and that with those views came a lot of comments about the content in the images.
Of course, there will have been some out there on this website who thought the pictures were stunning, but given what the website was for, those comments didn't draw Richardson's attention. It was the other more vulgar comments that did.
Fortunately for Richardson but perhaps unfortunately for the little experiment, the images were suddenly removed from the site. She suspects that someone realised she was a journalist and was working on a story, but she said that it could have simply been that someone felt they were fake and so reported them anyway.
Disgusting comments
Here on XEscorts, when we see a favourite escort has posted some new pictures on her profile, we will go mad for them. You will get pages and pages of comments saying how amazing she looks and that the clients simply cannot wait to meet her.
However, on the internet not every website is as friendly and welcoming as the XEscorts community, as Anna Richardson soon discovered upon reading the comments about her 44-year-old body's appearance.
"I know my body is a far cry from the Barbie-doll aesthetic, but there were all too many men wishing to point it out," she said in an interview after the fact. She began to quote some of the things that these users had said, with words like "revolting" coming up, as well as someone saying (falsely) that "she has clearly had children". What she found the most shocking, however, weren't those comments. It was the rest that bothered her. "Most though, threatened abuse, talking in explicit detail about how they would hurt me."
For Richardson, this has made it pretty clear about the kind of people who use revenge porn websites. She points out that "they can get naked pictures anywhere. What they want is to witness genuine humiliation. And that should tell you all you need to know about this most horrible of worlds."
The dark world of revenge porn
We pretty much all accept that revenge porn is a disgusting thing to do. Even if you are feeling that angry with someone that you want to humiliate them, it isn't acceptable to go posting images that were meant purely for you on the internet. How would you feel it is was the other way around?
However, looking at the types of comments that Anna Richardson received on her pictures, it could be that the community on these websites is very close-knit, and considering the story she weaved of being a man angry that he had been cheated on, these comments could have come from the belief that they were actually helping and that this woman in the pictures deserved it for being cheated on. Of course, that isn't the case. Doing something like that is not only stooping to their level, but you go way beyond it and make things worse.
So it seems that revenge porn isn't the place to go if you are looking for some sexy snaps. There are porn sites for that. Instead, revenge porn sites seem to be the place to go if you want to speak all of the vile things you have been saving for a special occasion. I don't know about you, but I won't be venturing onto one any time soon!
What do you think about this? Will you be watching Richardson's show on Channel 4 tonight, or are you just going to avoid it? Let us know by leaving a comment in the box below. Latest posts by Lara Mills
(see all)
---
---