Why Are Porn Parodies Gaining Popularity?
December 14, 2015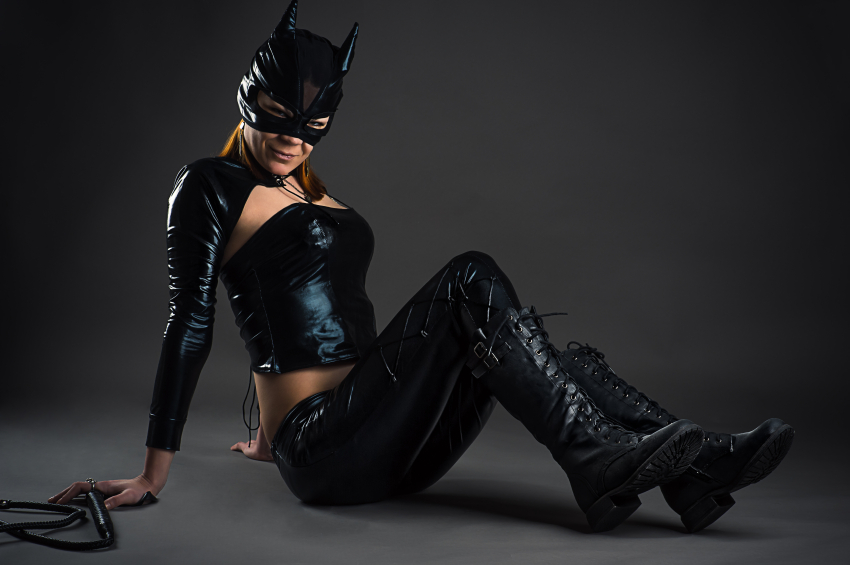 ---
Going onto any porn website at the moment, you will find yourself with some unusual videos to look at, and many of them will be porn parodies. These parodies can be about anything, and they will basically be rude versions of the TV show, film, book, or even game to keep you entertained. They cover a huge range of topics and give people the chance to see what would have happened if the characters were all really horny for each other!
We love watching the porn parodies, as they are like writing erotic fiction but with porn stars dressed like the characters we have had a crush on for ages. There are live action parodies, sexy cartoons and animes for you to watch, and each gives you just a hint of the kind of sexy things our favourite characters might have gotten up to if the stories took a turn for the dirty.
Here on XEscorts we take a look at why these parodies are so popular, and just why they are getting more attention now than they were before.
What are porn parodies?
I'll admit now that I have watched my fair share of porn parodies online. Sometimes it has just been as a result of talking about the parodies we'd like to see with friends before looking to see if it really exists, and sometimes it is just a case of spotting the parody and not quite believing it is real until you've watched it.
Some of the notable ones that I can remember seeing were things like 'Spongeknob Squarenuts' and 'Womb Raider', but there are also plenty of superhero parodies that have been created by the producer and director Axel Braun, who has made a name for himself with his adult porn parodies.
Basically, when you watch a porn parody you are being shown the kind of things that usually happen in porn, but this time they are with your favourite characters. The character of Lara in 'Womb Raider' might find herself using her sexy body to get out of dangerous situations, and there are plenty of 'Game of Thrones' parodies out there showing even more sex than the show itself has!
It is a growing industry, too, with people requesting their favourite shows to be parodied. It seems to be even more popular at the moment, but why is that?
Pornhub insights
Of course, Pornhub might just have the answers. Every now and then they will look at their website statistics and hope to give us a bit of an analysis about what they tell us. Their latest was looking at porn parodies and which are the most popular.
Unsurprisingly, they found that the most searched for were superheroes, with the Avengers taking the top spot. We can hardly blame them, especially when it is hard to resist the idea of Black Widow being gymnastic in the bedroom or the Hulk using his strength to dominate you.
While other superheroes were searched for, such as Batman, Wolverine, and Spiderman, there were also a lot of cartoons that made their way onto the list. It seems that people want to see Lois from Family Guy bent over and fucked, and the idea of seeing some of the loveable characters from Scooby Doo going at it in the Mystery Machine is too hard to resist.
Game of Thrones, Star Wars, and Star Trek also make the list alongside things like the Walking Dead and the Brady Bunch, which leaves us wondering whether we simply want to watch our favourite shows with more porn involved.
Why are these parodies on the rise?
The number of people searching for these porn parodies is on the rise, but just what makes the idea of watching our favourite characters fuck more exciting to us than watching porn stars?
For a start, it is a very taboo subject. When you watch a show like The Walking Dead you tend to watch it for the drama, but as we discovered in October, zombie porn is something that people are really into. It gives you the chance to explore your taboo fetish in a safe way.

Another big part of watching a porn parody is that you get to explore your fantasy. You might have always had a crush on the shy Velma from Scooby Doo, or perhaps you've had some naughty thoughts about the things that the force could be used for in the bedroom.
The parodies let you see this, and watching your fantasies come to life before your eyes is a huge turn on. It is so much more memorable than any other type of porn, which is why we just can't get enough.
What are the best porn parodies?
Of course, there are plenty of people out there who hate porn parodies. They might think that they are disgusting, or they may simply have trouble taking them seriously. After all, seeing Spiderman unzipping the crotch of his tight spandex so that he can fuck Mary Jane in the ass is probably one of the stranger things that you might find yourself watching online.
While some people might not enjoy these parodies, there are plenty who do, and they enjoy nothing more than seeing their fantasies come to life on the screen. Yes, there might be some that they will find themselves unable to forget (such as Spongeknob Squarenuts) but there will also be some that tick all of the right boxes (such as the Batman vs. Superman XXX parody).
We here on XEscorts want to hear from you. Have you ever found yourself watching a porn parody and jerking off to it, or do you simply laugh at the parodies that you've discovered?
Tell us what you think. You can either leave a comment in the box below and join in the discussion there. Share your favourite porn parodies with us and see if others agree with your choices. Latest posts by Lara Mills
(see all)
---