Why Book An Overnight With An Escort?
January 7, 2016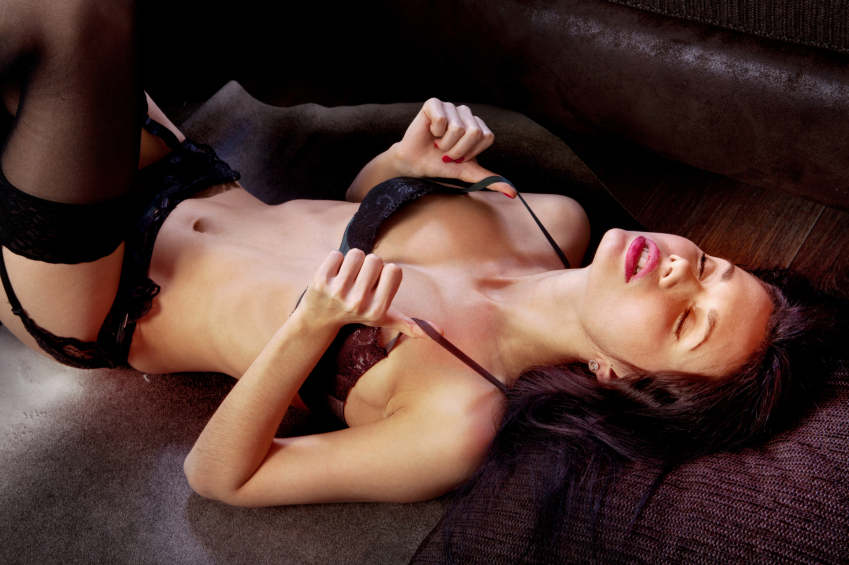 ---
When you're going to go on a date with an escort, you want to spend as long with them as possible. Sometimes you might only be able to manage an hour or even half an hour, thanks to your busy schedule. It can leave you feeling very disappointed and rushed, as you might instead be hoping to treat yourself to a much more intense and fun date with a sexy lady. That is why so many people prefer to go for an overnight date instead.
An overnight booking with an escort is exactly what it sounds like. You get to enjoy the pleasure of their company for an entire evening and overnight, which means you get to wake up beside them and talk to them in the morning after a great night of passion spent together. It is a lot of fun to do, but for many people it just isn't feasible. They feel that the rates charged are just too much for them, and finding the time is a real challenge. We take a look at the reasons you might choose to book an overnight with an escort.
More time for more fun!
To put it simply, an overnight basically means you have a lot more time with your chosen escort. Instead of turning up, fitting in a shower, and squeezing in the fifty different things you want to do in the space of half an hour, you get to spend 12 hours with your chosen escort.
This gives you the chance to really relax, unwind, and get to know your chosen escort, instead of trying to squeeze all of the fun that you could be having into a single hour slot. You can take them out for a romantic meal and then go out to a show before heading back to your hotel room.
Because you have so much time to spend with them, there is no rush. You don't feel as though you have to do tons of things at once as you know you have plenty of time.
You can take your time getting to know your chosen escort, doing each of the things that you want to do without constantly watching the clock. It makes the date much more relaxed and fun.
A more intimate date
During a half hour or hour long booking, you feel rushed and as though you don't have much time. As a result, the little things that make a big difference on a date, such as foreplay and teasing, get skipped.
On an overnight, the 12 hours you have to fill means you can be more intimate with your chosen escort. You don't have to rush through anything, so you can take your time getting to know your escort and learning what they like the most when it comes to bedroom fun.
If you are meeting a regular escort you see for an overnight booking, you will find that they know you well. They'll know enough about you to be able to have a real conversation with you, and they'll also know just what it is that you like in bed!
This all comes together to make what would usually be a rushed bit of fun in half an hour into a more intense and intimate date that you will remember for a long time to come.
Having too much fun!
How often have you been on a date with an escort, only to decide that you haven't got long enough with them? It has happened to pretty much everyone, but you'll find that often your beautiful escort is unable to extend your date as they have other clients to see later on. It leaves up feeling disappointed and reminds us that we should really think ahead.
Booking an overnight is the perfect way to overcome this disappointment. Instead of finding yourself wishing that you had more time with your escort, you'll feel as though you have all of the time in the world!
Not only that, but you don't have to stay in a hotel room for the entire 12 hours. You might instead, after meeting up, decide to take them out for a romantic dinner date. At the dinner, you can talk to them and get to know them a little better before finding out that there is a show on nearby you'd both enjoy.
It gives you the chance to have way more fun, instead of focusing purely on the sex. Yes, sex might still be a large part of it, but with twelve hours together you can take your time and do all of the things you were hoping to.
Why overnight bookings are the best
For many of us, half an hour and hour long bookings are what we do simply because we don't have the time or money for anything… but if you are really eager to treat yourself, you'll want to go for an overnight appointment. Overnights let you spend time talking to your chosen escort and getting to know them a little better, all while you have fun.
Sometimes clients will complain that they have experienced a bit of "wham, bam, thank you ma'am" on shorter bookings, but this is usually because they have so little time to get through all of the things that they want to.
If you really want to clean yourself up in the shower, you're going to need longer than just five minutes. Combine that with the time at the beginning of the appointment discussing what you really want and you'll find that you are fast running out of time for fun. On an overnight you don't have that worry at all!
We'd like to hear from you. Have you ever treated yourself to a twelve hour date with an escort, or do you prefer to keep things short and sweet? Let us know by leaving a comment below. Latest posts by Lara Mills
(see all)
---
---