Why Hotel Sex Should Be On Your Bucket List
September 25, 2015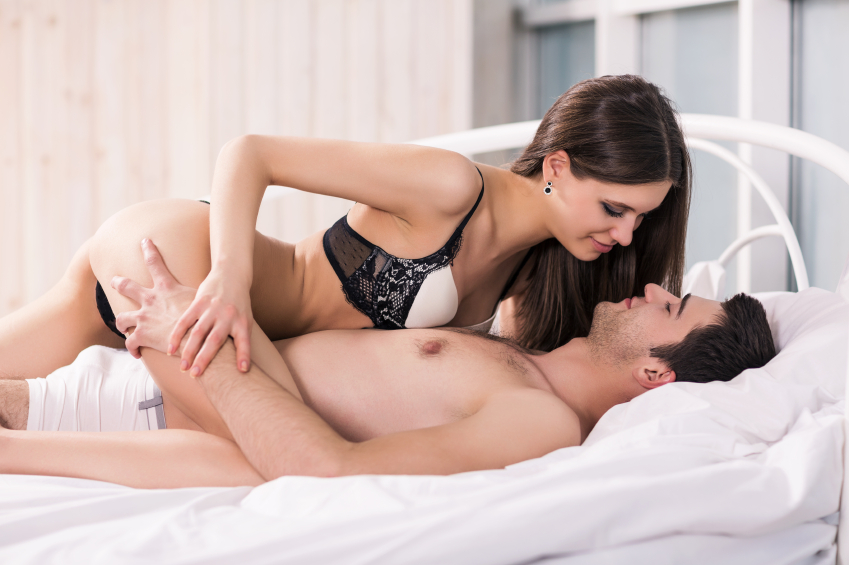 ---
We all have a bucket list of things that we want to do in bed, and there are plenty of hot and sexy things on there that we are eager to try out. Whether it is simply a night of domination that you want to try, or you are interested in some roleplay with costumes, we all have our fantasies.
One thing that often gets left off of sex bucket lists is sex in a hotel room. We aren't sure why, since sex in a hotel room is a very easy one to achieve, but here on XEscorts we take a look at why you should be including it on your bucket list.
An easy start to your bucket list
Sex can get really boring, simply because you find yourself doing the same thing over and over again. You'll initiate sex in the same way, do the same foreplay, and get into the same positions on the same bed. That can be enough to push people into writing their own sexy bucket list, but people will leave something like hotel sex off of the list completely.
One of the main reasons that people will leave something as simple as hotel sex off of a bucket list is simply because it seems so easy. They think that a bucket list should be filled with the most challenging things, but really a bucket list should get you out of your comfort zone, and often fucking passionately in a hotel room can do just that.
Because it is so easy to achieve, you should be proudly writing it on your bucket list to tick off as soon as possible. You could even combine it with some of the other sexy items on your bucket list, such as a threesome, to make your night there even more memorable. Just imagine getting two sexy women on a four poster bed with you!
The fact that you are in a hotel will also make you feel as though you are doing something naughty, especially if you have gone there just for sex. You will leave the room and walk through the reception with a big grin on your face, and no-one will know what has left you smiling like that!
Suits your budget
Whether you are counting the pennies to book yourself in to a hotel for the night or you have enough money to splash out on a luxury suite, you are going to be able to easily find a hotel to suit your budget. All you have to do is look around.
Simply searching for hotels in your area on Google will produce thousands of results, and many of the websites will actually have reviews for the hotels. You can take a look at which of the hotels have the best rating so you know you won't be left disappointed.
Of course, you might find that you simply have too many options to choose from… but this actually works in your favour. Because there are often so many different hotels, they change their rates to try and draw people in. You might bag a bargain simply because there is another hotel nearby!
They will also throw in deals for you to take advantage of. If the hotel is attached to a spa, you might get a free ten minutes treatment there, or even a discount on a full treatment. You might also be able to enjoy a free breakfast or a second night's stay for cheaper, so see what offers they have on before you book.
No effort!
Planning a night of passion can be hard, but preparing to turn your room into the ultimate sexy paradise that your partner wants it to be is just another stress on your mind that you don't want, and that is another reason why you should be booking into a hotel for a steamy night of sex and crossing it off of your bucket list.
When setting up your room you will need to make sure everything is clean. You might have to also choose the right music, get the massage oils ready, and take the time to shower so that you are perfectly clean. At a hotel, you get a nice clean room to stay in, so half of your job is already done!
This means you are free to jump in the shower and relax, instead of worrying if the bed looks as warm and inviting as you were hoping it would. Often, hotel rooms can feel a lot sexier than a bedroom, especially if you are lucky enough to book into one with a four poster bed for you to enjoy!
Private and yet still naughty!
You might have something like public sex written on your bucket list, and yet you may be unsure of just where to start. The risks of getting caught can often put us off doing something as risky as public sex, which is why hotel sex is a great alternative.

For a start, you get to start nice and warm in a comfortable hotel room. However, you might have others in the rooms next to you who could still hear what you get up to. That means you need to try and stay quiet, and that will turn you on even more.
It is the same thing that will happen with public sex, so hotel sex is the perfect stepping stone for it. You can enjoy your privacy while still trying to keep things quiet in case you are discovered. It is a huge turn on and well worth it.
So, are you writing hotel sex onto your bucket list? What does your sex bucket list entail? Tell us what is on your list, or what you have already ticked off, by leaving a comment in the box below. Stuck for ideas? You'll find great inspiration below. Latest posts by Lara Mills
(see all)
---
---