Will The Sex Ambulance Catch On?
November 29, 2016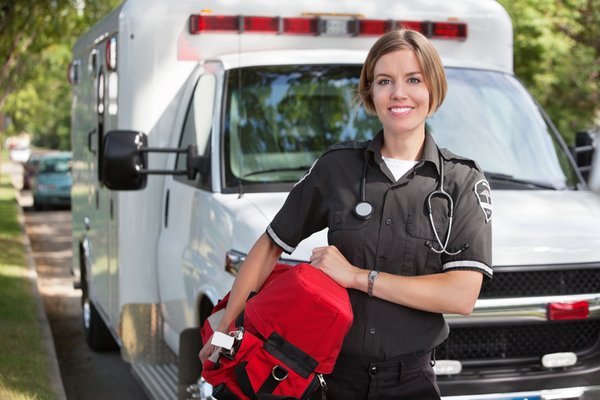 ---
1999 was a big year for many countries. In Sweden, it meant the arrival of the Swedish model, which made it illegal to pay for sex. This meant that clients suddenly found themselves on the wrong side of the law and at risk of getting into trouble. The Danish went the other way. Denmark decided to instead decriminalise sex work, believing that it would be easier to police a trade that is illegal rather than illegal. And Denmark hasn't stopped there.
Now they are continuing to do good by setting up the sex ambulance. Better known as the Sexelance, this is a "mobile sanctuary for street sex workers". But just how will it help, and will this kind of thing catch on in other countries?
How did the Sexelance start?
The sex ambulance was created by Michael Lodberg Olsen. He calls himself a social entrepreneur, and is hoping that the Sexelance will make a difference for street workers. It has been designed to provide a safe environment, or a mobile sanctuary, to any street sex workers in need.
This isn't the first time that Lodberg Olsen has done something like this. Back in 2011, he created the Fixelance, which was the first safe drug injection facility in Denmark. It might not seem like much, but it actually helped to change the drug policies in the country. Now there are five different permanent facilities all around the country for people to visit.
The aim is that the Sexelance will be able to give sex workers a safe place to go when they need it. After all, sex work might be the referred to as the oldest profession in the world, but the stigma around it makes it dangerous too.
Looking at the facts
Denmark is one of the few places in the world in which sex work has been decriminalised. However, that doesn't mean that it is any easier for sex workers. It is still illegal for anyone to profit from the selling of sex… which puts landlords, security, and drivers at risk.
This means that a lot of sex workers are having trouble finding a place to work from. This is why some take to the streets instead, but the streets aren't always a better option for sex workers.
According to Lodberg Olsen, "if you look at sex workers on the street, 42% have faced threats of violence", while "in a brothel it's only 3%… There's a lot of violence against street workers, so htat's what we are trying to deal with."
What is the sex ambulance for?
The sex ambulance basically gives sex workers a place to go when they need it… whether it is simply a safe environment for sex or an escape from the street for a minute.
Inside you'll find information about who they can talk to if they experience violence, and that the volunteers on site will contact the police if they witness it. It also encourages those who might be victims of trafficking to talk to someone about it.
It also has a lube dispenser as well as a tray of condoms in a variety of sizes and styles, meaning every worker is able to enjoy safe sex without the worry.
How street workers feel about it
Of course, street workers aren't as convinced about it. One stated that the customers wouldn't go there, suggesting that they simply wouldn't feel safe conducting business in the sex ambulance. That said, others seem to understand the appeal.
One points out "it's very dangerous to work on the streets. Some people is crazy, some people speak very bad", and that "if you made a place with rooms instead, of course the customers would go there."
Susanne Møller, an activist and former sex worker, believes that they might need to change the appearance of the ambulance in order to bring people in, as it is currently too obvious. But they hope that, in time, the ambulance will start being used and so they can move on from there.
The alternatives
There is, of course, always the chance that the project will not work and that it will fail. While many sex workers are telling Lodberg Olsen to be patient, he is still thinking of alternatives, as he believes that they need a permanent place for sex workers to visit.
The sex ambulance will hopefully give them all of the information that they need to try and then set up somewhere more permanent, so that they know what kind of facilities sex workers are hoping for. But at the moment, clients are steering clear.
When interview, Lodberg Olsen stated that "I'm sure it will be used but I don't know when," and that "we have to be patient". They believe that this will work… it is just a matter of time.
Your thoughts on the sex ambulance
The fact that they have created somewhere safe for sex workers to go is great, and best of all it is free. In a place like Denmark, where sex work has been decriminalised, this could really make a huge difference to those working in the streets.
But would it have the same impact in Sweden? If Sweden were to do a complete 180 when it comes to sex work, would the sex ambulance be well received? How would you, as a client, feel about the sex ambulance?
You can vote in the poll below, or you could tell us your thoughts by leaving a comment in the box below. Is the sex ambulance a good idea or a waste of time? Latest posts by Lara Mills
(see all)
---
---