Windows 10 Update Turned Screensaver Into Porn!
August 5, 2015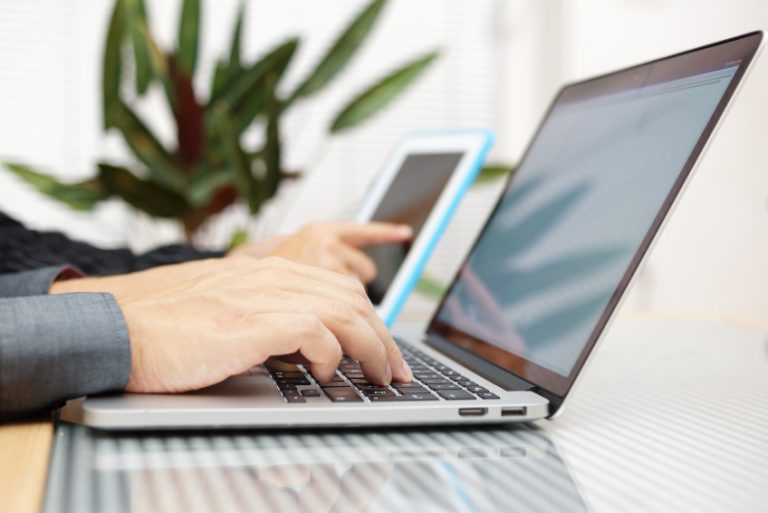 ---
People have been a bit dubious about the free update to Windows 10 as it is. They have been thinking that, if something like that is free, there must be a catch, right? Well, for one man he has found that Windows 10 decided to change his screensaver to show his hardcore porn collection.
You might be thinking that this isn't such a bad thing and that he might even like the hot images of sexy women taking a ten inch dick up the arse when he's away from the computer, but his wife didn't. Can you imagine how awkward that conversation was?!
Free update!
Microsoft shocked a lot of their users by announcing that updating your computer to Windows 10 would cost you nothing, and people were wondering what the catch was. Somewhere along the way you have to pay a price, right?
Well, no. They announced that the update would really cost you no money at all, and would be quick and easy to do. Not only that, but those who had a pirate version of the operating system could also get it free of charge to try and ensure everyone was on the same page.
These updates are being slowly rolled out across all of the compatible Windows 10 computers, so when one Reddit user saw that his computer was now ready for the upgrade, he set it off and went to do his own thing. He ended up sleeping, as it was quite late at night, and felt the upgrade was best down without him needing the computer.
However, while the update was doing he left the computer in tablet mode. This meant that the keyboard was tucked away so he couldn't accidentally knock the keyboard and stop the update, but the screen could still be seen, letting him know when the update was finished. Sounds pretty logical and like a great idea, right?
Wrong, because his wife walked past the computer after it had updated and was proudly showing off the new screensaver it had automatically set up for him. Of course, that new screensaver was a lot of hardcore porn pics.
Trip to the doghouse
The man went onto Reddit to tell others what happened next. Posting as FalloutBoS he started a thread titled "Tablet view is showing saved porn images" and confessed his horrific tale to others… so that no-one else would ever make the same mistake!
He said that he "woke up to wife asking why I set it to rotate all my porn images right on the desk top view", and to his horror when he looked at the computer there was his hard porn pictures happily being shown to him.
It seems that, when Windows 10 updates, it automatically sets up a slideshow for you. To do this, it will take any images in the "Pictures" folder on the computer and put them into your slideshow. Even if you hide all of your porn pictures in subfolders on the computer, it will still find them… and so the poor man found that his favourite images for fapping were being shown to his wife as she casually walked by the computer.
The user then goes on to explain that Windows 10 did live up to the expectations of being "free" in that it gave him "free windows and a free trip to the doghouse. Thanks Microsoft!!!"
Seeing the funny side
Thankfully, it seems that this man's wife has a sense of humour. Yes, at first she was furious that his porn was quite clearly there to be seen, and who wouldn't be? After all, he hasn't really done a good job of hiding it and honestly, sometimes porn is best left on the internet and not directly on your computer.
However, the user updated his Reddit thread saying that "my wife is very happy I admitted my mistake on this sub", going on to say that "she said I took my medicine and she now finds it quite funny. Ain't love grand?"
It's good to know that this story had a happy ending, other than the ones that were probably showing up on the man's computer screen. We here at XEscorts were honestly expecting something far worse.
After all, many of you might well be aware that, if something like this was to happen to you, it could lead to a messy divorce and a lot of embarrassment… so how do you stop this happening to you in the first place?
How to hide your porn
The Reddit page only appeared 5 days ago and there are already 858 comments, many of which are berating the user for saving his porn images in the pictures folder in the first place. They say that Windows might do this because "it assumes you will not save porn into the pictures folder". However, there are others with some more helpful suggestions on how to successfully hide your porn on your computer.
Some of the users are a little more tech-savvy and detail their genius ways of hiding the porn in plain sight. One said that he has a shortcut with the folder icon that he has cunningly named "not porn". You might think that this isn't a subtle way of doing it, but he tells us that the shortcut runs something that will actually lock his computer, and his porn is kept somewhere else. With the computer locked and no idea of the password, it effectively stops snoops from finding his stash.
Others point out that "in this modern day" most people "wouldn't even save their porn to a folder" on their computer anymore. They have a point. With the whole of the internet there for you to find exciting porn, why would you even save a picture of it on your computer?
If you've got an idea why people might do this, let us know in the comments box below. If, like us, you aren't sure, take a look at the discussion instead. Latest posts by Lara Mills
(see all)
---