World's First Successful Penis Transplant!
March 18, 2015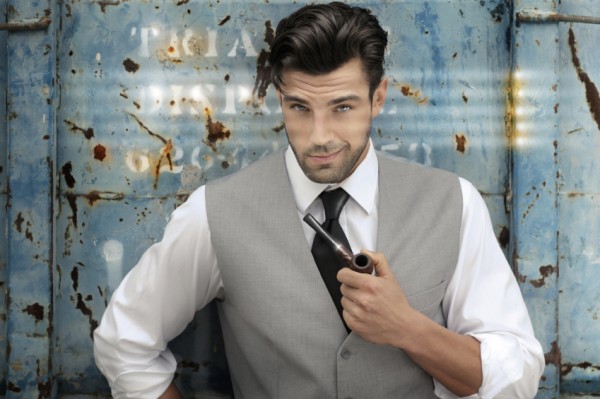 ---
Having your penis amputated is definitely the stuff of nightmares, but for one South African man it was his reality. A routine circumcision went horribly wrong, and so three years ago the decision was made to amputate his member. I think we can all feel his pain.
Thankfully, there is hope! This man is now the owner of a fully functioning penis, which is the result of the world's first successful penis transplant. Chalk that up as a win for science.
Previous attempts
This is not the first time that a penis transplant has been attempted. However, it is the first time it has been successful!
Previously, someone was given a penis transplant in China back in 2006. They thought it had been successful and were pleased… until the patient started to report "psychological issues".
This meant that, just two weeks after the operation, the penis had to be removed. Can you imagine going through the painful procedure and recovery, only to have it removed again?
It is something that doctors and scientists have been working on for a long time. If they could manage to transplant a penis onto someone that worked, they knew they could solve a whole host of issues.
Just think of the man who had his penis cut off twice by his wife! He could go on to have his penis reattached and lead a great sex life again. Good news, right?
Nine hour operation
You might be thinking that a penis transplant is an easy thing to have done, but you would be wrong. In fact, the procedure was an extremely complicated one and, in this case, took nine hours to achieve.
The head of the Stellenbosch University's Division of Urology, Andre Van der Merwe, spoke about just how long they were expecting the procedure to take: "our goal was that he would be fully functional at two years".
A nine hour operation followed by two years of recovery might sound like a long time, but it is a price worth paying to get your cock back.
As you can imagine, the staff were both overjoyed and "very surprised" by their patient's rapid recovery. After undergoing the long operation in December, the patient is now fully functioning.
That's right, in just three months he is back to having sex again!
Moving forward
Obviously this has given many people hope for the future. The tragedy that befell this man is not uncommon in South Africa, where roughly 250 circumcision related penile amputations occur every year.
Thanks to this amazing procedure, it seems that they can now do a lot to help those who have suffered and give them full functionality.
"We've proved it can be done," said the head of the Division of Plastic Reconstructive Surgery when asked about the procedure. "We can give someone an organ that is just as good as the one that he had. It was a privilege to be part of this first successful penis transplant in the world."
However, it isn't all plain sailing from here. Before they go on to give this amazing treatment to others, they are holding regular check-ups with the patient to check for any complications that may have arisen. Pun intended.
Hopefully, there won't be any problems, and the 9 other men currently on the waiting list will get their members sorted sooner rather than later.
Hope for the future
Given how many stories we have heard lately about men losing their penises in accidents and horrid attacks, it's good to know that something can finally be done about it. They no longer have to hide and hang their heads in shame, worried that they will never get to experience the joy of sex again.
Honestly, we here at XEscorts are over the moon about this news. It is a huge breakthrough for science and medicine, and just goes to show what can be achieved if we keep trying.
As for the lucky man to have received this treatment, what do you think will be the first thing he enjoys? Would you hold back on sex for a while and enjoy the other things like handjobs and blowjobs, or would you dive straight in? Latest posts by Lara Mills
(see all)
---