Your Bed Might Be Killing Your Sex Life!
October 28, 2015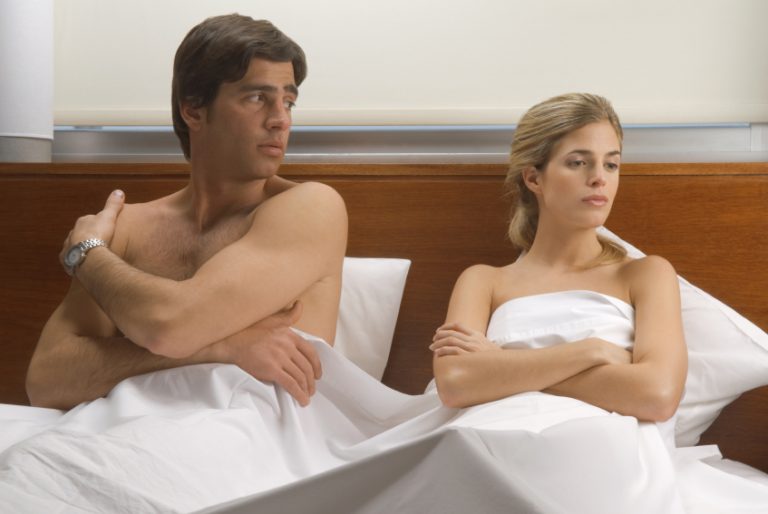 ---
There are all sorts of things that can ruin your sex life. Your mood could be one of them, and if you've had a rough week at work one of the last things that might be on your mind is a night of passionate sex, especially if you've been working late and just want to sleep… but that isn't the only thing. Did you know that your bed could also be killing your sex life? Yes, the very bed that you have to force yourself to leave on your days off.
There are so many different reasons for this, but the fact that your bed might be one of the reasons for killing your sex life is pretty scary… so if you want to try and make a change quick, it might be worth replacing it. Want to know why? We have the answers on the XEscorts blog, and also some tips to spice up your sex life when you're struggling to get yourself in the mood.
Bad mattress
Before we get into the details, we have a question for you: when was the last time you replaced your mattress? If it was over eight years ago, then it is time to change up, as that might be the reason your sex life isn't as good as it could be.
Basically, your mattress, like many things, can get worn. Over time, they lose their spring and bounce, so instead of having a nice, comfortable mattress that helps you move and fuck your lady hard in bed, it might be resistant and mean you have less traction, since the mattress doesn't respond to your movement.
If you have a memory foam mattress you might have the same problem, as you simply cannot build up a rhythm. It takes so much more work, leaving you exhausted afterwards and just in need of a rest. This can actually put you off sex.
Okay, so you don't want your bed to turn into a trampoline because that would just be uncomfortable, but you need to have a mattress with some bounce. It makes sex so much easier as you can build up a good rhythm and give your partner the passionate fucking they deserve, so go mattress shopping and see what you find.
A noisy bed
At some point in your sexy life you will have encountered it… the dreaded creaky bed. You'll be building up a rhythm, listening to your partner's moans and groans of ecstasy as you get closer to the edge when a sudden loud creak interrupts your thoughts. You'll try to carry on, but every single thrust is greeted with another loud creak and it puts you completely off.
You might try to move to lessen the noise, which can trigger a banging headboard instead to let all of the neighbours know exactly what you are doing in bed with your partner. It can be a real mood killer, but there are so ways to stop a noisy bed from ruining your sex life.
A noisy headboard is really easy to solve. It could simply be a case of moving the bed a little further from the wall, but you can also add a little foam to the wall where it hits. This will dull the impact enough to stop the loud bangs.
A creaking bed can be tougher to fix, but it might simply be that the bed hasn't been tightened properly. It might be worth going around with a screwdriver or hex key just to check that all is well. If not, a little oil might help to stop the squeak and make sure the only sounds you hear are moans of pleasure.
Your bed is for sleeping… right?
One of the biggest problems that we face is that we just don't spend enough time in our bedrooms. Okay, we sleep in there, but when else do you go in?
Since we sleep in the room, bedrooms feel very unsexy. We go in and feel tired rather than turned on, and so it might not be just your bed to blame. It might be the entire room.
A way to fix this is to start spending a little more time in there with your partner. Start foreplay in this room, but not on the bed. Try to stay away from the bed as long as possible to build tension and make sure you are both turned on.
You could even get some candles and nice lights going to set the mood. It might seem like a simple change but it really can make a huge difference to your sex life without breaking the bank and having to go all out on a new bed.
Try another room
If you have found that none of these solutions are working, it might be worth getting a little more adventurous with your sex life. Take things out of the bedroom completely, as there are some great rooms for you to fuck in.
The bathroom is always a great option to try, as you can hope in the shower together and spend a good long time getting dirty there together. Maybe even use the head of the shower with the perfect water pressure to hit her clit and see if you can get her off that way?
Another one to try is the kitchen, as the counter is usually at the perfect height for fucking. Get her to perch on it and bury your head between her legs, licking all around her clit and teasing her with your tongue before you fuck her. It will leave you with some great memories each time you go near that part of the kitchen. Latest posts by Lara Mills
(see all)
---
---