3 Christmas Gift Ideas For Your Favourite Escort
December 19, 2017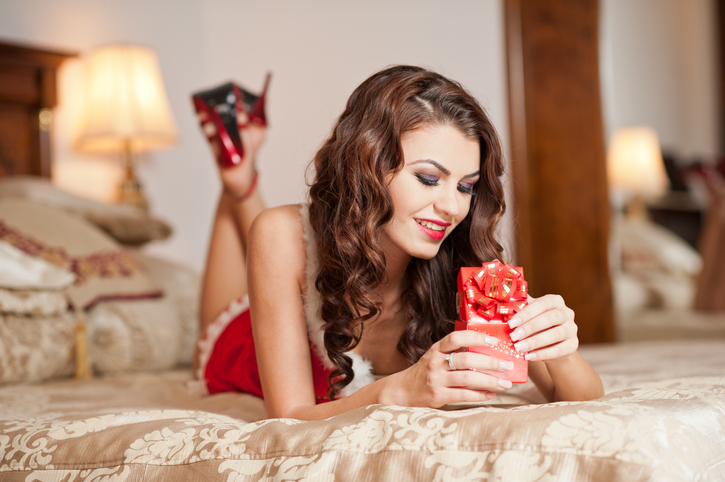 ---
It's getting close to Christmas now, and so the chances are that you'll be looking for that perfect present for your favourite escort. The trouble is coming up with the right Christmas gift ideas. Thankfully, we can help.
If you are looking for the best Christmas gift ideas for your favourite escort, you have come to the right place. We have a few suggestions for you right here on the XEscorts blog!
1. Flowers
For those struggling to think of the right gift to give, flowers are a great idea. You can find beautiful bouquets in a number of different shops, so you don't have to break the bank to find a nice gift for your favourite escort!
Found that you don't like the bouquets on offer? You could always make your own. Take a few of the smaller bunches of flowers and choose one larger bunch as the signature one of the set. If you know their favourite colour, you can add this to the bunch.
If you are feeling unsure of just what to buy for them, flowers can be a safe bet. You could consider adding chocolates as well for a truly romantic gesture, or you could stick with just the flowers instead. It is completely up to you.
2. Jewellery
If you know your favourite escort's taste in jewellery then you can always treat them to something beautiful from your favourite store. Jewellery can be an awkward gift if you don't know them well, so make a note of the kind of jewellery they like to wear.
Sometimes something simple is the safest bet. A silver chain with a small jewel on it is going to appeal to more people than an over-the-top and extravagant necklace. That said, if you know them well, you could buy them a bold statement necklace.
You could even opt for a watch? There are plenty of stunning watches out there, and you'll find a lot of variety in those available. A marble face with a simple strap will be fantastic for every day use, while a watch with diamonds can easily work on your dinner date.
3. Lingerie
A great gift you can give, if you know your favourite escort's measurements, is a lingerie set. There are so many colours and styles to choose from, giving you the chance to add to their collection and make them feel good.
It is one of those Christmas gift ideas that are perfect for giving to that special lady. You'll probably already know their style so choosing should be easy for you. If you have trouble you can always speak to the staff in the store.
Not sure about buying bra and knickers? You could go for a teddy instead or a silk chemise? These items will be a little more unique but still look gorgeous on!
What they really want
Still not convinced you have found the right gift? You could always give them a tip the next time you see them. You can show them that you really appreciate their time and companionship, and then they'll be able to get whatever they want with the money you give to them.
Another alternative is to ask to see their wishlist. Most escorts have a wishlist online of things that they want. You can choose something you like from the list and you'll know that they want it. After all, they added it to the list! It's the perfect way to make sure they get what they want.
Got a few other suggestions for Christmas gift ideas? Why not share them in the comment box below? You can help other punters shop for their favourite escort! Latest posts by Lara Mills
(see all)
---