3 Tips For The Hottest Threesome Of Your Life!
January 9, 2017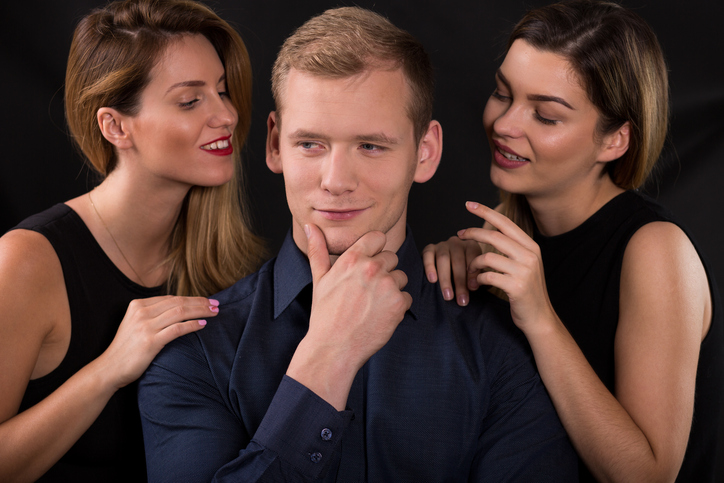 ---
Threesomes are a lot of fun. It's the reason that they sit at the top of almost every sexual bucket list out there and is the ultimate fantasy for so many people. You want to know what it is like to have sex with two people at once.
The problem is that we start to worry about getting things right in a threesome. What if we do something wrong? What if we mess it up? Are there some essential tips you need to know to have the hottest threesome of your life? Well, yes. Take a look at our top three tips below.
1. Don't get drunk
Your first time can be intimidating. A lot of people make one common mistake for a ménage à trois. They drink. They want to try and loosen up a little so that they can just have fun instead of worrying.
The problem is that people don't always know when to stop. They drink way too much, and that makes it difficult to enjoy the moment. You don't want to be drunk. If you do need to have a drink, stick to just one. Any more and you might spoil the fun.
You might find it difficult to get it up, or even to maintain an erection. This can really ruin the moment. Instead try to stay sober. You'll remember more and it will be much more enjoyable for all involved.
2. Sharing is caring
Another common mistake is that one of the three people involved somehow ends up forgotten. If you have invited a third person to join your threesome, you might pay your partner more attention than the guest. Or you could get so caught up in the new presence in the bedroom you forget your partner.
The whole point of a ménage à trois is so that the three of you can have fun together. This mean that you need to keep everyone involved.
It can be difficult to do, but check to see everyone is occupied in some way. Hands can stroke bodies. Lips can kiss necks and explore. If your mouth or cock is busy entertaining one person, make sure your hands are pleasing the other. Sharing is caring!
3. Stay away from friends
Your partner might have a really hot friend you would love to fuck. You might be tempted to suggest that they join you for some fun. Your partner might even agree to it and the three of you will have an amazing time together!
Then afterwards things are awkward. You can't look at the friend in the same way. It has completely changed the friendship, which can sour the whole threesome experience.
So instead of inviting a friend to join you, consider an escort. Escorts are professionals. Best of all, they will be able to effortlessly guide your fun if things get a little stale. It will make for an incredible and fun time. You might even decide to simply call two escorts instead to enjoy a duo experience with them.
The hottest threesome of your life
Threesomes don't have to be complicated. In fact, they can be very easy if you just follow these three simple tips. By using these tips you'll find that your experience is one of the hottest of your life and is something you want to repeat again and again.
Sure, the tips might seem simple, but you'll find that they really do work. Not convinced? Try them for yourself and let us know how successful you were by leaving a comment in the box below.
Want some more tips to ensure you have an unforgettable time? Check out the comments and share your own tips there! You can even vote on whether you think threesomes are overrated by using the poll below. Latest posts by Lara Mills
(see all)
---