Our 4 Biggest Porn Pet Peeves!
July 11, 2017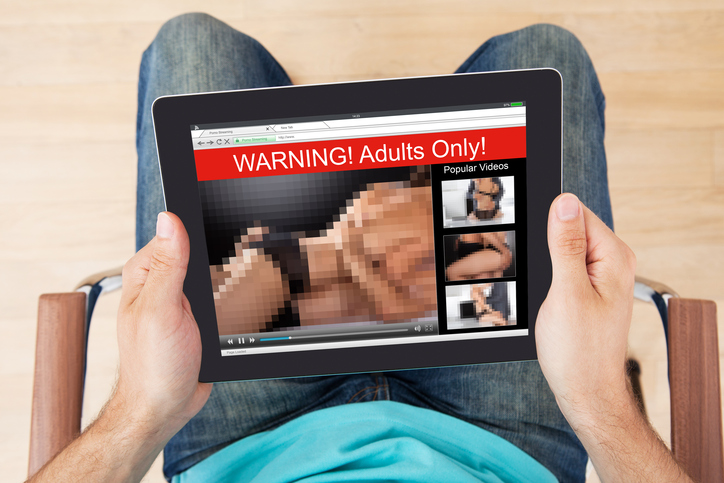 ---
Porn is a lot of fun to watch. It is exciting and a fantastic way to turn us on. We also get to learn more about our interests, based on the things that turn us on, and even get some inspiring new ideas for our next sex session. However, there are a few patterns in porn that can leave us feeling really frustrated.
We'll see certain things in porn that make us angry. We develop porn pet peeves, and there are a few common ones that we might just share. Want to know what they are? Take a look at the list before.
1. Foreplay is a myth
As a woman, I can tell you that foreplay is an important part of sex. For men, they might get instantly turned on, but women take a little longer. Sometimes we wish that this wasn't the case because we just want to start fucking, but it is a reality that we have to live with.
This means that we get to enjoy foreplay before sex. By foreplay, we mean something other than kissing your way down our body and then sticking your cock inside of us. We mean lots of touching, kissing, and stroking. You want to make us desperate for your dick.
And yet, we rarely see decent foreplay in porn. Often porn videos will skip the foreplay entirely. You'll see the woman answering the door to the repairman and saying that her husband isn't home and then suddenly they are fucking on the kitchen counter.
In porn, foreplay is a bit of a myth. It doesn't really happen, and while watching the couple fuck is nice, sometimes we want to enjoy the slow build up to sex!
2. Noise varies
During sex, I love hearing the guy I'm fucking moan. It lets me know that they are enjoying it as much as I am. Yet in porn, the men are strangely silent. You'll hear the occasional slapping of balls, but they won't make any noises until they cum… and even then it is ridiculously quiet.
On the other hand, the women in porn are often too loud. The moment their partner on screen touches them, they'll groan like they are having an orgasm. From the number of women who go down on a guy and start moaning, you'd think that the film Deep Throat was real and that their clit is actually in their throat!
Yes, giving head can be a lot of fun. But if you are doing it and practically screaming at the same time it can really put your partner off. It makes them think you are faking it, which is often the case in porn.
3. Terribly chosen angles
Often in porn you'll get to enjoy a variety of camera angles. The camera person will move around to get as much of the action as they can and give viewers a great show.
However, a lot of men will find that they are frustrated by certain angles shown… such as the low angle which shows just the man's ass and balls as he fucks the woman. This might not be too bad, but often it comes right after a close up of the woman's pussy being pounded.
Most men will say that they are happily jerking off to the porn when suddenly there's a surprise penis and they find themselves being put off and turned off. Some videos will even cut to the guy's face randomly, though this isn't as common as it used to be.
4. The money shot
Almost every single porn video you will watch will end in the exact same way. The couple will fuck for what seems like forever, before the woman will get on her knees before the man. She'll open her mouth wide, look up at him, and he'll jerk himself off into her mouth.
The money shot is one of the most popular scenes in porn videos and is also one of our biggest pet peeves. Sure, cumming on someone's face or in their mouth in this way is great sometimes, but all the time? No. We want variety.
Even cumming on tits or ass might be more preferable sometimes, and yet you'll still find that most pornos end in this way. It's frustrating, especially for women watching porn, as we know we have to cum before the end or that is what we'll end up watching.
Your biggest porn pet peeves
These are just some of the porn pet peeves we here at XEscorts have… but we are sure that there are plenty more we have missed. And so we want to hear from you!
You can share your biggest porn pet peeves with us by leaving a comment in the box below. Join in the discussion and tell us your biggest porn pet peeves that you'd rather not have to see any more! Latest posts by Lara Mills
(see all)
---