4 Sex Positions To Make Her Scream!
December 21, 2015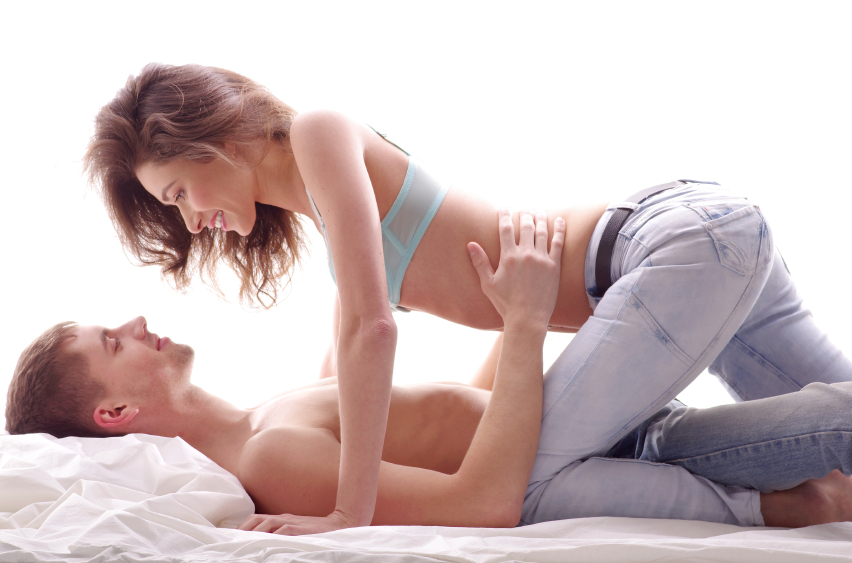 ---
We all want to have the kind of amazing and mind-blowing sex that leaves us dazed afterwards, panting heavily to catch our breath and grinning like the pussy cat that got the cream. Sometimes it is as simple as being with someone in bed who knows what they want and how to get it, but that isn't always the case. If you really want to leave her moaning and groaning and squealing in delight, sometimes finding the perfect sex position can be a great help.
Making a woman scream in bed seems easy, if you look at porn videos as a guide. The actresses in porn immediately "orgasm" as soon as they get their clothes off and have a hand placed on them, even if it is just squeezing their tit. In reality it is a lot more challenging, as there are so many other factors involved, which is why here on the XEscorts blog we have put together 4 sex positions that will make her scream!
Girl on top
Sometimes you might be unable to make your partner scream and orgasm in bed simply because you don't know what it is that works for them. A lot of us find it difficult to talk about what we want in bed, as we feel as though we are criticising the person we are sleeping with. That is why the woman on top position is perfect.
It lets the woman take control of the situation, and this will not only be hotter for you to watch and enjoy, but it also means that she can move in the way that makes her feel good and gets her to orgasm quicker.
The reason that the woman on top position is perfect to get her to orgasm and screaming your name out loud is all because of the control. All you can do from this position is thrust up to meet her as she bounces up and down on your cock, because she will have control over the pace, angle, and depth of each thrust. She can rub herself harder on you to stimulate her clit or she can use her own hand to get herself off on your cock.
This position is also very versatile, and so you can easily change things up to suit her. Whether it feels better for her facing you, or she likes it in reverse cowgirl, you'll love every moment of this position.
Doggy style
The doggy style position is a favourite for pretty much everyone. Women love it because it hits all of the right spots in their body, and men like you adore it as you get to stare at their sexy ass as you slam your cock inside their pussy.
It is an easy position to get into and is perfect because you can grab their hips and pound harder into them for that intense rough sex feeling, if they like that kind of thing.
If not, it is still the perfect position, as you can get nice and deep. Your cock will be able to rub on her g-spot from this position, which might be enough to get her off. If not, you could always reach around and rub her clit in time with your thrusts, or she can hold a vibrator to it. She'll be moaning in no time.
Like the girl on top position, it is quite easy to alter doggy style to make it more intense for you. She might lower herself to the bed a little, which will help your cock to hit the right spot, or she may simply move so that you are standing beside the bed. It means you have thrust harder and faster, which can get her screaming a lot quicker and louder than before.
The bridge
The bridge sex position is a nice twist on missionary, but requires a little effort and strength from the both of you to properly achieve.
It is easiest to get into this position if you start in missionary, before you sit up pretty much on your ankles. Your partner can then raise her hips a little so that she is resting on her shoulders and your legs are supporting her back.
It gives you a great view of all of her body, but it also helps to create very deep stimulation for her. She will feel as though your cock is filling her, and the angle is perfect to rub her g-spot.
The best thing about the bridge is that you can adjust just how high or low you are on the bed, simply by sitting further up or down. You might even find it better if you take one or both of her legs so that her ankles are on your shoulders for some really deep penetration.
Coital alignment technique
This is probably the least sexy sounding technique that you can use in the bedroom, but the coital alignment technique (sometimes referred to as the CAT sex position) is one of the best if your partner struggles to reach orgasm without clitoral stimulation.
You start off in missionary position, but you will need to move yourself further up so that your pelvis is actually a little further up her body that usual. It means that, instead of thrusting in and out, you'll be grinding instead.
It might not sound sexy to you, but this is one of the best positions you can get into. It means her clit will get the kind of stimulation she needs to get off and have a screaming orgasm, and it also means you won't be spending ages trying every position in the Kama Sutra. It will be a lot less embarrassing for you both and you'll love the challenge this position gives you.
Why not tell us about your favourite sex position? You can share your tips for amazing sex in the comment box below, or you could just join in the discussion about the best sex positions. Latest posts by Lara Mills
(see all)
---