4 Tips For More Exciting Oral Sex!
November 21, 2016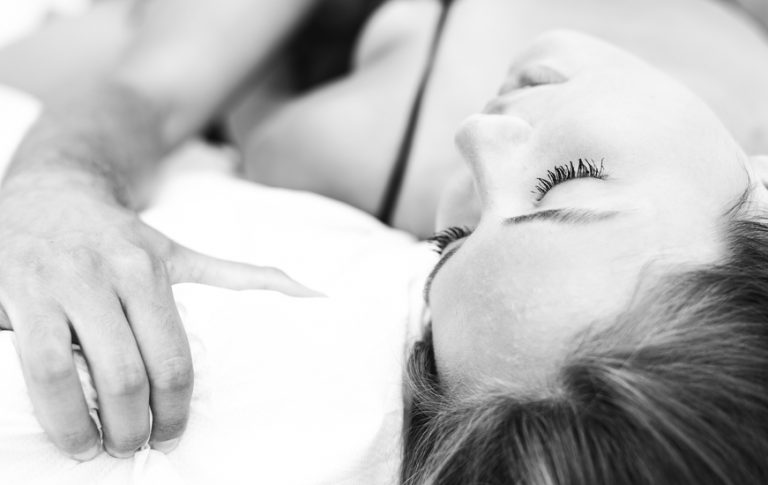 ---
Oral sex can be amazing, especially if you have someone who knows what they are doing. But even when it is good it can get a little boring. If something works well for your partner you might be tempted to stick to the tried and tested method. Sure, it works, but you want to give her exciting oral sex, right?
There are plenty of different things that you can do to spice things up and turn standard pussy eating into exciting oral sex. Not sure where to start? We've put together four of our favourite exciting oral sex tips for you to try on your partner for some kinky fun.
1. Distraction
Oral sex can seem a little boring sometimes. You want to be able to kink it up in some way to make it fun. There are plenty of different ways that you can do this, especially if you are into BDSM.
However, if you aren't ready to take that step into the world of domination, you could instead try using oral as a distraction.
A fun challenge is to get your partner to do something while you go down on them. Something like reading a book can be incredibly sexy, as you are trying to distract them. You want to get them to mess up what they are saying while you go to work, and they want to stay on track.
It will be a huge turn on for you to see them trying to keep it together, and it will make you want to give them as much pleasure as possible. It is a challenge for you both and a fantastic way to make oral more exciting.
2. Blinded
When we jump into bed with somebody we rely a lot on what we can see. We will watch them as they kiss their way down our bodies, knowing exactly where they are going to go next.
If you want to make things more intense, it is a great idea to take away their sight. There are a few different ways that you can do this. The simplest is to just turn out the lights so that you are in complete darkness. Of course this then means that you have to eat her out by touch, which can be an added challenge you don't need.
A better idea is to get a blindfold. You could go out and buy one if you wanted to, but you could also fashion your own. If you want to make the idea seem spontaneous, use your tie. Take it off, get them to close their eyes, and fasten it around. It will be a kinky twist.
Instead of using their sight they will focus more on the feelings you are giving them. This can make ever lick and suck more intense, which is great for you.
3. Humming
When it comes to oral people tend to do one of two things with their mouths… they will either lick their partner's clit or they will suck it gently into their mouth.
There is, however, a third option that you should try. Instead of licking or sucking, why not try humming? Humming adds and intense third option to oral and will make her feel incredible.
The best thing is that you can mix it up by humming different things. You could hum long words against her clit to see how she reacts, as the change in the syllables will change the stimulation. You could also tell her to say something for you to hum back to her, which will be a huge turn on for you both.
It can feel a little silly at first but you'll find that it does feel amazing for her. Stick with it and see what happens. It is a fun way to spice things up, especially if your tongue and mouth is a little tired from all of the hard work you've been putting in.
4. Hot and cold
Temperature play is a lot of fun in the bedroom. Most people stick to one of two things when it comes to it.
They will either get some ice cubes and rub them slowly up and down their partner's body, concentrating on their nipples to get them rock hard. They might also decide to melt a candle and drop the hot wax onto their partner's body from a height, so that it has time to cool enough not to scold but is still warm to the touch.
You can use temperature play during oral to really turn her on. You'll need just two things: a glass of ice cold water and a cup of tea.
Don't be tempted to pour them into her, as it could cause pain, especially if you switch between them. Instead, just take a sip of one and then go down on her. When you are ready, switch to the other drink. It will feel great for her!
The key to exciting oral sex
There are so many different ways for you to spice up oral. You can enjoy exciting oral sex without too much effort… all you have to do is get a little creative.
The four ideas above will help you achieve exciting oral sex… but which is your favourite? Have you tried any of them before? Vote on your favourite in the poll below or leave a comment to tell us your favourite tips. Latest posts by Lara Mills
(see all)
---
---