5 Sex Positions For Light Domination
March 31, 2017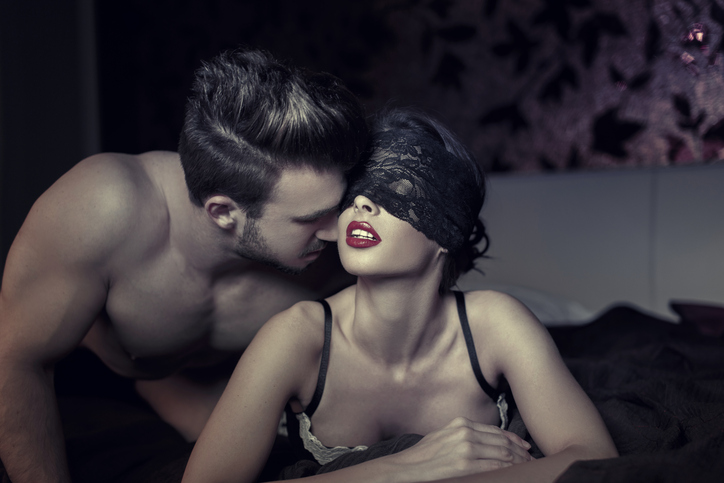 ---
Sex can get a little boring and stale sometimes. We fall into a routine and need to inject a little spice to make things exciting again. For a lot of people that involves entering the world of BDSM… but for many BDSM is a little too extreme. Instead they hope to enjoy some light domination.
Light domination still means that you give yourself over to your partner to control, but you don't go to the extremes of it. You dip your toes into the world of BDSM to see if it is a good fit for you, instead of diving straight in.
1. Doggy style
Doggy style is a position you have probably already tried before without realising just how perfect it is for those keen to try out domination. You will be on all fours while your partner takes you from behind. They could go slow to tease you or hard and fast and make you beg for more.
If you want to try some other kinky things during sex, doggy is ideal. You can get your partner to spank you with their hand. It's a huge turn on to feel their palm striking at your fleshy ass while they fuck you, and you'll start to wonder when each hit is coming. You might even turn to look, which is going to excite you even more!
2. Spread 'em
Those who are fans of the missionary position will love this one. You get the fuck missionary style with a slight twist. Either you or your partner will be spreading your legs. Often it is the dominant person holding your legs wide while they fuck you… but sometimes they'll order their sub to do it.
With them towering over you and teasing you with their cock it will feel dominant without being too much. The main thing that makes it dominating is the fact that they are holding your legs apart to give them a good view. You can kink it up further by getting leg restraints, but they aren't essential.
3. Up close and personal
Sometimes it is the simple things that make some sex positions slip over into the world of light domination. For the 'up close and personal' position, it is the eye contact. Sometimes the dominant will make their sub keep eye contact with them during the act. It sounds easy, but when it feels good you might be tempted to close your eyes as you moan.
This position puts you at their mercy, and allows their cock to slide deep inside of you. You can make things even more intense by adding a pillow under your ass. The closeness with your dom will make this intimate, sexy, and perfect for light domination without the pain we usually associate with BDSM!
4. Bend over, baby
Want to have a kinky twist on doggy style? This position is ideal, especially if you want to enjoy a little light domination as a quickie. All you'll need is a counter or a table to bend over.
You can adjust this position in two ways. You could use your hands to grip the counter or desk as you are fucking from behind or you could allow your partner it take hold of your hands. They can pull you against their cock with each thrust, and you'll really feel like you are giving yourself completely over to them. It's even better if you bend over a washing machine!
5. Suck it for me
Face sitting is an incredibly kinky act. For some it is the perfect way to enjoy BDSM. You will, with consent given to your domme, be "forced" to perform oral on them. They will sit on your face so that you can lick and suck at them, making them cum as many times as they want.
It is great for testing your skills and some take it a step further by turning it into smothering. However, you don't have to. You can simply have your partner grabbing a hold of your head and pulling you towards them. It is still kinky and dominant.
Light domination
When people think of BDSM, they tend to think of extreme positions, whips, and chains. This doesn't have to be the case, as there are plenty of light domination positions you can try to turn you and your partner on. We've suggested five above, but you might have a few ideas of your own.
You can share them by leaving a comment in the box below. Join in the discussion and tell us about your favourite positions for easing into domination. Latest posts by Lara Mills
(see all)
---